Anonymous Instagram egg may be worth $10 million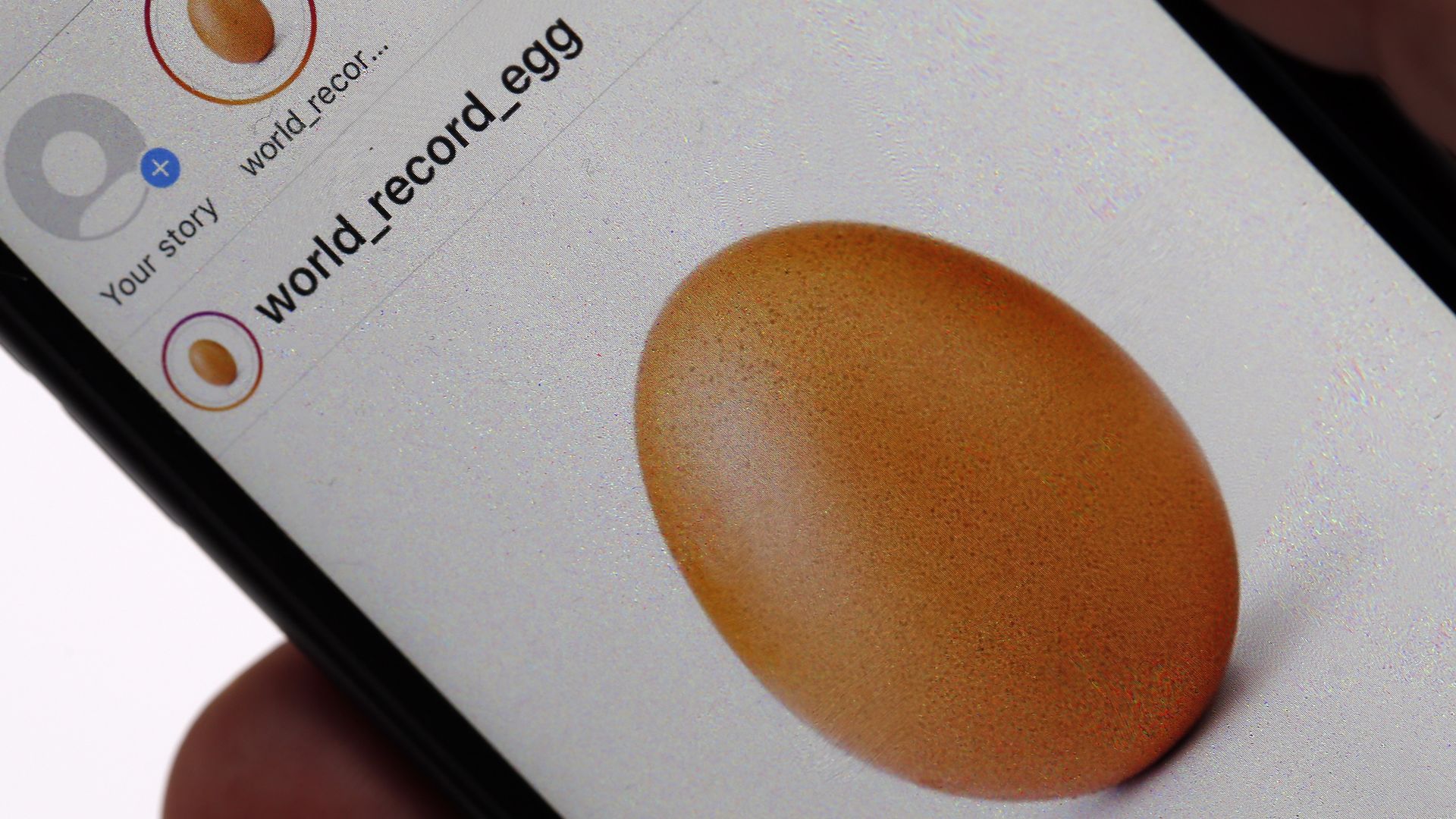 If you're not a teen with an Instagram account, you may not know that a stock photo of an egg recently received the most-ever likes on the platform.
Why it matters: That virtual egg may be worth $10 million. That's what Nik Sharma, an executive at VaynerMedia, tells The Atlantic's Taylor Lorenz. The anonymous Instagram account has been posting images of the egg with spidering cracks, suggesting that it will soon break open. And brands, nonprofits and even political campaigns are jockeying for the privilege to hatch from the viral egg.
The egg is already making overtures.
Jerry Media, the beleaguered marketing agency behind the nuclear meltdown that was the Fyre Festival, last week approached Need to Impeach — Tom Steyer's pro-impeachment non-profit — with an offer.
The proposal: The egg would crack open to reveal President Trump doing a chicken dance along with the words "Impeach Trump."
The nonprofit passed. The sum was not disclosed.
Go deeper