What Trump is asking friends about the shutdown and 2020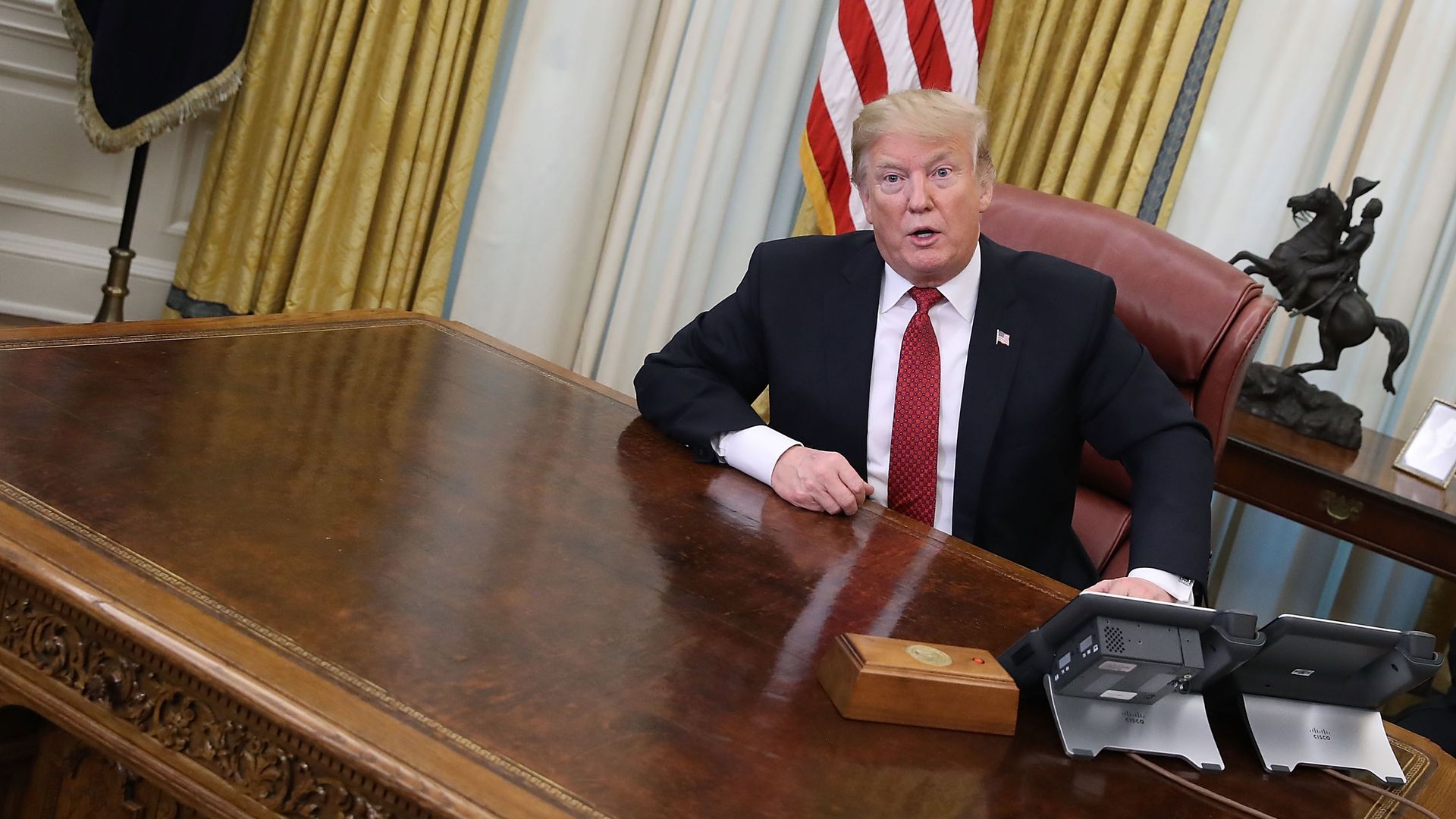 Over the past week, President Trump has asked friends and advisers how they think the shutdown has affected him politically and what he should be doing to recover his standing in Pennsylvania, Wisconsin and Michigan. Trump has also been polling these advisers on who they think will be the most formidable challenger to him in 2020.
Why it matters: Those three states delivered the presidency to Trump, but turned against him in the midterms. Several have told him that his biggest risk is a candidate like Joe Biden who they believe could sweep Trump out of the Rust Belt.
Go deeper