3D printing pioneer Carbon expands with new areas of printing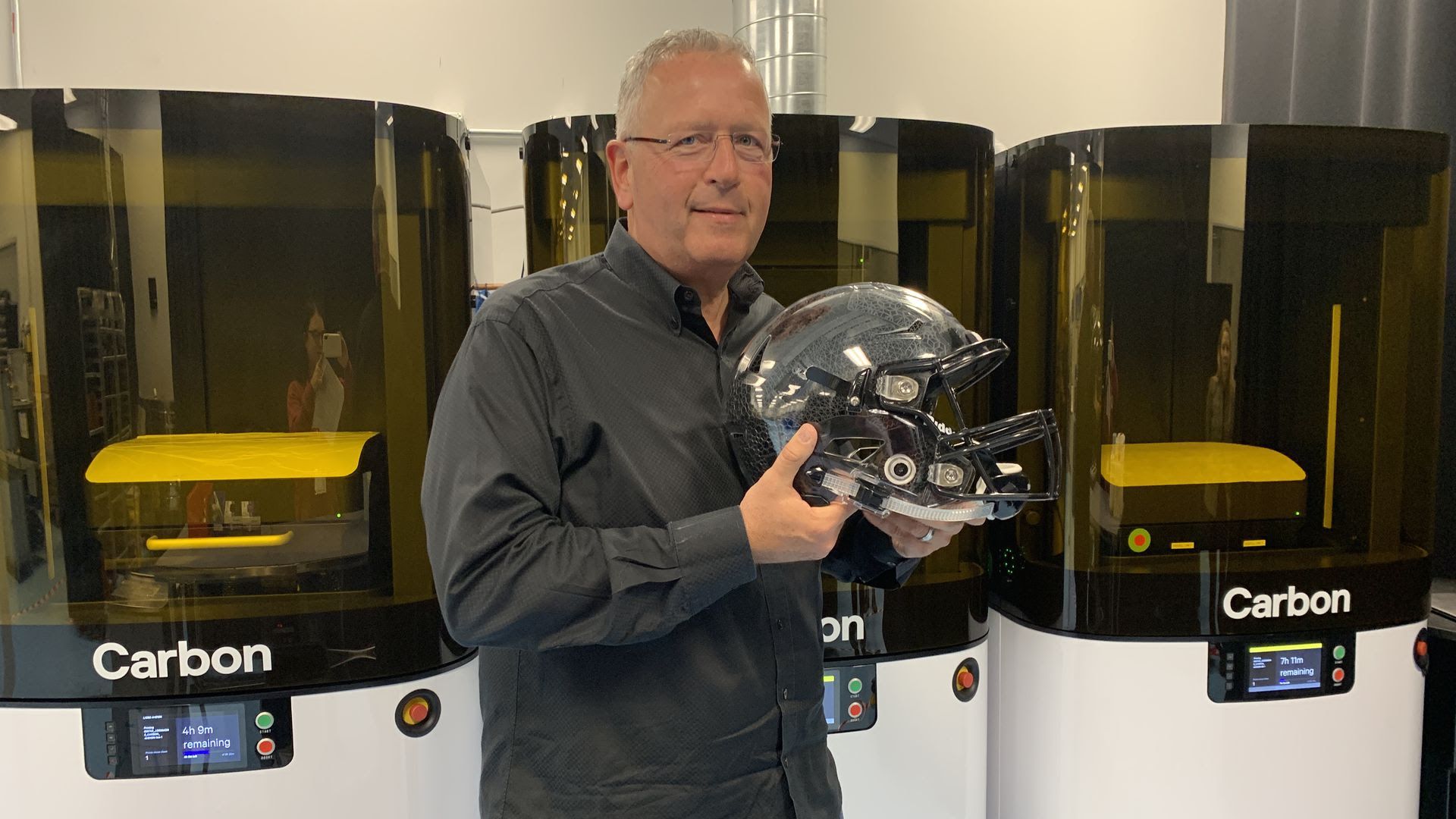 Carbon, whose unique 3D printing technology makes it suited for both prototyping and mass production, is moving into some new areas thanks to a larger version of its printer.
Why it matters: The technology, which builds parts "Terminator 2"-style from a pool of liquid resin, has already found a range of uses from car parts to sneakers to dental prosthetics.
Details: Carbon's new 3D printer, known as the L1, is 10 times bigger than the original and 5 times bigger than the current version (known as M2). That makes it better suited to both larger size parts as well as for mass production.
Adidas has been using the new machines for the last year for their 4D line of running shoes, while new customer Riddell is using it to 3D print custom inserts for football helmets for NFL players.
The Carbon-printed pieces replace standard foam with a lattice structure that can be tailored based on a player's position and eventually to an individual's playing style. Linemen, for example, need more protection for front impact, while receivers are more likely to be hit from the side.
Yes, but: A big question is whether the new helmets make a meaningful difference in player safety.
"Everything we've tested makes us believe it's the safest helmet," says Carbon vice presicent of business development Phil DeSimone. "That doesn't necessarily mean the sport is safe as a whole," he said.
Meanwhile: The company expects to have 1,000 of its printers installed by the end of this year.
It doesn't sell them outright, but rather offers them on a subscription basis, along with its software and cloud service, with the M2 running at $50,000 per year.
Carbon hasn't disclosed pricing for the new L1. But, the average customer also buys around $20,000 per printer per year in materials.
Go deeper