Sen. Elizabeth Warren apologizes to Cherokee Nation for DNA test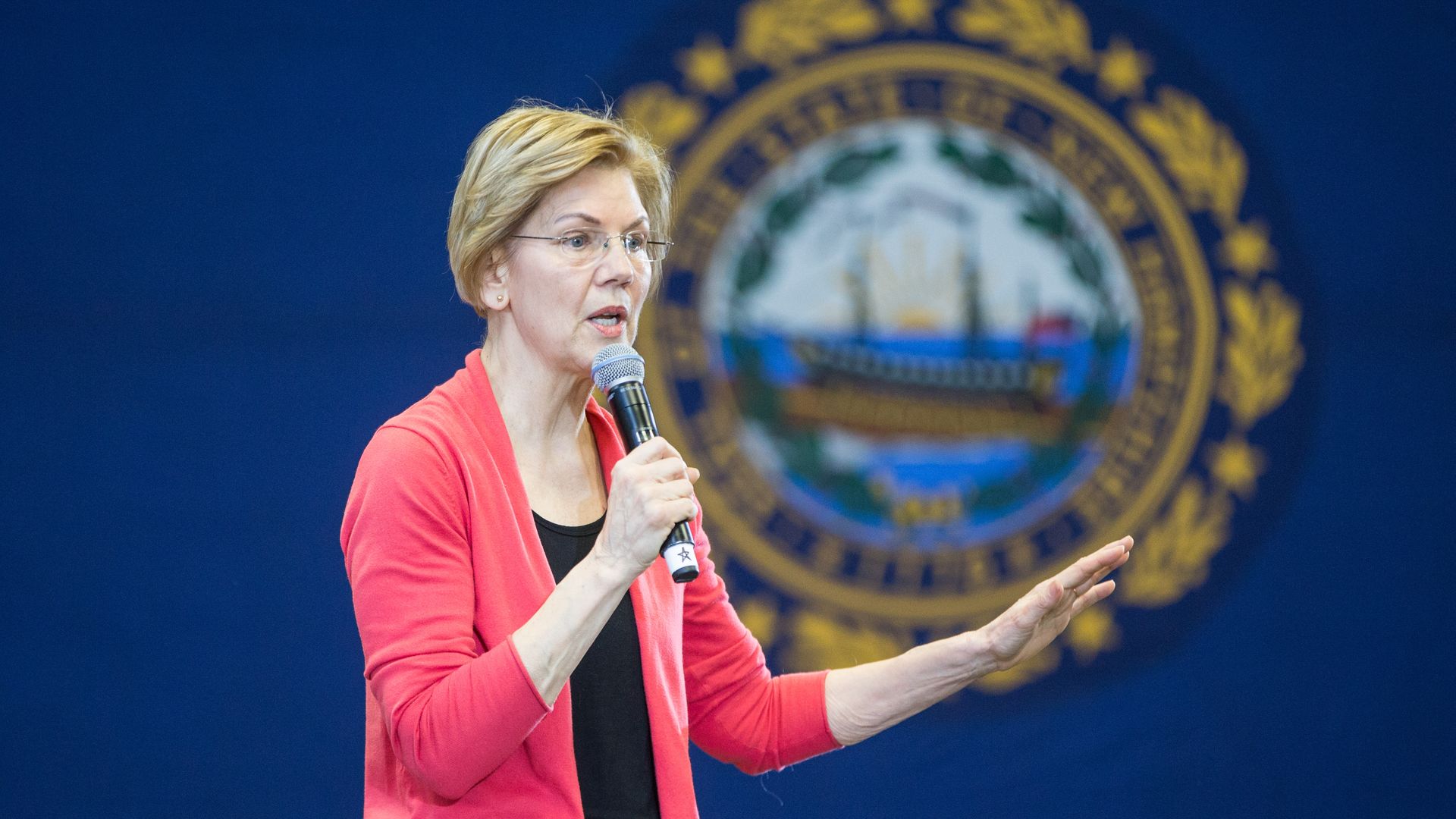 Sen. Elizabeth Warren (D-Mass.) has apologized to the Cherokee Nation for her controversial decision to take a DNA test to prove her Native American ancestry, The Intercept reports.
Why it matters: The apology comes days before Warren is expected to formally announce her decision to run for president in 2020, after having formed an exploratory committee in December. In an interview with the New York Times Thursday, President Trump said Warren has been "hurt very badly" by the DNA controversy, referring to it pejoratively as "the Pocahontas trap."
Statement from Cherokee Nation:
"Senator Warren has reached out to us and has apologized to the tribe...We are encouraged by this dialogue and understanding that being a Cherokee Nation tribal citizen is rooted in centuries of culture and laws not through DNA tests. We are encouraged by her action and hope that the slurs and mockery of tribal citizens and Indian history and heritage will now come to an end."
— Cherokee Nation's executive director of communications Julie Hubbard
Go deeper