Senate Republicans defy Trump in vote opposing troop withdrawal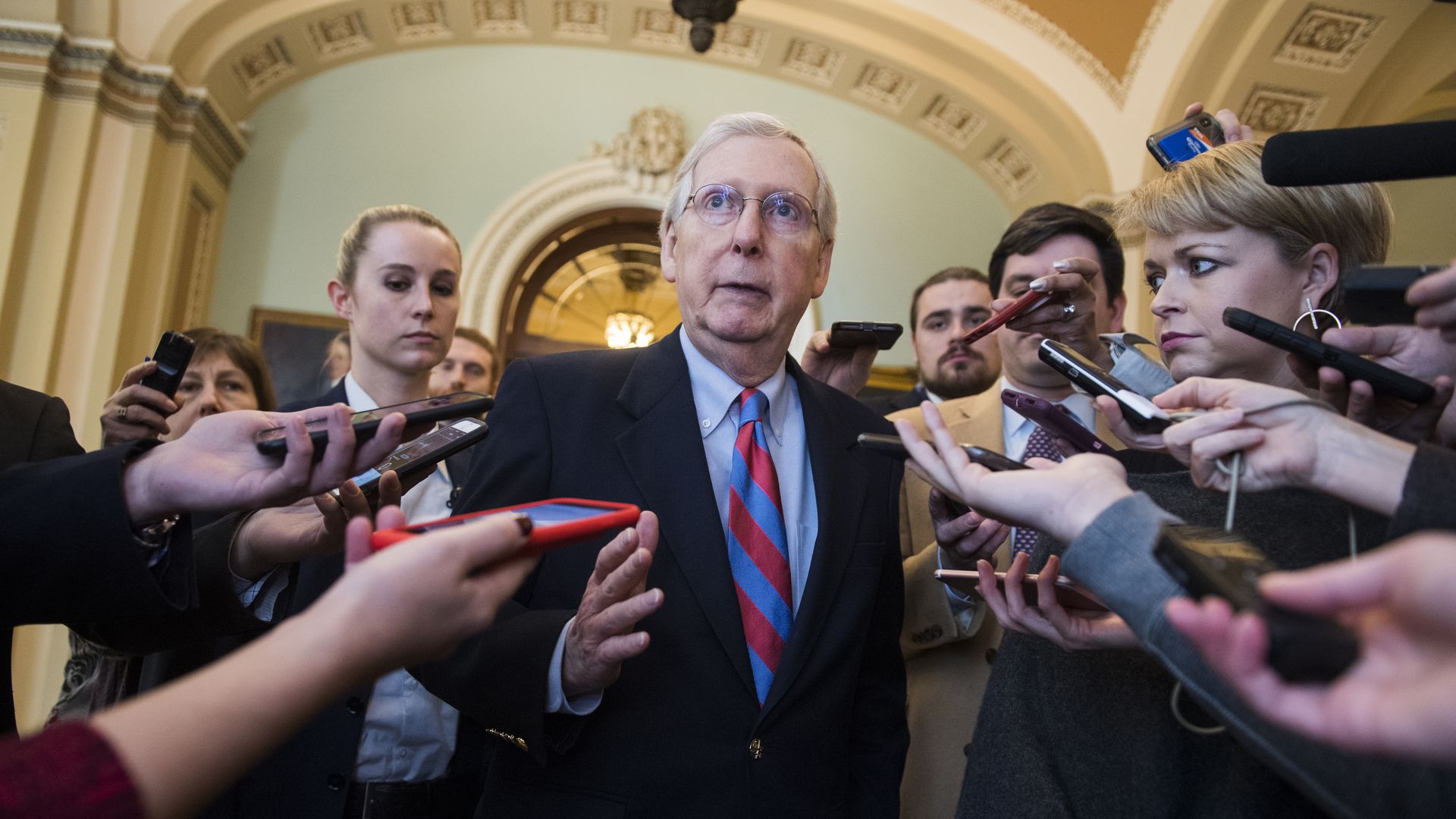 The Senate voted 68-23 Thursday to advance a measure opposing the withdrawal of U.S. troops from Syria and Afghanistan — an amendment added to a broader Middle East policy bill expected to easily pass the Senate next week.
Why it matters: In a rare show of defiance against Trump, a majority of Republican senators supported the measure, which undercuts the president's justification for withdrawing troops from Syria and possibly Afghanistan by declaring that the Islamic State, or ISIS, remains a serious threat in both countries. The vote comes more than a month after 56 senators approved a resolution to pull U.S. support from the Saudi-led coalition in the war in Yemen — another strong show of bipartisan opposition against Trump's isolationist foreign policy.
Go deeper