Russia is paranoid about propaganda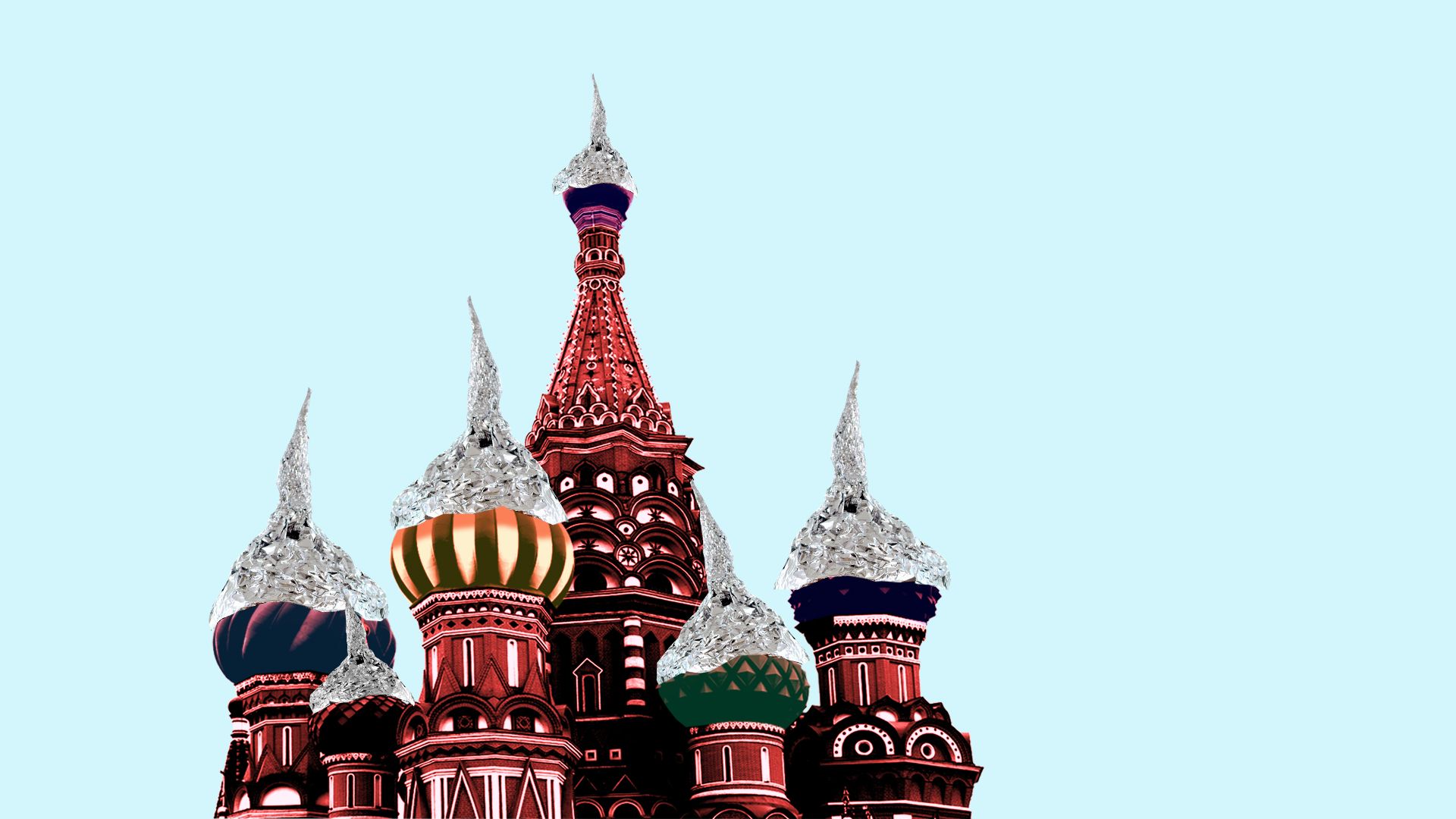 Before the 2016 election, Western nations' worst cyberattack nightmare involved sabotage of the electric grid. Meanwhile, the top digital fear among Russians was propaganda campaigns, according to Lincoln Pigman, an Oxford postgraduate researcher who studies the history of Moscow's political posture on cybersecurity.
Why it matters: The idea for the online information campaign that rolled out against the U.S. in 2016 wasn't a stroke of genius out of nowhere. In many ways, it was Russia's worst fears manifest into a weapon.
The big picture: "If you ask the Russian political elite, they will tell you they came under threat by Western propaganda. Whatever follows — fake news and influence operations abroad — that's all a response," said Pigman.
Russia's propaganda paranoia was based on fears of regime change that blossomed during the Arab Spring nearly a decade ago, Pigman added. "That experience unified the Russian political elite," he said. "They though it was all a part of a U.S. effort to remove unfavorable regimes."
"Let's face the truth. They have been preparing such a scenario for us, and now they will try even harder to implement it," said Russian President Dmitry Medvedev, after the fall of Mubarak in 2011.
"One thing they considered crucial to that was that all the protests used U.S.-made tools, like social networks," said Pigman. "They're seen not just as companies that happened to be based in the U.S. but as tools of U.S. statecraft."
"The Kremlin sees conspiracies everywhere primarily because they don't believe in the idea of independent media or civil society," said Alina Polyakova, the David M. Rubenstein Fellow in Foreign Policy at the he Brookings Institution. "This is how the Russian government justifies its very real interventions in the U.S. and other democracies."
Russia was, obviously, wrong that the United States rigged the Olympics scandals to discredit Russia. But it's hard to argue it was wrong about the importance of propaganda.
To date, Russia has run several successful information campaigns against the U.S. psyche. No one has ever succeeded at taking down a North American electric grid.
Go deeper