Rand Paul wins $580,000 in lawsuit against neighbor who assaulted him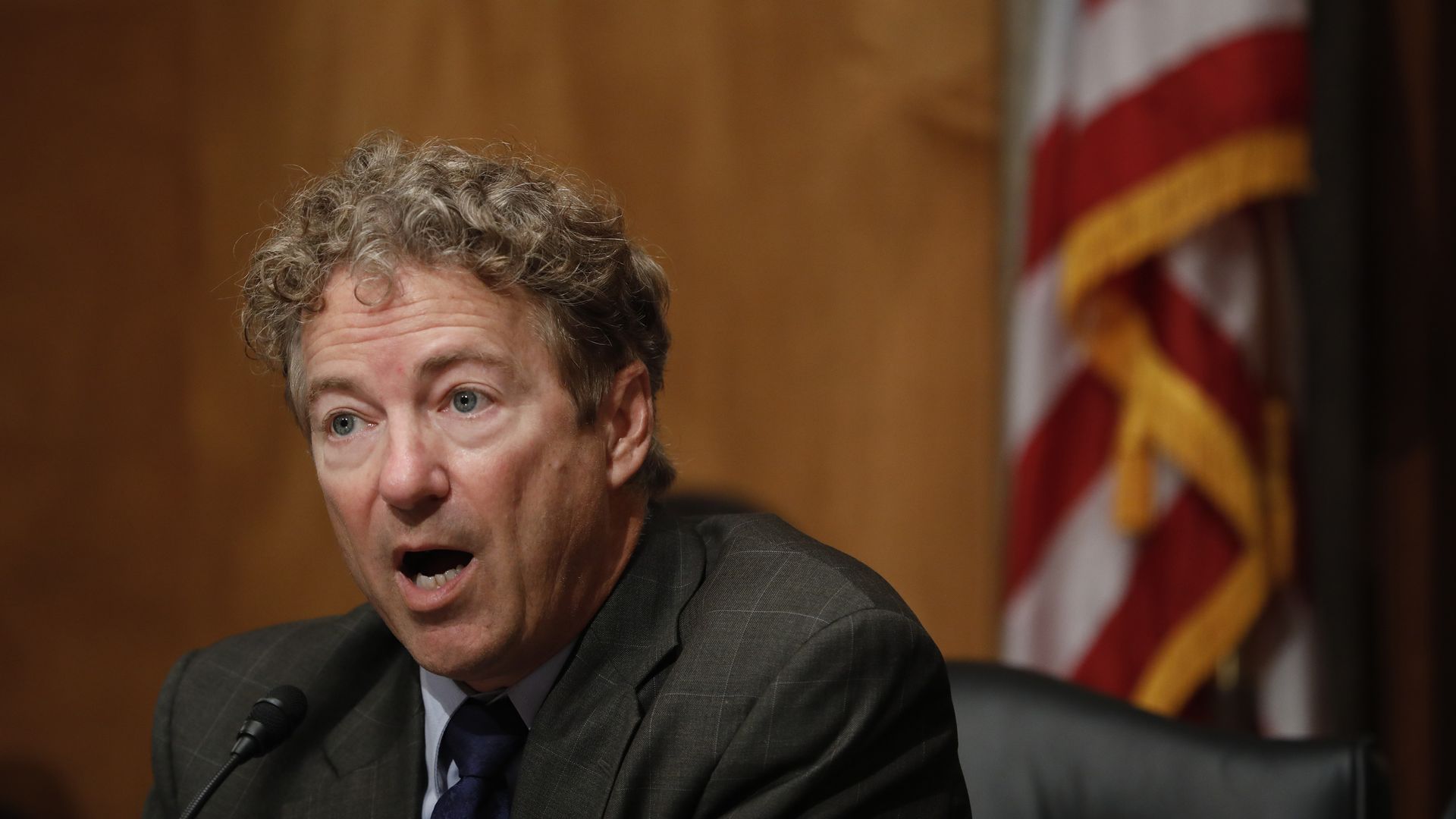 A Kentucky jury has awarded Sen. Rand Paul (R-Ky.) about $580,000 in damages in a lawsuit against Paul's neighbor, who assaulted the senator and broke several of his ribs in November 2017, the AP reports.
The backdrop: An attorney for Paul's neighbor, Rene Boucher, said at the time that the attack was "over a matter that most people would regard as trivial." NBC later reported, however, that animosity between the two may have been a result of "Boucher's distaste for Paul's politics, as well as those of his father," former Texas congressman Ron Paul. Boucher plans to appeal the ruling.
Go deeper