Pentagon says it'll deploy 3,750 more troops to border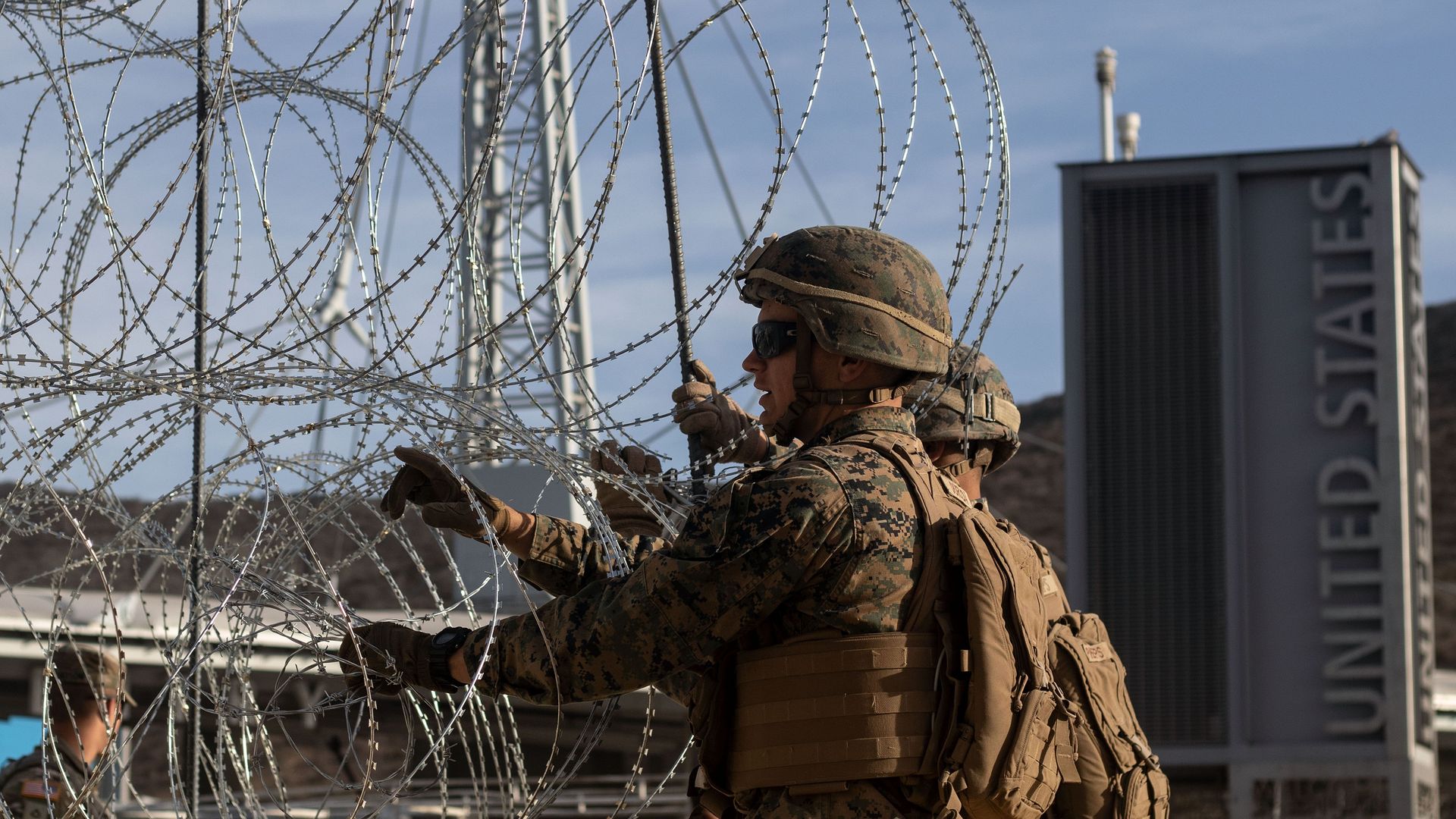 The Pentagon announced Sunday that it's sending 3,750 additional troops to the U.S.-Mexico border to support efforts to improve security at ports of entry and deploy mobile surveillance units, AP reports.
Details: This puts the total number of active-duty troops already stationed on the border to 4,350. CNN, citing defense officials, reported last week that the administration would send more than 3,000 troops. Meanwhile, the Department of Homeland Security said the agency is tracking three migrant caravans currently in route to the U.S., one of which it claims has more than 12,000 people.
Go deeper