Europe gambles on a way around Iran sanctions, risking U.S. blowback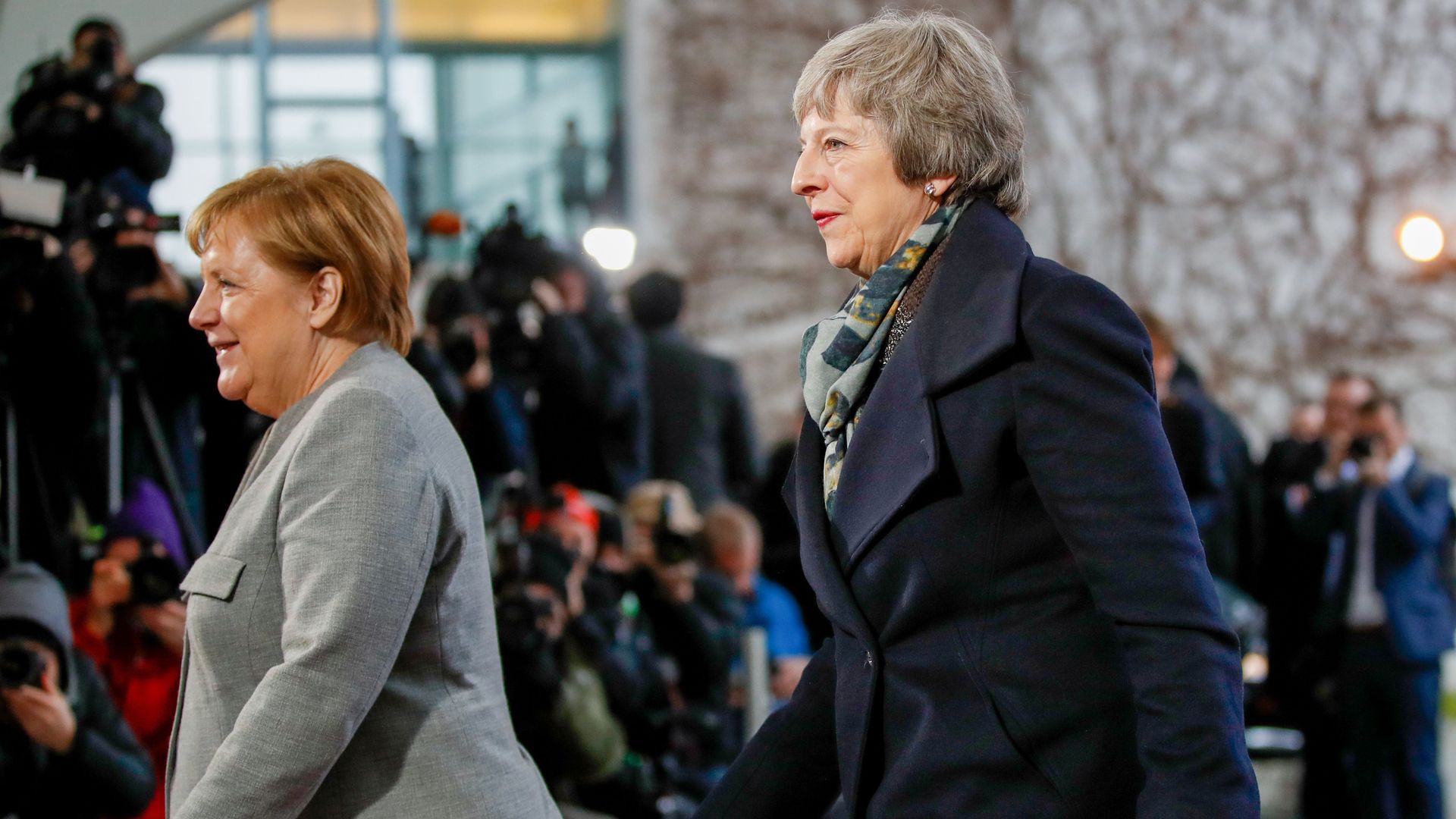 The decision by key European countries to set up a special purpose vehicle (SPV) called INSTEX (Instrument in Support of Trade Exchanges), announced on Thursday, marks Europe's most substantial step to save the Iran nuclear deal in the wake of the U.S. withdrawal. The SPV provides for a new financial mechanism that would circumvent U.S. sanctions, making it easier for some European companies to do business with Iran.
Why it matters: Whether the EU succeeds won't be determined by the SPV alone. But for now, the move sends 2 messages: Europe remains determined to preserve the agreement, and it's prepared to defy the U.S. administration to do so.
European officials are sober about the SPV's potential. They acknowledge it will not seriously affect the scope of trade and commerce with Iran, as companies will not risk crushing financial penalties or trading access to the U.S. market for Iran's far more modest one. That's why they are starting with humanitarian goods, in principle not subject to sanctions.
Still, anything that cushions the blow of U.S. sanctions and demonstrates European resistance to the Trump administration's posture could help convince Iran's leadership that it's worth complying with the deal.
Reality check: If the SPV fails to produce any meaningful dividend to Iran, Tehran may sour on staying in a deal that imposes nuclear constraints without delivering economic benefits. Hardliners opposing the deal are already urging a response, including resuming some frozen nuclear activities. That could set off a dangerous chain reaction: European sanctions, more significant Iranian violations and possible military escalation.
On the other hand, if the SPV somehow exceeds expectations, the U.S. might try to exert even more pressure on Europe to undermine it and scare off potential users, as the administration has warned.
The Iran deal's survival is a function of three clocks.
U.S. domestic politics: The Iranian regime is more likely to display patience if convinced Trump will prove a one-term president it can wait out.
Iranian domestic politics: As the country's own 2021 presidential elections approach, hardline calls for Tehran's withdrawal will grow louder.
European economic efforts: The harder the continent tries to effectively preserve some of the deal's economic benefits, the likelier Iran is to stick to it.
The bottom line: By establishing the SPV, the EU has put some time onto the third clock. But the others are still ticking, and the fate of the deal remains precarious.
Robert Malley is president and CEO of the International Crisis Group.
Go deeper