The Clinton Foundation aids Puerto Rico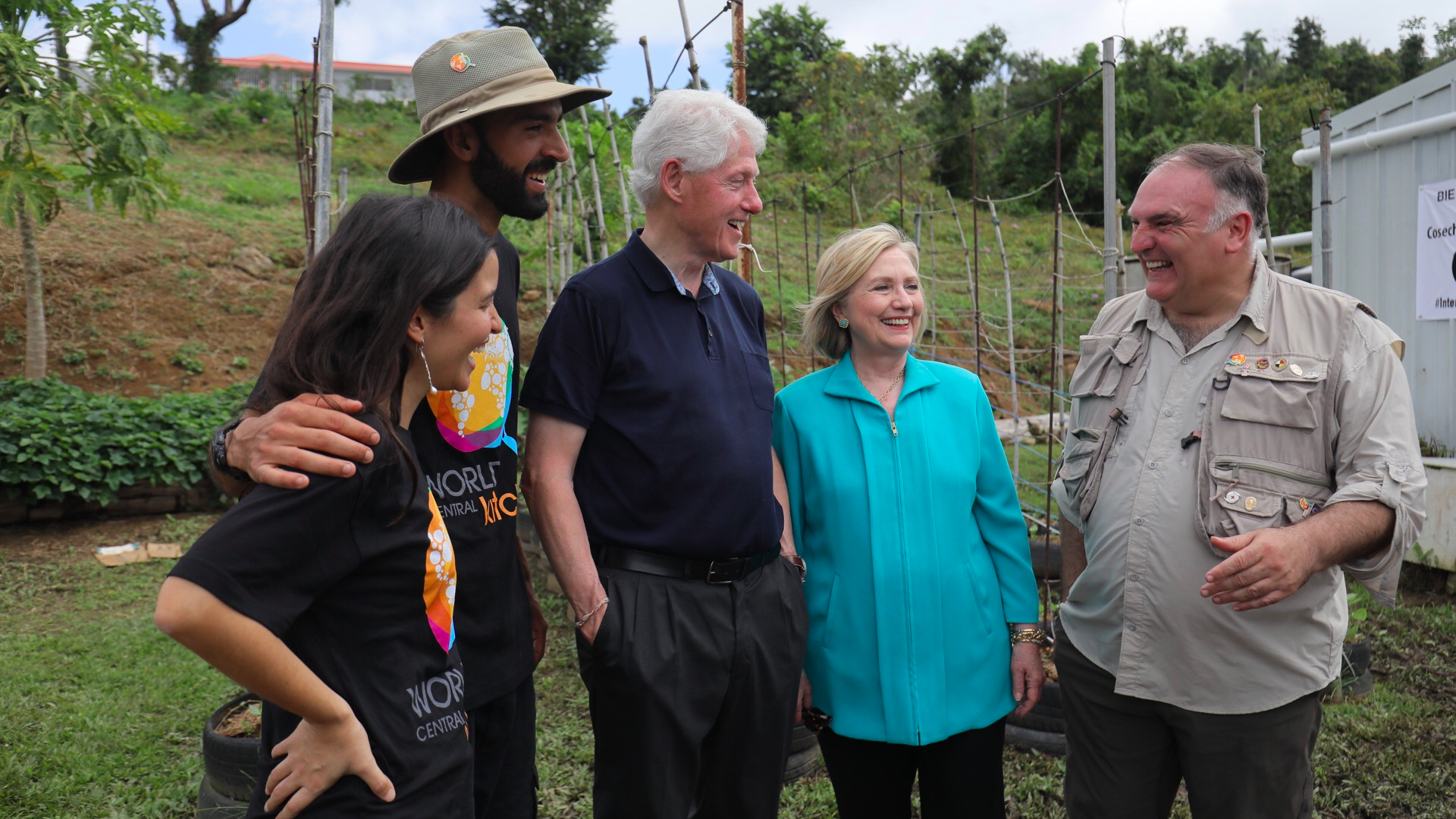 Bill Clinton and Hillary Clinton, visiting Puerto Rico for the Clinton Foundation, join José Andrés to greet Franco and Natalia Marcano Medina at their Cosechas Tierra Viva farm.
The backdrop: The farm highlights the potential for small farmers to increase their outputs through sustainable farming practices and cutting-edge technology. This is one of the local farms that supply food to Jose Andrés' World Central Kitchen.
This week, the Clintons brought together hundreds of corporate, NGO and government leaders for the Clinton Foundation's CGI meeting in San Juan.
The mission was to help Puerto Rico, the U.S. Virgin Islands and the rest of the region continue to recover from last year's hurricanes and build capacity to become more resilient. Read more about the week here.
CGI announced 39 new commitments and partnerships on food security, access to health care, small business support, sustainable tourism, the opioid epidemic and renewable energy.
The Comeback Foundation ... Undeterred by false claims that the Clinton Foundation had shut down after the 2016 election, officials say they have expanded its work with fresh momentum and more support.
An official told me: "Very few leaders know how to get people to work together as effectively as Bill Clinton, and hundreds of millions of people around the world are still benefiting from the thousands of CGI commitments launched since 2005."
Go deeper