Bernie's big tax hike would target millionaires and billionaires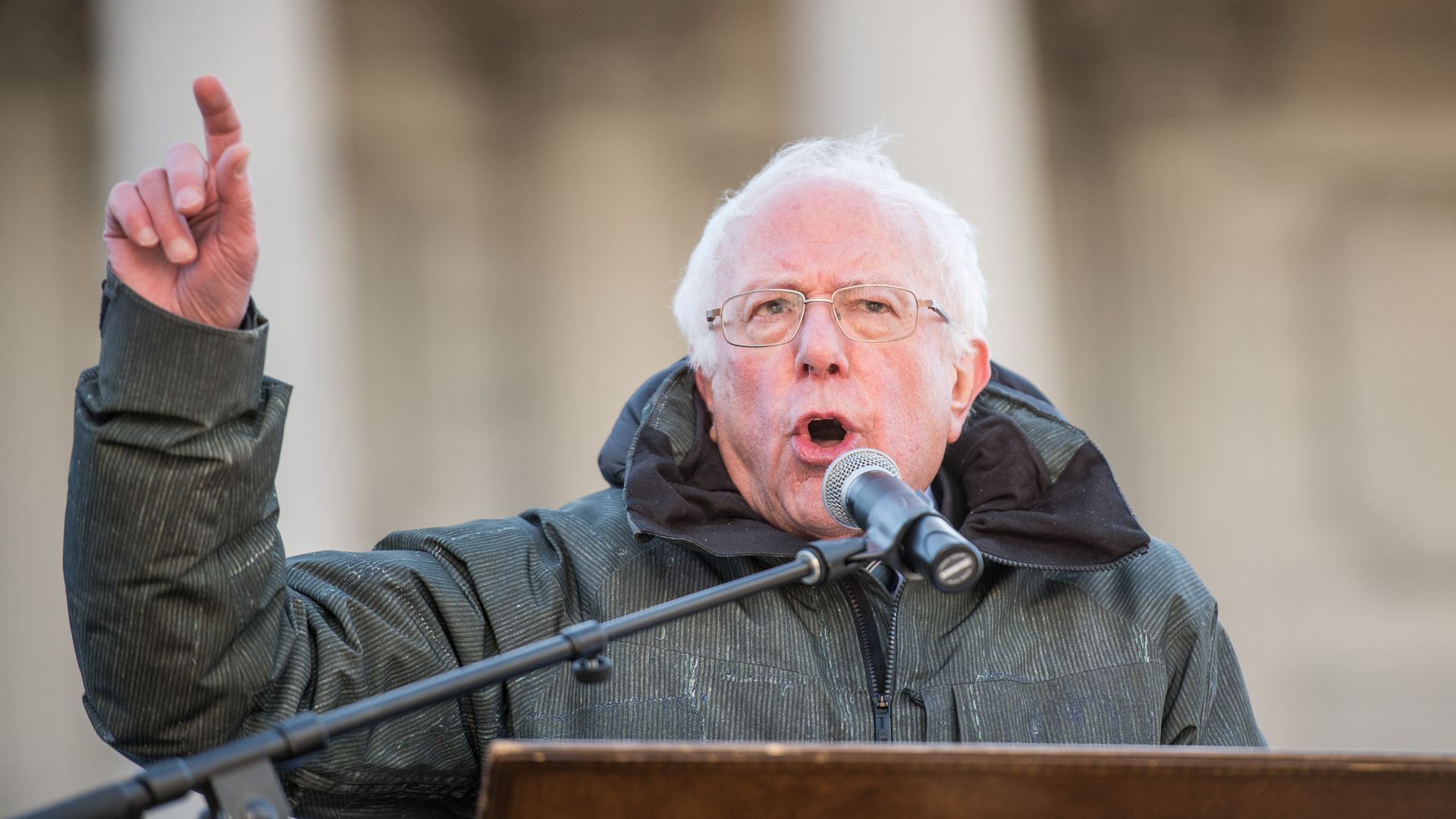 Bernie Sanders is back with a proposal that would hike estate taxes for millionaires and billionaires, including a top rate of 77% for estates over $1 billion.
By the numbers: Estates between $3.5 million and $10 million would be taxed at 45%, then 50% up to $50 million, 55% up to $1 billion, then 77%.
Between the lines: The $3.5 million threshold would be the same as it was in 2009. The Trump tax cuts of 2017 raised it from $5.49 million to roughly $11 million, the NYT notes.
"The legislation would raise up to $2.2 trillion in estate taxes from the families of all 588 billionaires in the U.S. with a combined net worth of more than $3 trillion, according to a summary of the plan," Bloomberg reports.
What he's saying: "The fairest way to reduce wealth inequality, invest in the disappearing middle class and preserve our democracy is to enact a progressive estate tax on the inherited wealth of multi-millionaires and billionaires."
Editor's note: This article has been corrected to note that the Trump tax cut raised the threshold to $11 million. The last time the threshold was at $3.5 million was in 2009.
Go deeper