McConnell slams Election Day holiday proposal as Democrat "power grab"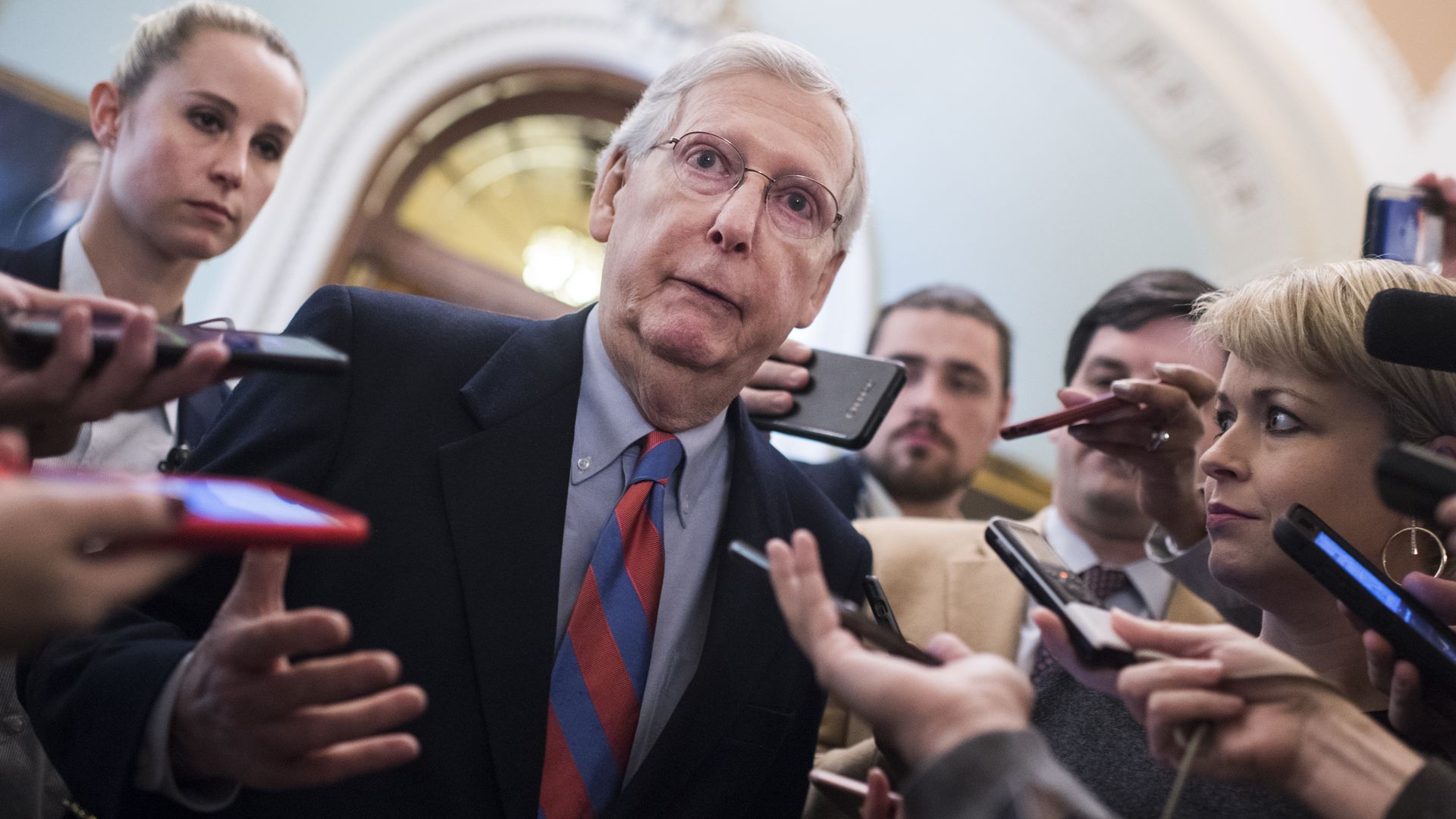 Senate Majority Leader Mitch McConnell (R-Ky.) on Wednesday railed against a sweeping election reform and anti-corruption package by House Democrats that includes a proposal to make Election Day a federal holiday, which he claimed would hand Democrats too much power.
"This is the Democrat plan to restore democracy? A brand-new week of paid vacation for every federal employee who would like to hover around while you cast your ballot? A Washington-based taxpayer-subsidized clearinghouse for political campaign funding? A power grab that's smelling more and more like what it is."
The big picture: Other provisions in the bill, which McConnell mocks as the "Democratic Politician Protection Act," would increase federal funding and provide paper ballots for state voter systems, expand access to early and online voter registration, restrict big money in politics, and require presidents to disclose their tax returns.
Go deeper