House approves 2.6% raise for federal workers after Trump freezes pay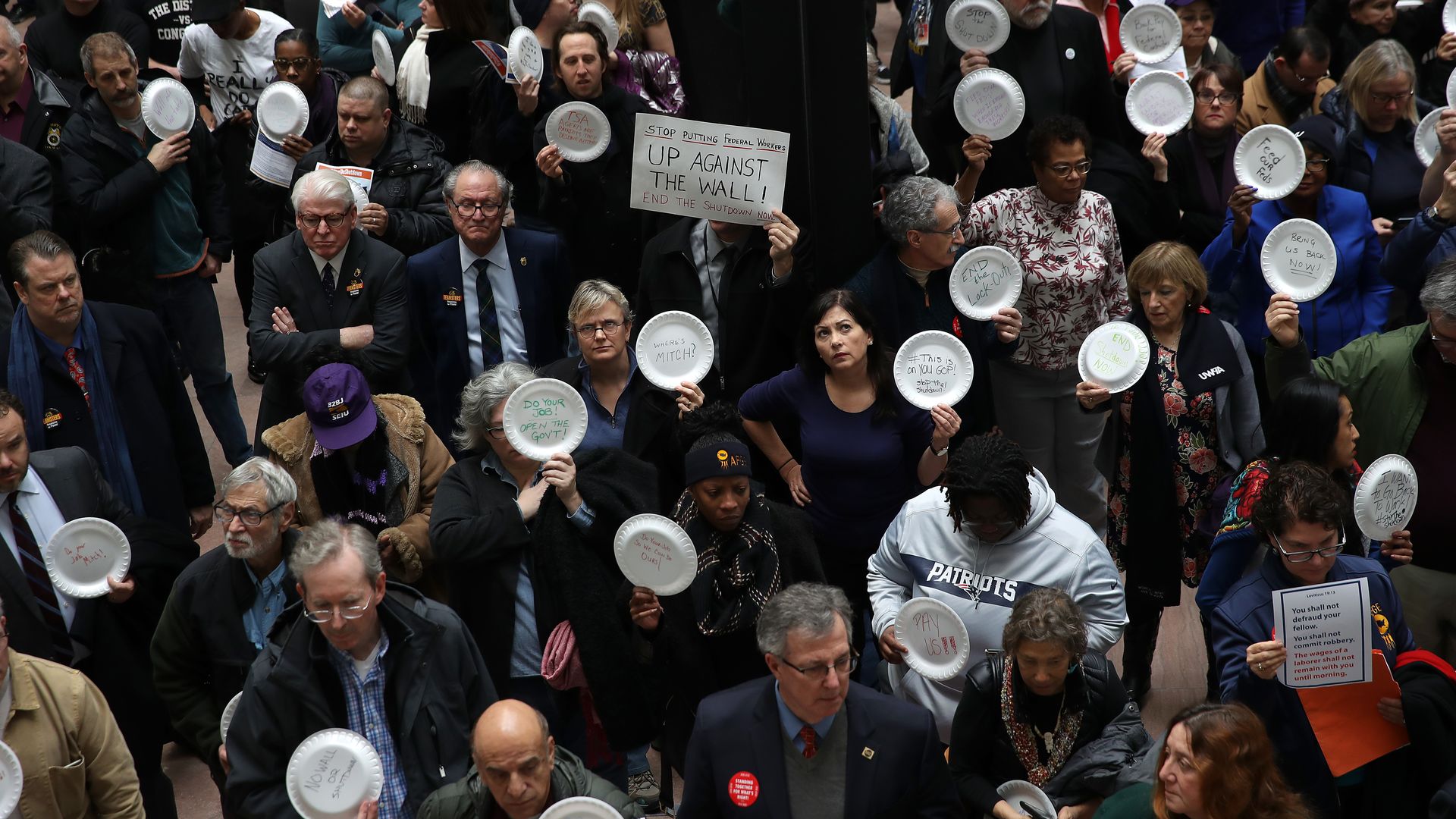 The Democratic-controlled House voted 259-161 on Wednesday to give federal employees a pay raise of 2.6%.
Why it matters: President Trump signed an executive order in December — just days into what would be the longest government shutdown in U.S. history — that eliminated a 2.1% pay raise for federal workers slated to take effect in January. Earlier in the year, Trump wrote that the pay freeze is intended to "put our Nation on a fiscally sustainable course," and that "federal agency budgets cannot sustain such increases."
Go deeper: Treasury will again borrow $1 trillion to pay for tax cuts, spending
Go deeper