'Trump slump' in gun sales continues for second straight year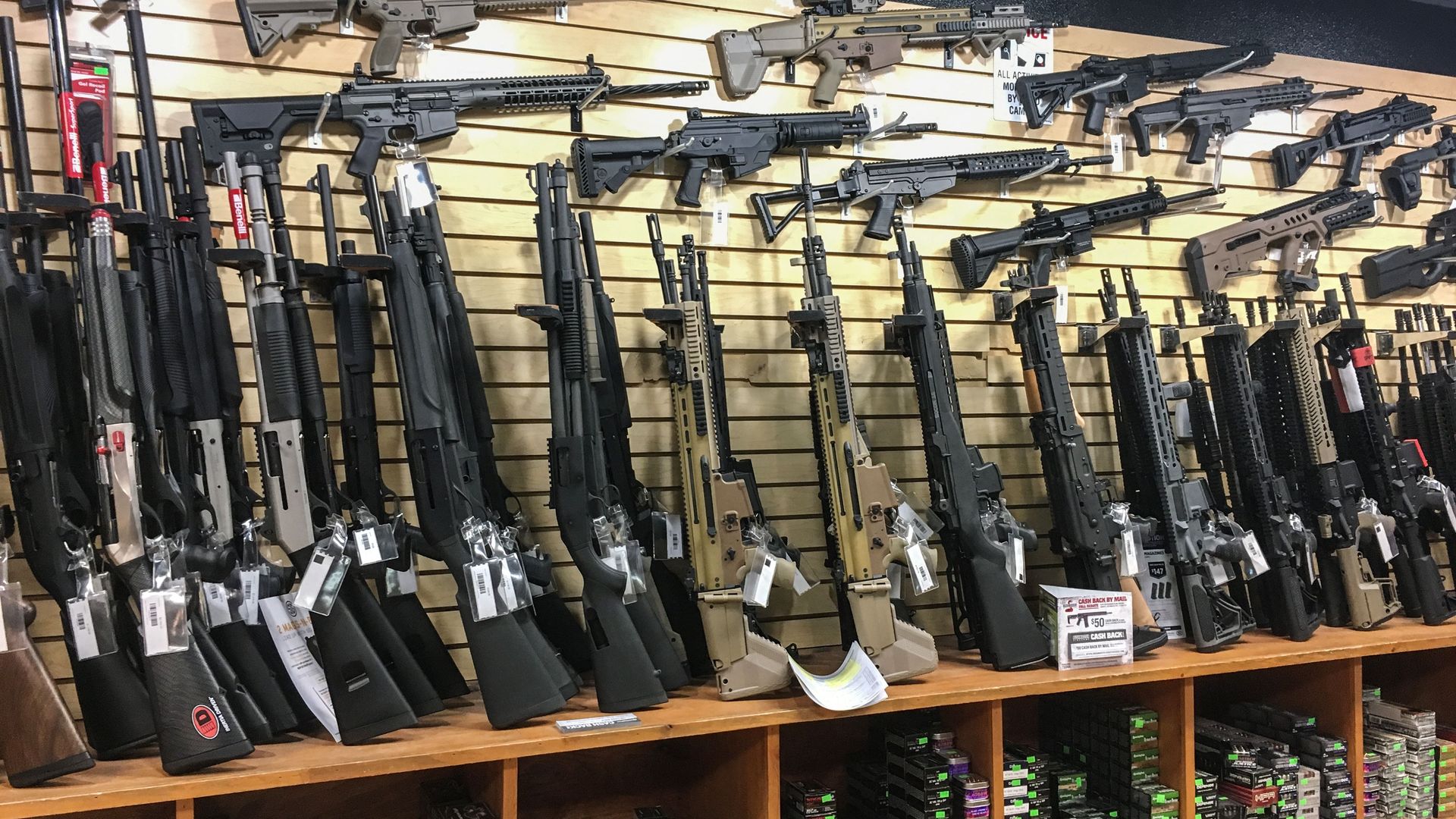 Firearm sales dropped by 6.1% in 2018, marking the second straight year since the 2016 election that gunmakers and dealers have had to grapple with what industry groups call the "Trump slump," Reuters report.
The big picture: Trump's 2016 victory has largely eliminated concerns among pro-gun advocates that fear a crackdown on gun ownership. The National Shooting Sports Foundation estimates sales have plunged from 15.7 million in 2016 to 13.1 million in 2018 — a two-year drop of 16.5%. "Obama was the best-selling president for guns," Trisha Kinney, owner of a firearm retailer in California, told Reuters. "Every time he opened his mouth."
Go deeper