Foxconn backs out of Wisconsin manufacturing job pledge Trump touted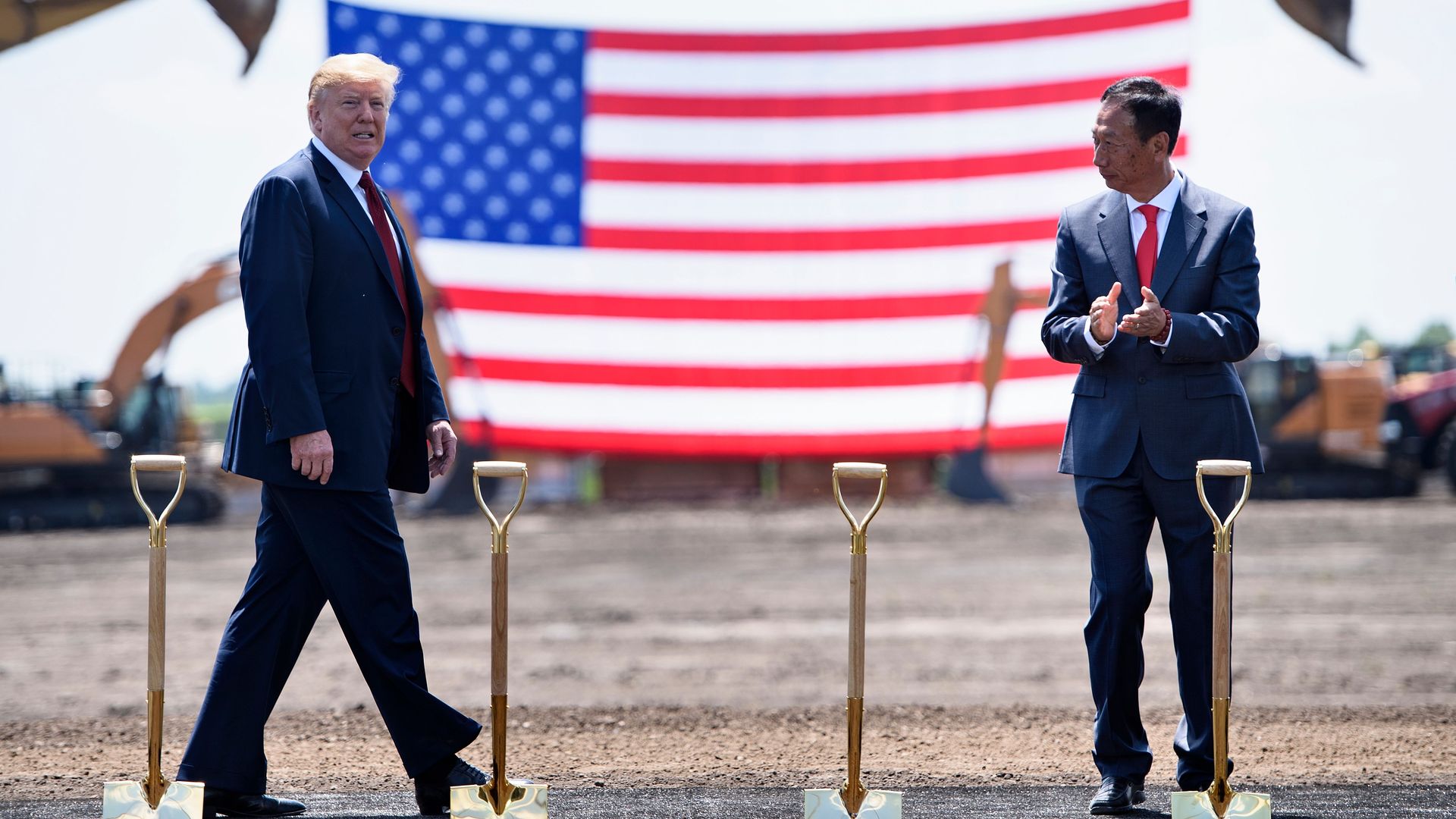 Taiwanese electronics company Foxconn is reconsidering its plans to manufacture flatscreen panels at a $10 billion Wisconsin plant that promised to bring in 13,000 jobs, Reuters reports.
Why it matters: Foxconn's 2017 pledge to build the plant, which drew billions of dollars in subsidies from state taxpayers, has been touted by President Trump as one of the largest manufacturing investments by a foreign-based company in U.S. history. A Foxconn representative told Reuters that steep labor costs at the Wisconsin plant would make it impossible to compete with manufacturers outside the U.S., and that three-quarters of the plant's eventual jobs will be in research and design — rather than "blue-collar manufacturing jobs."
The big picture: The change in plans comes as demand for Apple's iPhone and other smartphones — many of which are manufactured by Foxconn — is dipping as a result of a weakening Chinese economy, the U.S.-China trade war and other factors. As the Philly Inquirer's Joseph DiStefano also notes, "Foxconn has been the subject of several stories touting astronomical sums of future investment, none of which have come to pass."
These include $100 million-to-$1 billion investments the company has pledged, and later reneged on, in Brazil, Vietnam, Indonesia, Colorado, Louisiana and four other states, according to the Inquirer.
Go deeper: Corporations are fleeing global chaos
Go deeper