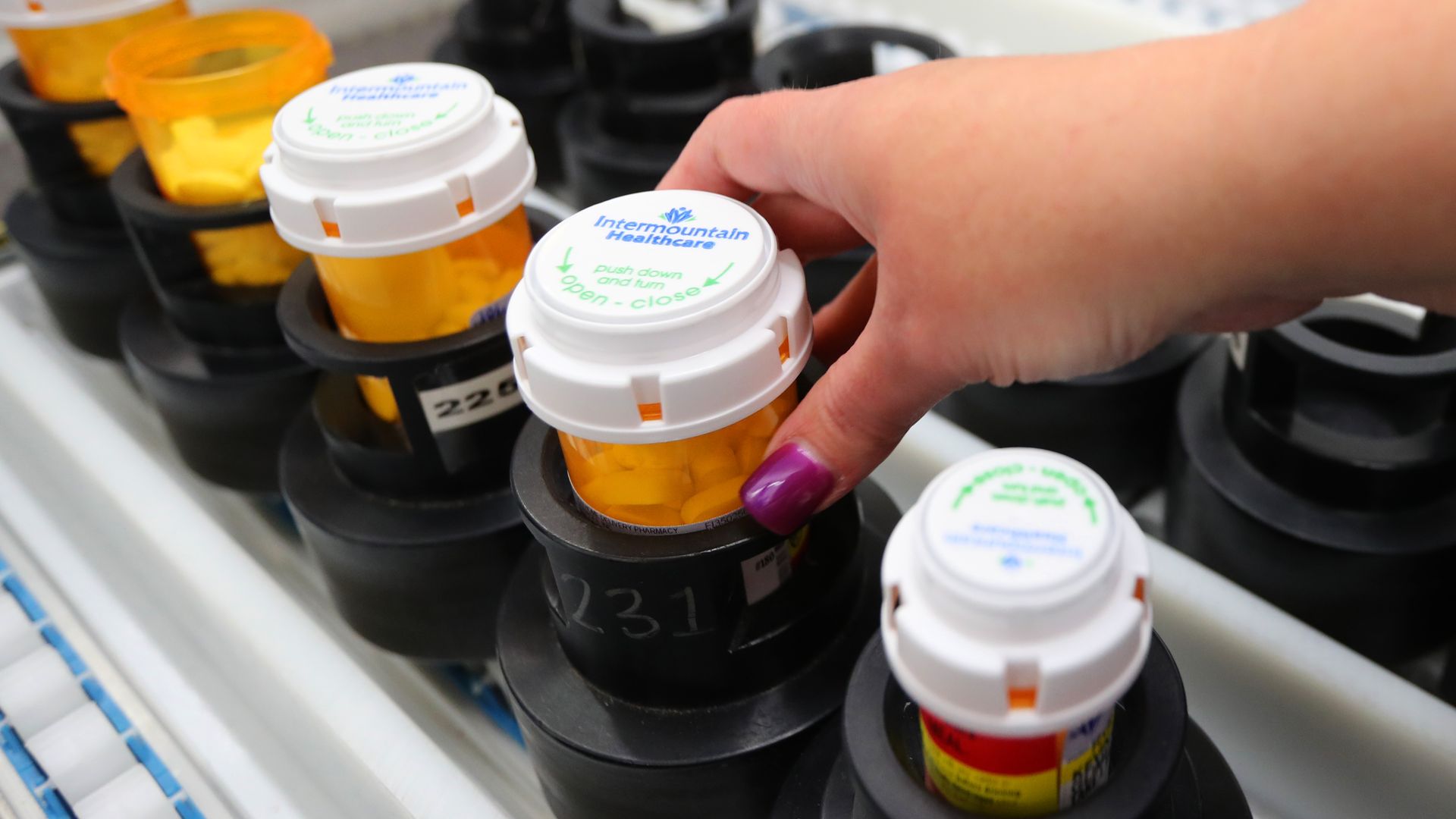 The Food and Drug Administration has approved a record number of generic drugs, but at the same time it's inspecting a lot fewer of the factories where those drugs are made.
Why it matters: Declining inspections are raising new concerns about their quality and safety, Bloomberg's Anna Edney reports in the first part of a yearlong investigation.
And in addition to a drop in overall inspections, the FDA has in some cases been slow to crack down on the problems it does find, Edney reports.
By the numbers: Generics make up roughly 90% of all U.S. prescriptions.
FDA inspections of facilities inside the U.S. fell by 11% from 2017 to 2018 and have been falling since 2011, when the agency began shifting more resources overseas.
But international inspections, after rising steadily for years, have also been on the decline since 2016.
Companies from India and China alone account for almost half of all new generic drugs, and more than 80% of drugs' active ingredients are made abroad.
Between the lines: The story also includes 2 anecdotes in which FDA inspectors uncovered violations and began work on enforcement letters, but "higher-ups at the FDA … overrode the concerns of those on the ground."
The other side: "It's not the number of inspections we do, it's whether we're targeting effectively," FDA Commissioner Scott Gottlieb told Bloomberg.
Janet Woodcock, who leads the agency's center for drug reviews, also said the agency's oversight is "better than it's ever been."
Go deeper: Why the spotlight on generic drug prices is getting brighter
Go deeper