What Apple wants for health tech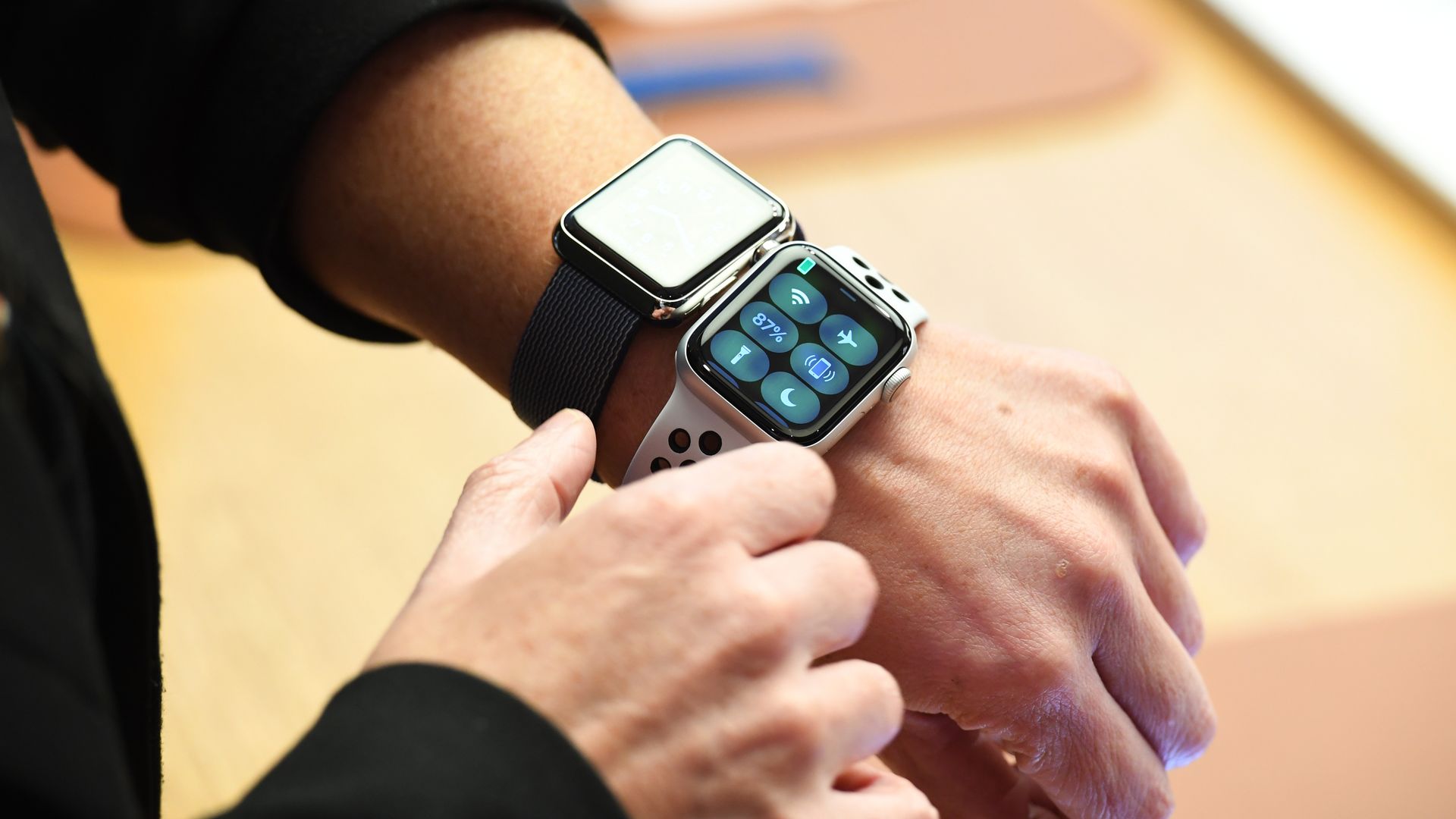 Apple's steady march into consumer health care continues: It's partnering with Aetna to fold Apple Watches and iPhones into the insurer's wellness programs, CNBC's Christina Farr reports.
The big picture: Apple's health care goals seem clear, and it has picked its spots at least as well as any other tech company looking for a slice of the health care system. It's focused squarely on patient data, and on partnerships with big, established players.
Apple's foray into electronic medical records has gotten mostly good reviews, and the company has pursued a potential deal to help the VA modernize its records.
Since introducing some heart-monitoring capabilities for Apple Watch last year, Apple has embraced several partnerships to get its watches around more wrists. One tests the watch as a health monitor for people who have had hip or knee replacements.
Apple also wants private Medicare Advantage plans to offer subsidized watches to their members, to use as health monitors.
That's roughly the same proposition in Apple and Aetna's new partnership: Aetna customers could use their existing Apple Watch, or Aetna would give them one and they'd "pay it off" by meeting health goals. Or, if they fall short of those goals, they might have to pay it off with real money, per CNBC.
Be smart: None of this seems likely to revolutionize the health care system, but no company has much of a plan to revolutionize the health care system. Apple, unlike some of its competitors, at least has a clear path to profiting from that system.
Go deeper: Health is Apple's next really big thing
Go deeper