1. Stacey Abrams to deliver Democratic response to State of the Union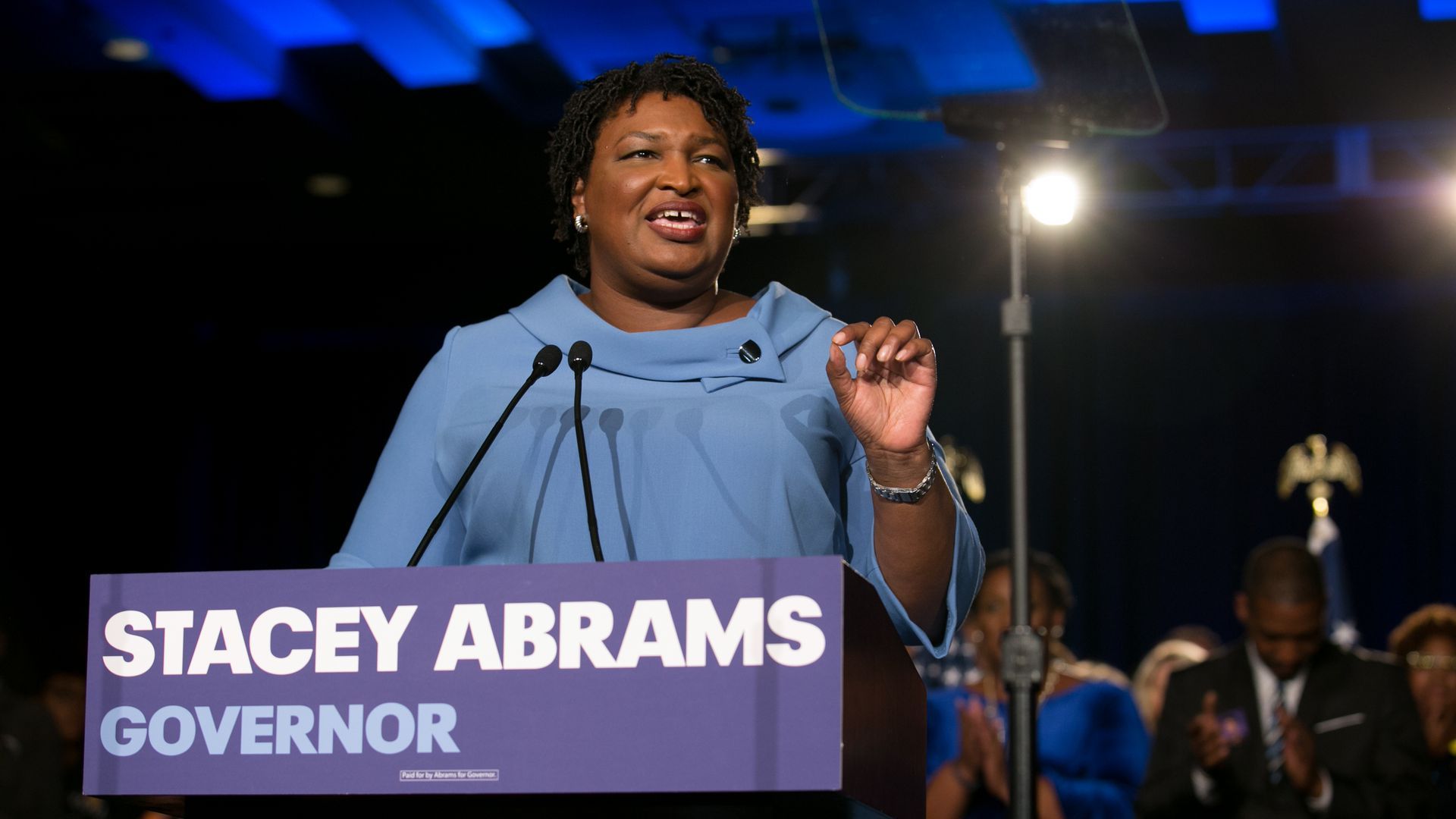 Stacey Abrams, who narrowly lost the Georgia gubernatorial election during the 2018 midterms, will deliver the Democrats' response to President Trump's State of the Union address on Feb. 5, Senate Minority Leader Chuck Schumer said Tuesday.
"[Abrams] is a great spokesperson. She's an incredible leader. She has led the charge for voting rights, which is at the root of just about everything else."
— Schumer
The big picture: While in some years past there have been no rebuttals, all State of the Union responses to date have been delivered by sitting officials. Abrams, who does not currently hold elected office, will join the ranks of high profile politicians like then-Rep. Paul Ryan, Sen. Marco Rubio, then-Gov. Tim Kaine and then-Gov. Nikki Haley who have delivered the rebuttal. California Attorney General Xavier Becerra will give the Spanish-language response to the State of the Union.
Go deeper