Senate Judiciary delays William Barr's confirmation vote to Feb. 7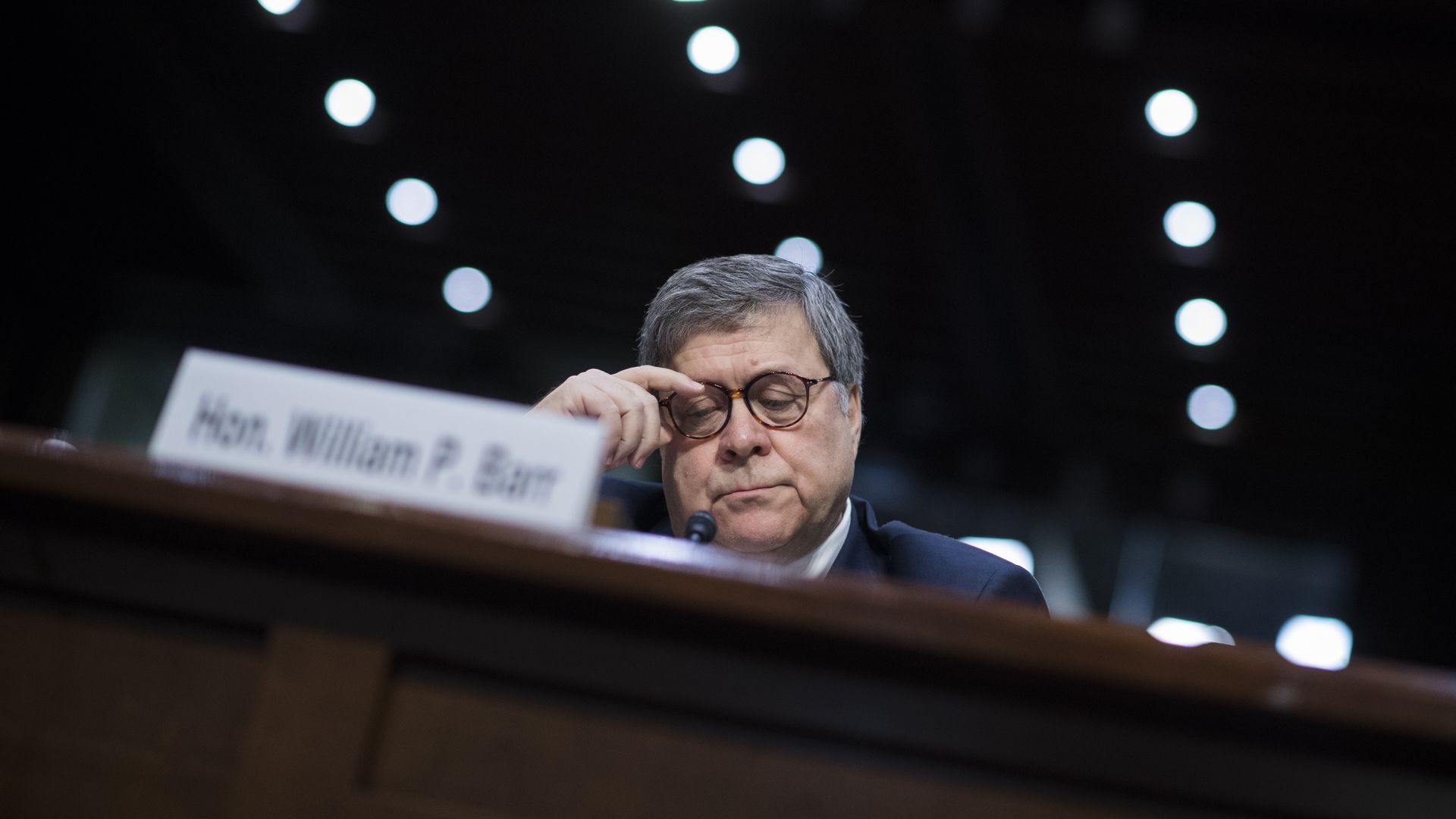 Senate Judiciary Committee chairman Sen. Lindsey Graham (R-S.C.) has scheduled attorney general nominee William Barr's confirmation vote for Feb. 7, hours after the panel delayed the vote due to concerns over how Barr will handle special counsel Robert Mueller's Russia investigation.
The big picture: Under current rules, Barr will only require a simple majority of senators' votes, meaning he likely won't need any support from Democrats to be confirmed. The day after the vote, acting attorney general Matthew Whitaker is due to appear before the House Judiciary Committee to answer questions about his oversight of the Mueller probe.
Go deeper