Coats contradicts Trump: North Korea unlikely to give up nukes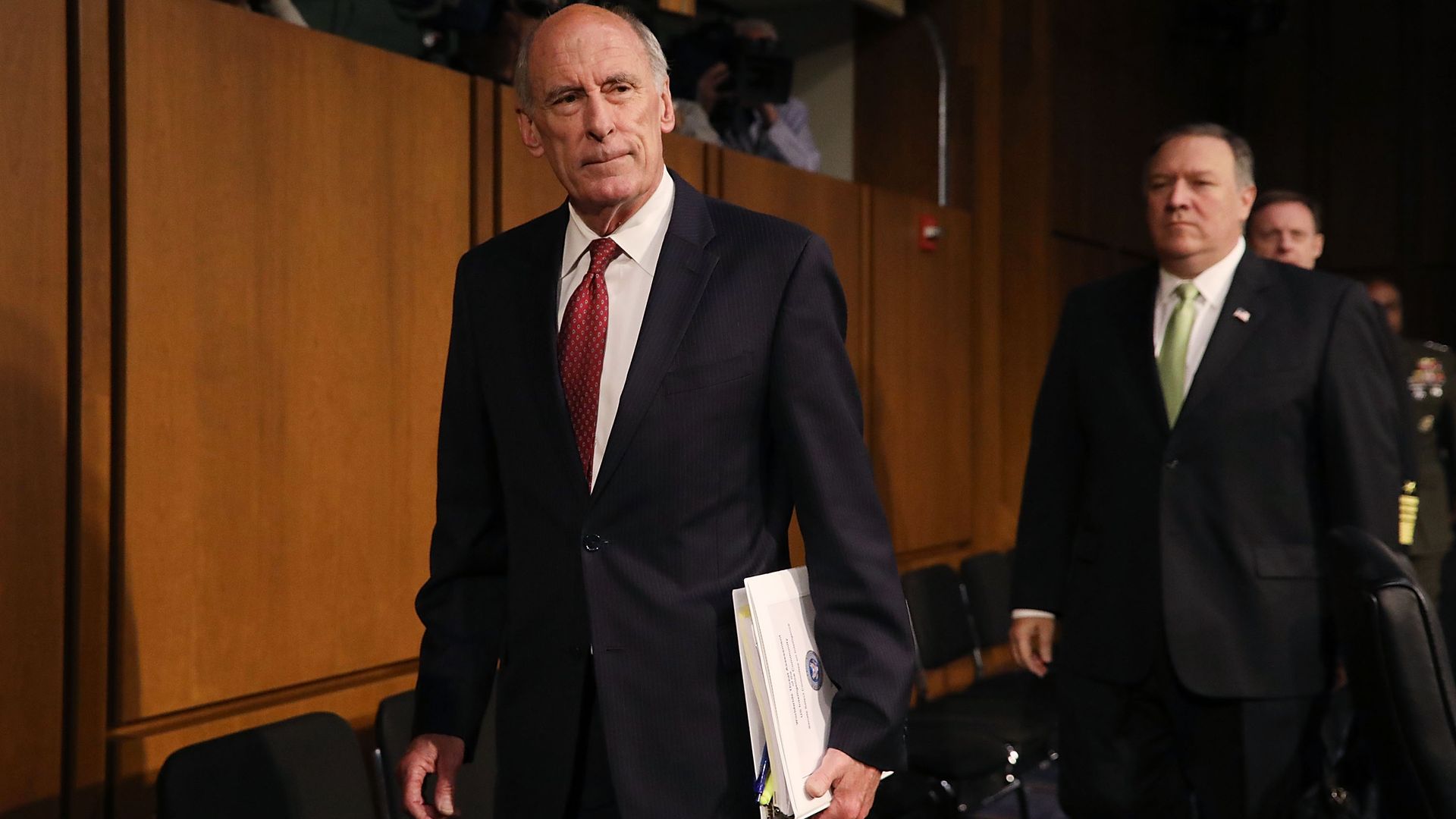 Director of National Intelligence Dan Coats told the Senate Intelligence Committee today that North Korea "is unlikely to completely give up its nuclear weapons and production capabilities" because its leaders believe doing so would endanger the regime.
Why it matters: President Trump has downplayed the nuclear threat from North Korea since his Singapore summit with Kim Jong-un, who the president insists has committed to full denuclearization. With Trump set to hold another summit with Kim next month, Coats says the U.S. intelligence community has concluded Trump's stated goal in negotiating with Kim is "unlikely" to be achieved.
Go deeper