Americans still fall behind in a booming economy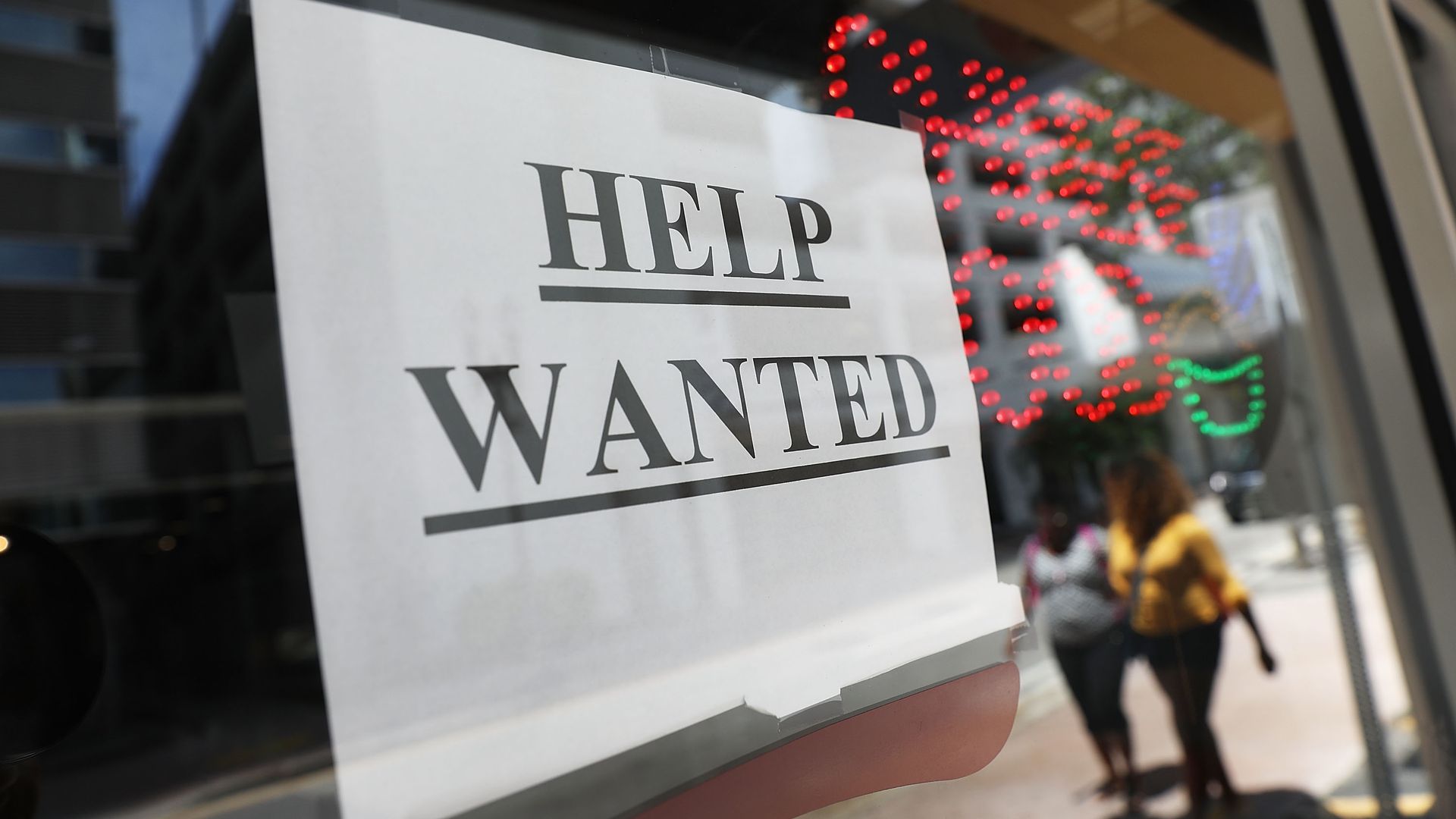 Ahead of this week's now-delayed report on U.S. GDP, think tank Prosperity Now produced an economic report it says shows how Americans are reacting to the economy.
The big picture: The situation for American families is improving, with increased levels of savings, higher wages and fewer people in dire financial straits. However, the organization argues the data shows many Americans are still hurting in a time of strong economic growth.
The rate of Americans skipping necessary doctor visits because they couldn't afford them increased to 13.5%, and the rate of people without health insurance rose to 10.2%.
Further, 13% of households in the U.S. fell behind on bills and 40% lack a basic level of savings.
"Income poverty rates haven't fallen below where they were in 2008 and 2007. The cost of living is greatly outpacing growth in wages, and the numbers show that too many of the jobs people do have are not setting them up to afford their healthcare, put money away, or securely meet their housing costs.The numbers show people of color feel it the most and are vulnerable to the kinds of small disruptions that — as the shutdown demonstrated — can escalate very quickly if you are living paycheck to paycheck."
— Kasey Wiedrich, director of applied research at Prosperity Now
By the numbers:
Wages and income: Nearly 25% of black households, 16.9% of Hispanic households, 10.4% of white and 6.5% of Asian households fell behind on bills.
Savings: 40% of American households don't have enough savings to make ends meet at the poverty level for three months if their income was interrupted.
Wealth: Almost 30% of Black households, 21.9% of Hispanic households, and 13.4% of White households have no wealth or owe more than they own.
Health care: The rate of people without health insurance did not decrease for the first time since the passage of the Affordable Care Act.
Go deeper: The economy is booming, but Americans still aren't moving
Go deeper