Trump faces "significantly higher" opposition than Obama in 2011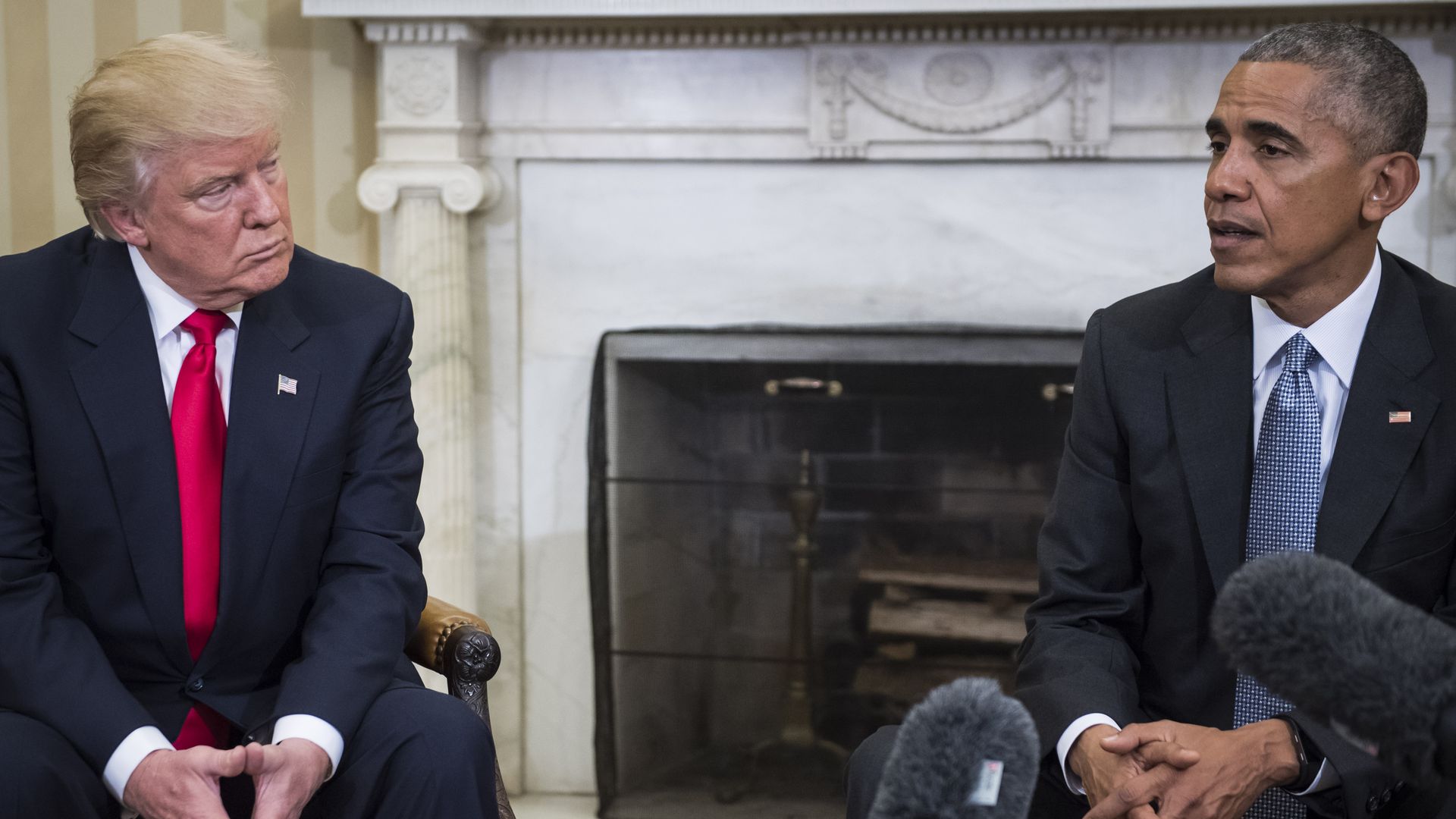 Voter opposition to a second term for President Trump is significantly higher than the opposition former president Barack Obama encountered in 2011, according to a new ABC News/Washington Post poll on the 2020 presidential election outlook.
By the numbers: 56% of Americans say they definitely wouldn't vote to re-elect Trump, double the number who say they'd definitely vote for him. In 2011, 46% said they wouldn't vote for Obama.
President Trump's support from the GOP is more solid, with 70% of Republicans saying they'll definitely vote for him, compared with 58% of Democrats for Obama in 2011.
59% of swing-voting independents say they wouldn't consider Trump for a second term. 47% ruled out Obama.
What to watch: As more Democrats enter the race, "a potentially crowded Democratic field shows no sign of a clear front-runner across the aisle," the poll notes.
Go deeper