Kamala Harris is sticking with Bernie's "Medicare for All"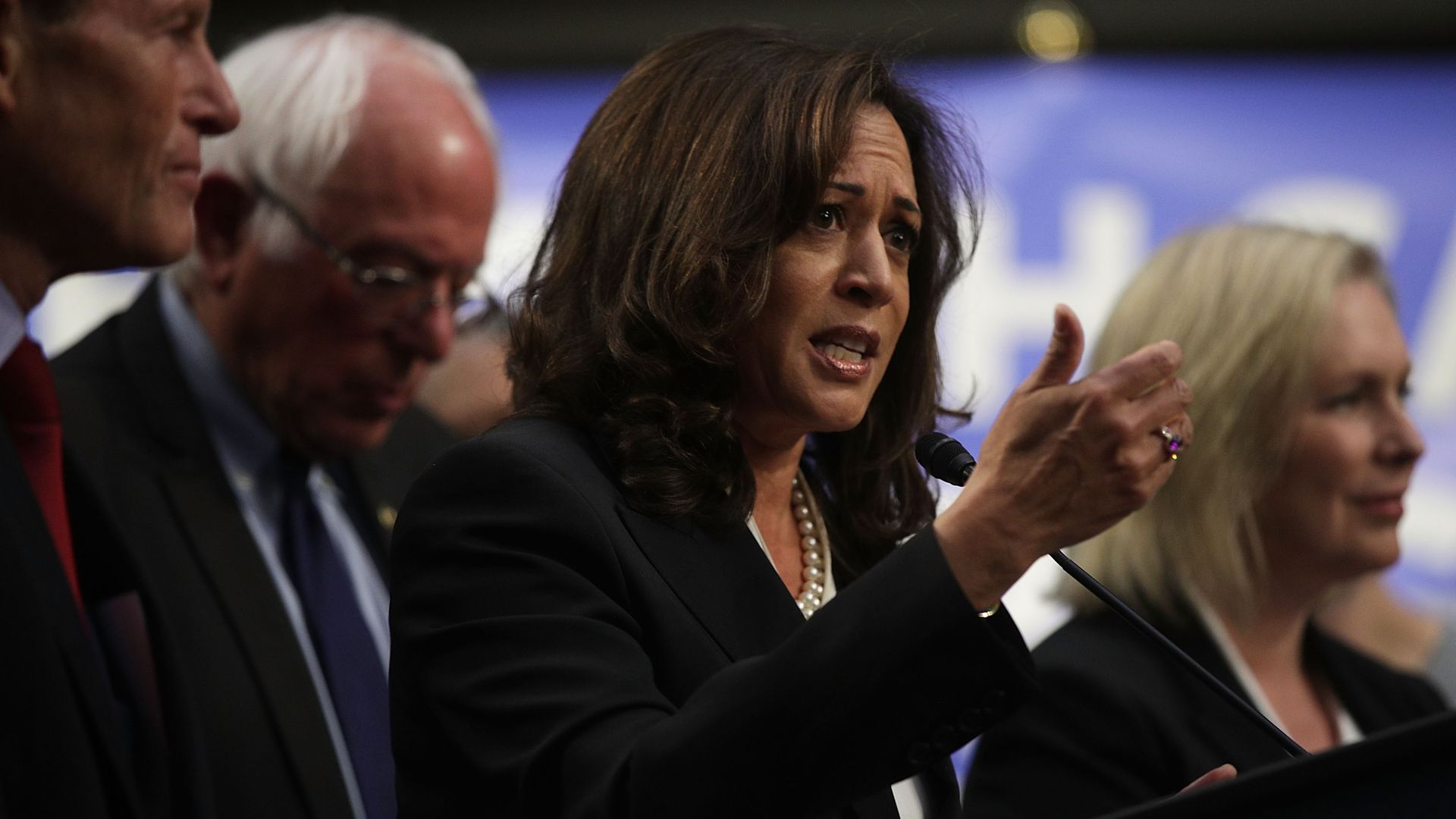 Sen. Kamala Harris (D-Calif.) sure doesn't sound like she's planning to soften her support for Sen. Bernie Sanders' version of "Medicare for All." When asked by CNN's Jake Tapper about the Sanders bill during an interview last night, specifically asking whether people who like their existing plans could keep them.
What she's saying: "The idea is that everyone gets access to medical care, and you don't have to go through the process of going though an insurance company ... going through the paperwork. ... Let's eliminate all of that. Let's move on."
Between the lines: Harris cosponsored Sanders' bill, so in one sense this isn't surprising. So did fellow 2020 candidates Sen. Kirsten Gillibrand (D-N.Y.) and Sen. Elizabeth Warren (D-Mass.), and potential candidate Sen. Cory Booker (D-N.J.).
But even Sanders' bill is not necessarily a complete legislative package; it doesn't include measures to pay for its coverage expansion.
So it wouldn't be shocking to see some other Democratic candidates treat Sanders' bill as a jumping-off point and lay out their own version. But Harris seemed to be sticking with the most dramatic consequence of Sanders' proposal — the likely end of private health insurance.
Go deeper: The trends shaping health care in 2019
Go deeper