Howard Schultz blasts progressive proposals from Harris, Warren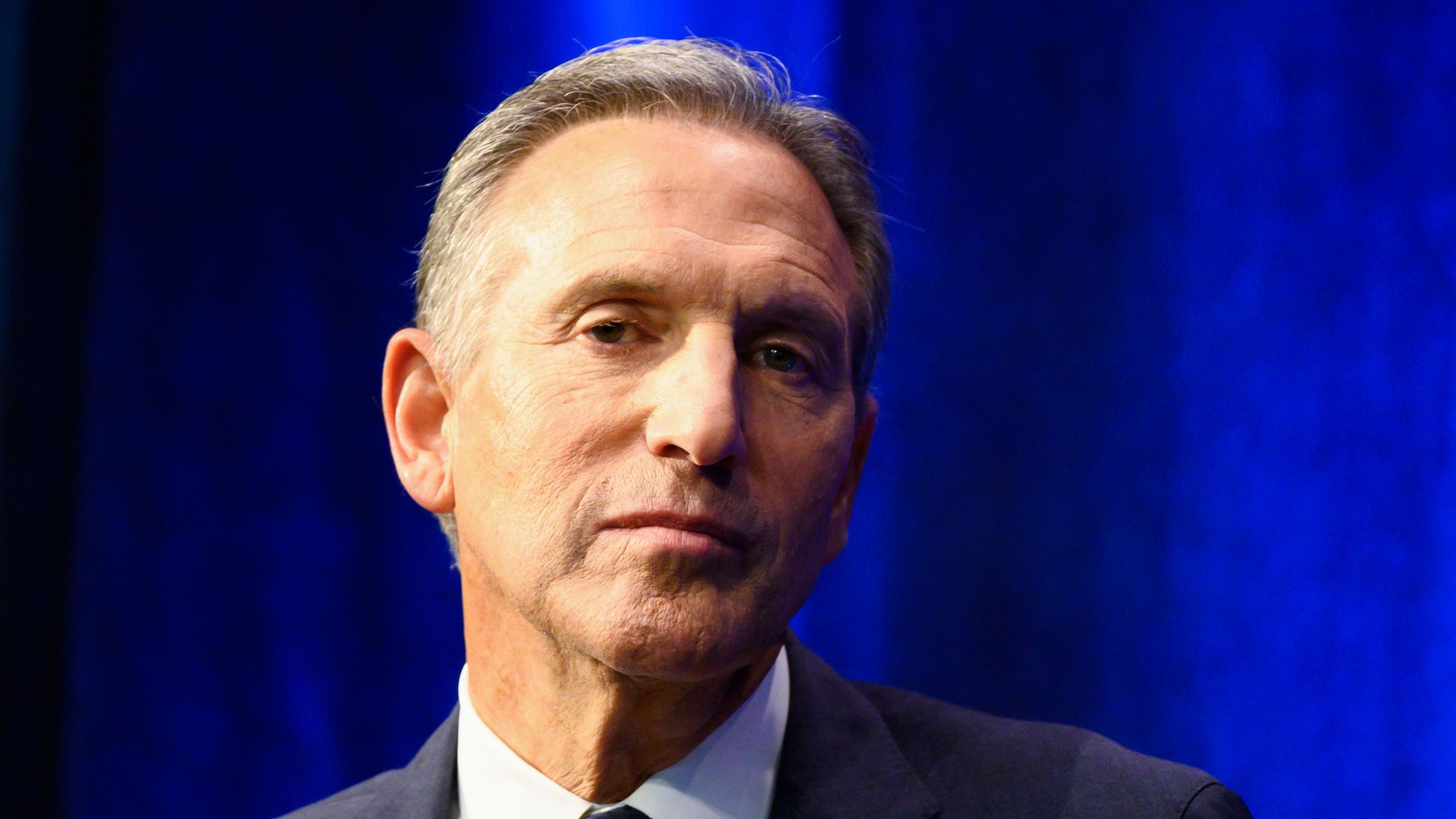 Former Starbucks CEO and potential 2020 presidential contender Howard Schultz blasted some of the Democratic Party's biggest 2020 candidates during a Tuesday media blitz, calling Sen. Kamala Harris' support for Medicare for All "not American" and Sen. Elizabeth Warren's "wealth tax" proposal "ridiculous."
The big picture: The billionaire told Axios' Mike Allen this week that he was "unfazed" by criticism from the left as he flirts with launching a "centrist independent" bid for the White House.
"I'm not considering this to win the Twitter primary. I believe that lifelong Democrats and lifelong Republicans are looking for a home, and they're not spending hours and hours on Twitter."
— Schultz
Sen. Warren (D-Mass.) fired back on Twitter:
"What's "ridiculous" is billionaires who think they can buy the presidency to keep the system rigged for themselves while opportunity slips away for everyone else. The top 0.1%, who'd pay my

#

UltraMillionaireTax, own about the same wealth as 90% of America. It's time for change."
Go deeper: Starbucks has a 2020 problem
Go deeper