Stocks are bouncing back, but analysts are still spooked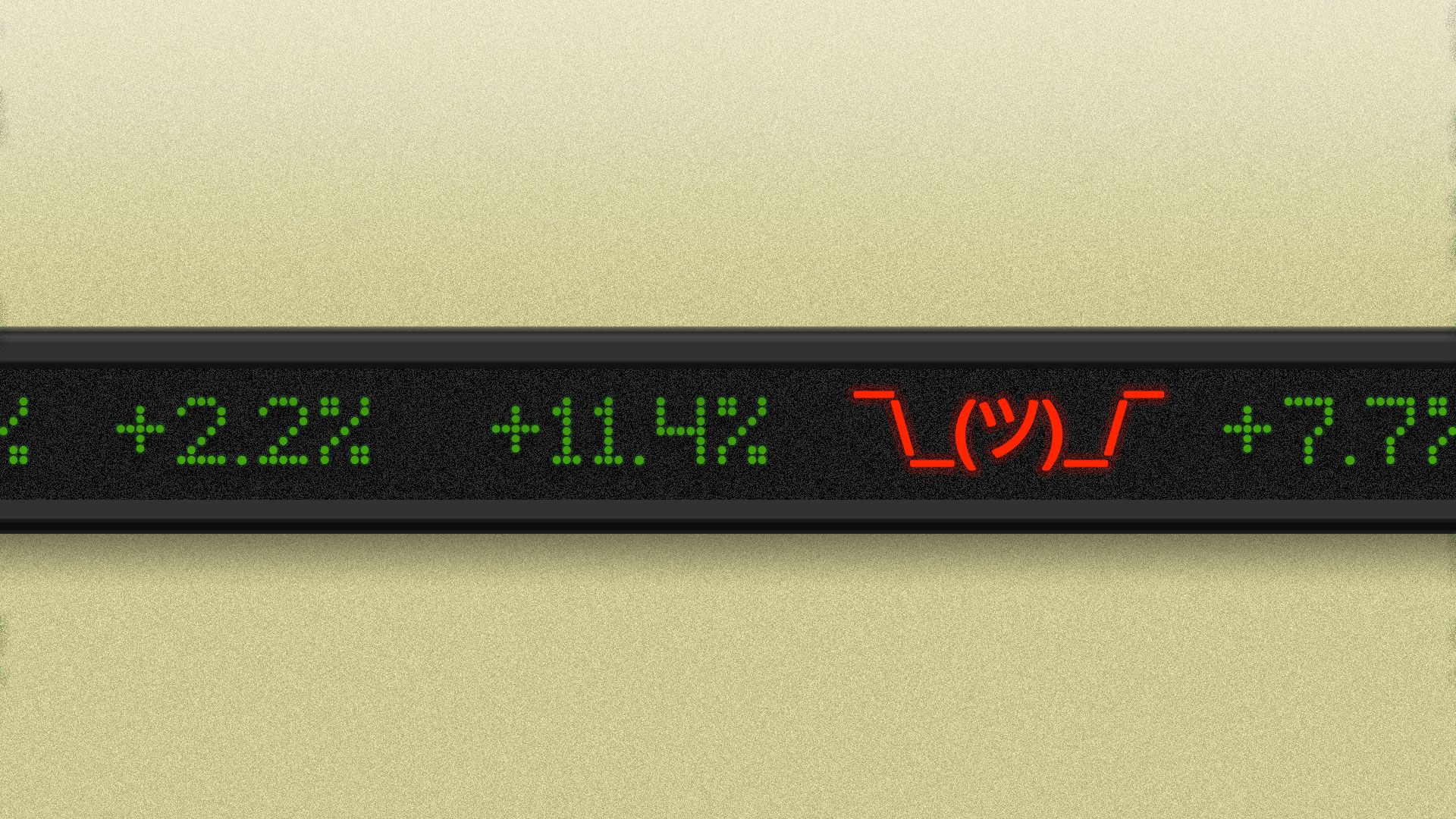 The Dow closed higher for the week on Friday for the fifth straight time. But rather than celebrate the market's remarkable bounce-back since its Christmas Eve nadir, investors have publicly focused on what has or could go horribly wrong.
What they're saying: "The idea that there will be a global recession, either this year or next, is now close to consensus," analysts at Fathom Consulting wrote in a note published after Friday's market close.
Interestingly, the flow of dollars has told a different story.
Fathom's comments came just a day after data from Rifinitiv/Lipper showed investors had injected $5.8 billion into ETFs and mutual funds for the week, with the majority going to equity funds.
What it means: While they're continuing to buy stocks, fund managers and analysts are beginning to worry out loud that the partial government shutdown that ended on Friday — at least temporarily — will come back to haunt the market.
"While the S&P 500 index is up more than 5 percent since the start of January, money managers including Federated Investors, Baron Funds and Hodges Capital Management are bracing for a powerful knock-on effect on the consumer," Reuters reported Friday.
"The market right now is treating this like a hurricane, where you know there will be an economic impact but you tend to discount any hit to the data because you know there will be some catch up," Steve Chiavarone, a portfolio manager at Federated Investors told Reuters. "But here's what's dangerous about that approach: the sample size is zero for shutdowns this long."
The shutdown left around 800,000 federal workers without pay for 35 days, and U.S. consumer confidence fell by the most in three years this month.
"The sentiment-driven rebound, or buying justified by the argument that the selloff went too far, is coming to an end," Dennis Debusschere, the head of portfolio strategy at Evercore ISI, wrote in a note to clients. "Another sharp decline remains a low probability event, but new energy is needed to push the market meaningfully higher near term."
Go deeper: Shutdown estimated to cost U.S. economy $3.6 billion so far
Go deeper