Michael Cohen to give closed testimony to House Intel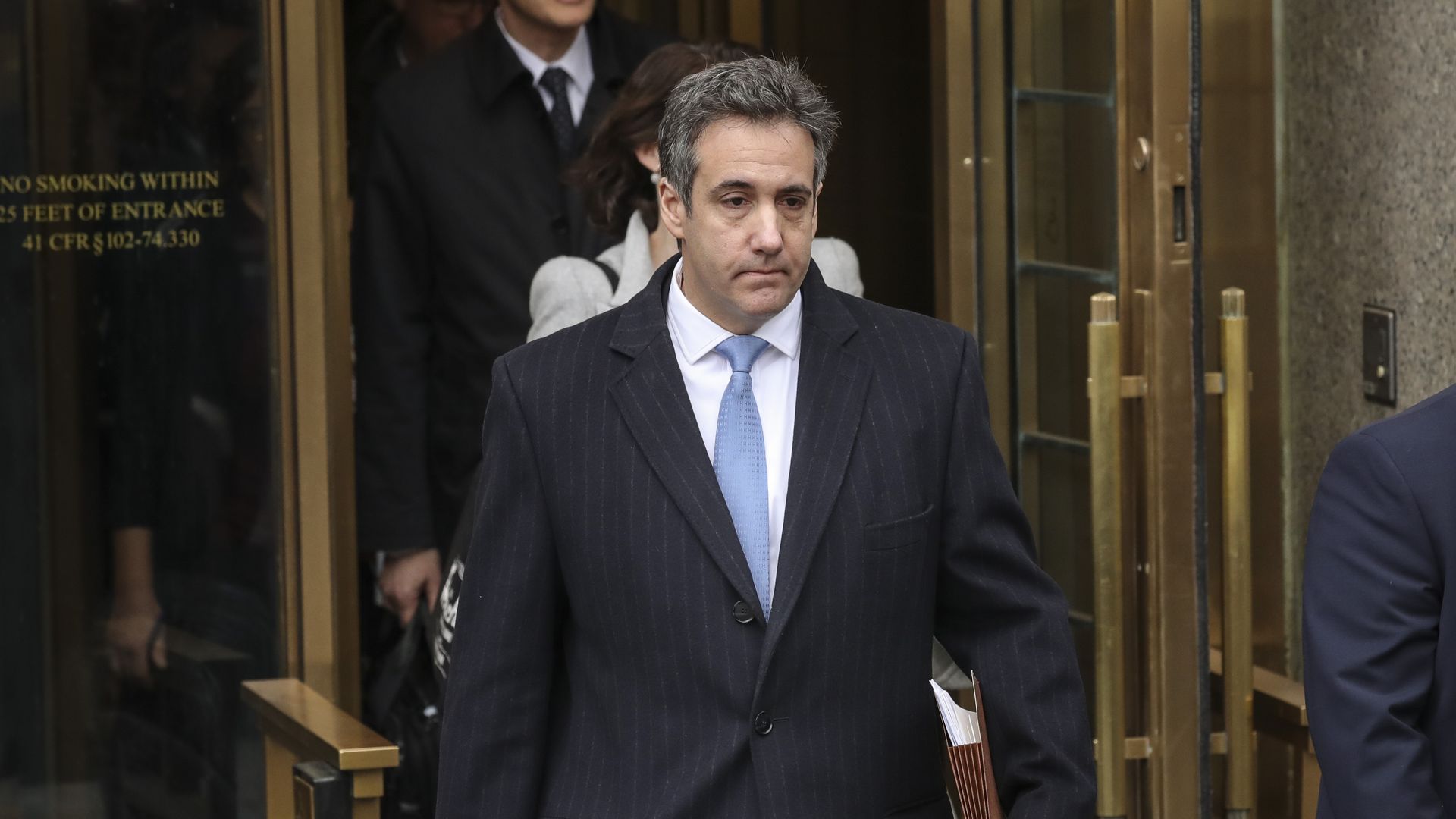 Former Trump lawyer Michael Cohen has voluntarily agreed to testify behind closed doors to the House Intelligence Committee on Feb. 8, committee chair Adam Schiff announced in a statement today.
Why it matters: Cohen said last week that he was postponing his testimony in front of the House Oversight Committee — originally scheduled for Feb. 7 — due to "threats against his family from President Trump and Mr. Giuliani," as well as his cooperation in ongoing investigations. House Oversight chair Elijah Cummings and Schiff issued a statement following that saying, while they understood Cohen's concerns, "not appearing before Congress was never an option."
Go deeper: Michael Cohen postpones House testimony, blames Trump "threats"
Go deeper