The government shutdown offset the boost from Trump's tax cuts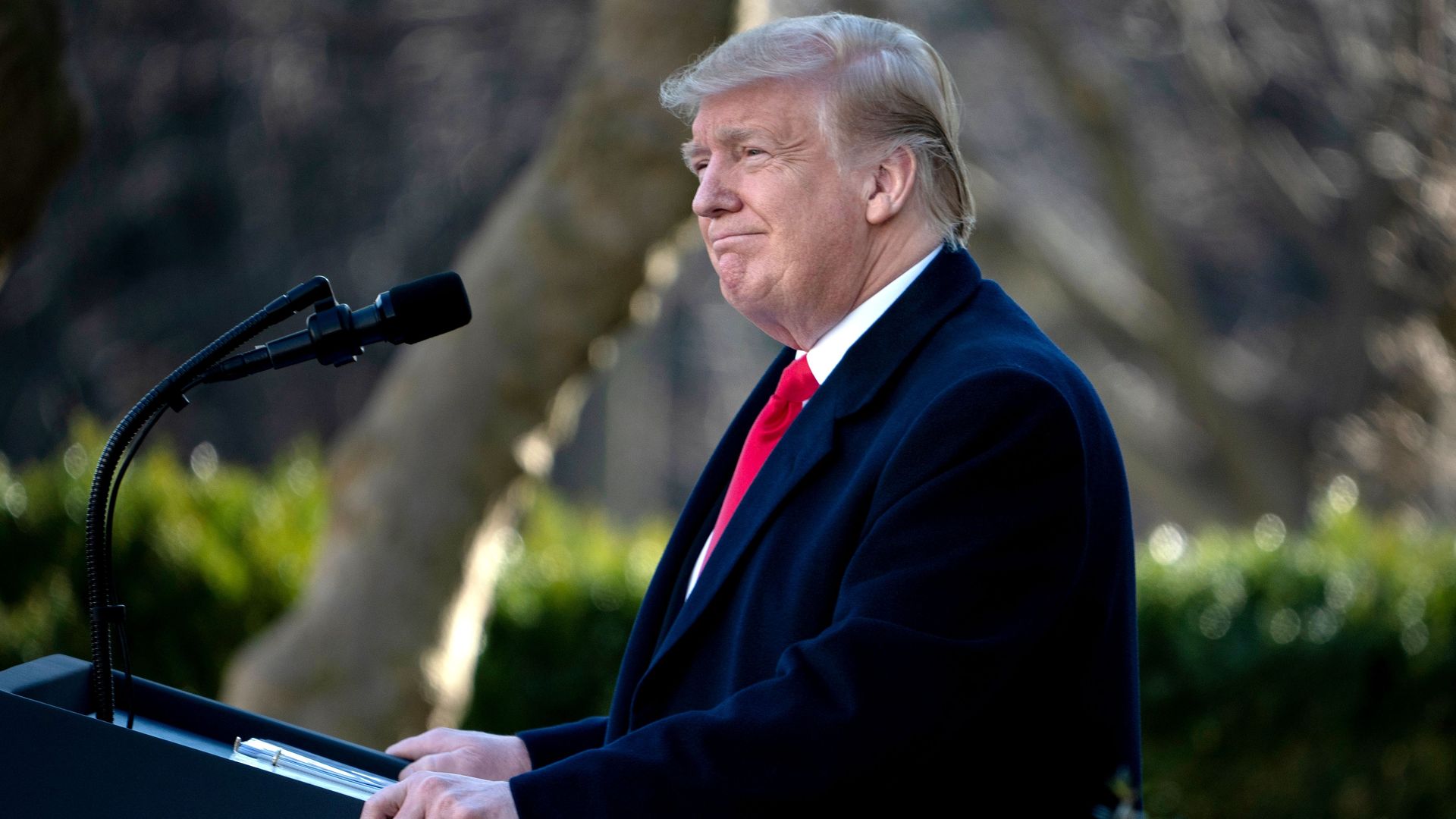 According to the White House's projections, the government shutdown that ended Friday had already eroded the positive impact of tax reform and spending increases signed by Trump in 2017.
What they're saying: "Chairman of the Council of Economic Advisers Kevin Hassett recently said the shutdown reduces quarterly annualized economic growth by 0.13 percentage points for every week that it lasts. After more than four weeks, that's the equivalent of a 0.6 percent reduction in the annualized growth rate," the Committee for a Responsible Federal Budget notes.
"The deficit-financed nature of these bills provided significant short-term stimulus, though they will do little to boost GDP over the medium and long terms. CBO estimates suggest they will each increase GDP growth by 0.3 percent per year in 2018 and 2019."
"At best, some of the economic losses from the shutdown may be recovered."
Hassett asserted last week that "the second quarter would be humongous if the government reopens" and could regain much of its lost growth, even though government output remains lost for the quarter.
Why it matters: Much, but not all, of the growth would be recovered after the government reopens.
As one economic analyst explained via email, "The restaurant meals not eaten still represent a permanent loss (not to mention the spending by federal contractors who are not getting backpay)."
"Some but not all of the economic effects will bounce back — federal workers will make their missed mortgage/car payments, but they're not going to go out to eat 10 times this week to make up for the times they didn't go out last week."
Of note: Economists polled by Reuters estimate the shutdown, which started on Dec. 22, actually knocked 0.2% off of quarterly GDP growth every week, double the White House's estimate.
Go deeper: Stocks are bouncing back, but analysts are still spooked
Go deeper