U.S.-China trade talks to heat back up this week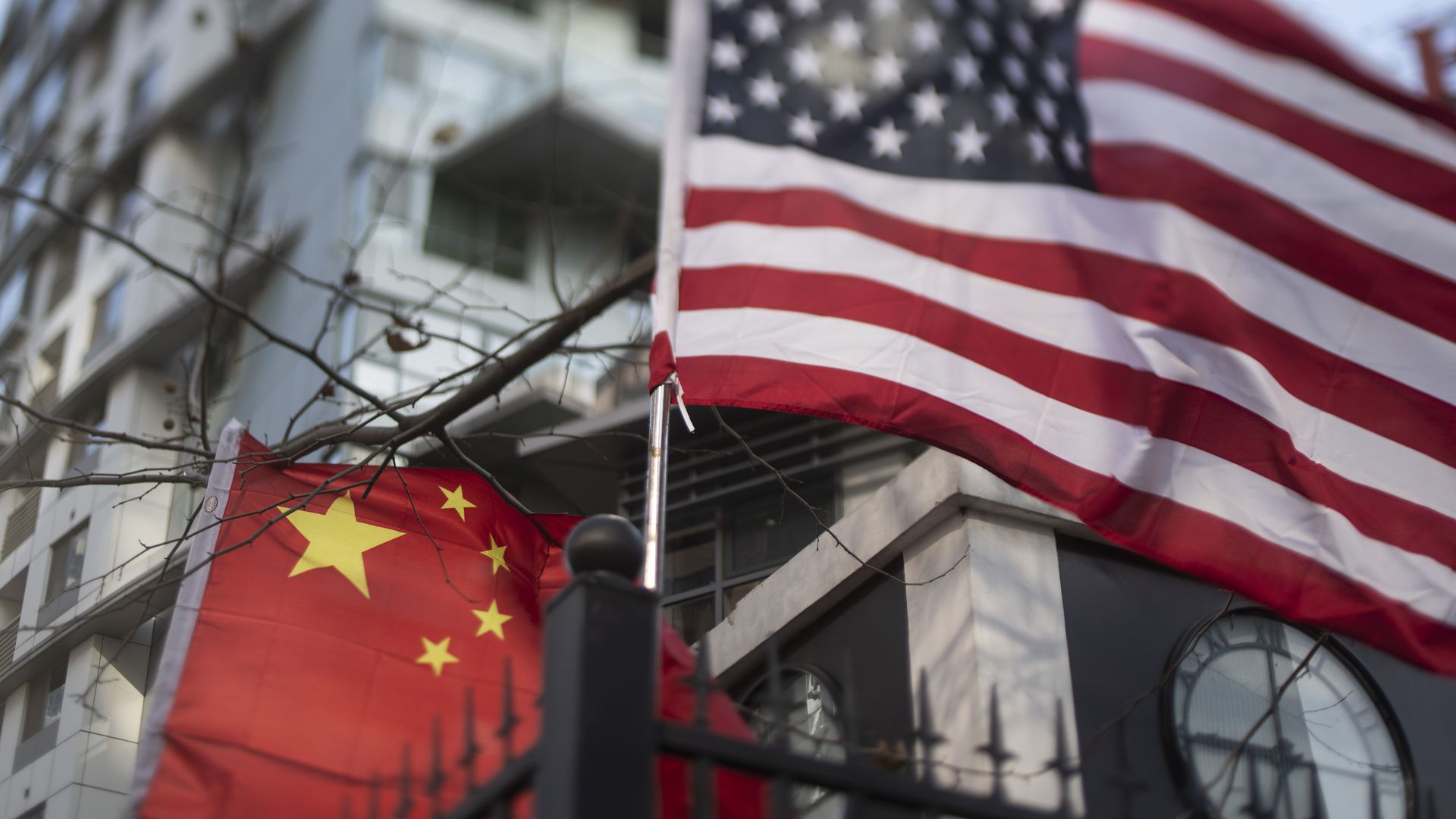 In the wake of George Soros' broadside against China in Davos, expect to hear much more about China this week.
What to watch: The U.S. and China will hold another round of trade talks on Wednesday — this time in Washington. Vice Premier Liu He "may be bringing an offer of more significant structural concessions," says Bill Bishop of Sinocism, but don't expect major breakthroughs.
What else to expect this week..
Caterpillar said last quarter that it was reeling from tariffs, so a lot of China watchers will be looking to its earnings tomorrow.
Apple is out with earnings on Tuesday. We already know the company had a rough quarter. Expect CEO Tim Cook to field a lot of questions from analysts about China, and none about his lunch with Brazilian President Jair Bolsonaro in Davos.
Microsoft and Amazon report earnings on Wednesday and Thursday, respectively. Also watch for reports from Facebook and Tesla, which is expected to be profitable for a second consecutive quarter.
The government is back open, but we may not get the final 2018 GDP report on Wednesday. The release may be postponed if there's a big backlog of prep work for the Bureau of Economic Analysis employees who were furloughed.
The Fed concludes its two-day policy meeting on Wednesday. No rate hike is expected.
One report that's coming for sure is the first jobs report of 2019, which will be released on Friday at 8:30 am. Economists estimate that 160,000 jobs were added in January. The unemployment rate is less predictable, as a lot of government workers will have been counted as unemployed for the reference week of Jan. 6–12.
Brexit is still an omnishambles. Reuters has an excellent guide to the various amendments you can expect this week, and which ones have a chance of passing.
TL;DR: Don't be surprised if the government loses control of parliament, allowing MPs to draft and vote on their own Brexit policies.
Go deeper: Chinese vice premier heads to D.C. for next round of trade talks
Go deeper