Trump cites misleading Texas statistics in voter fraud claim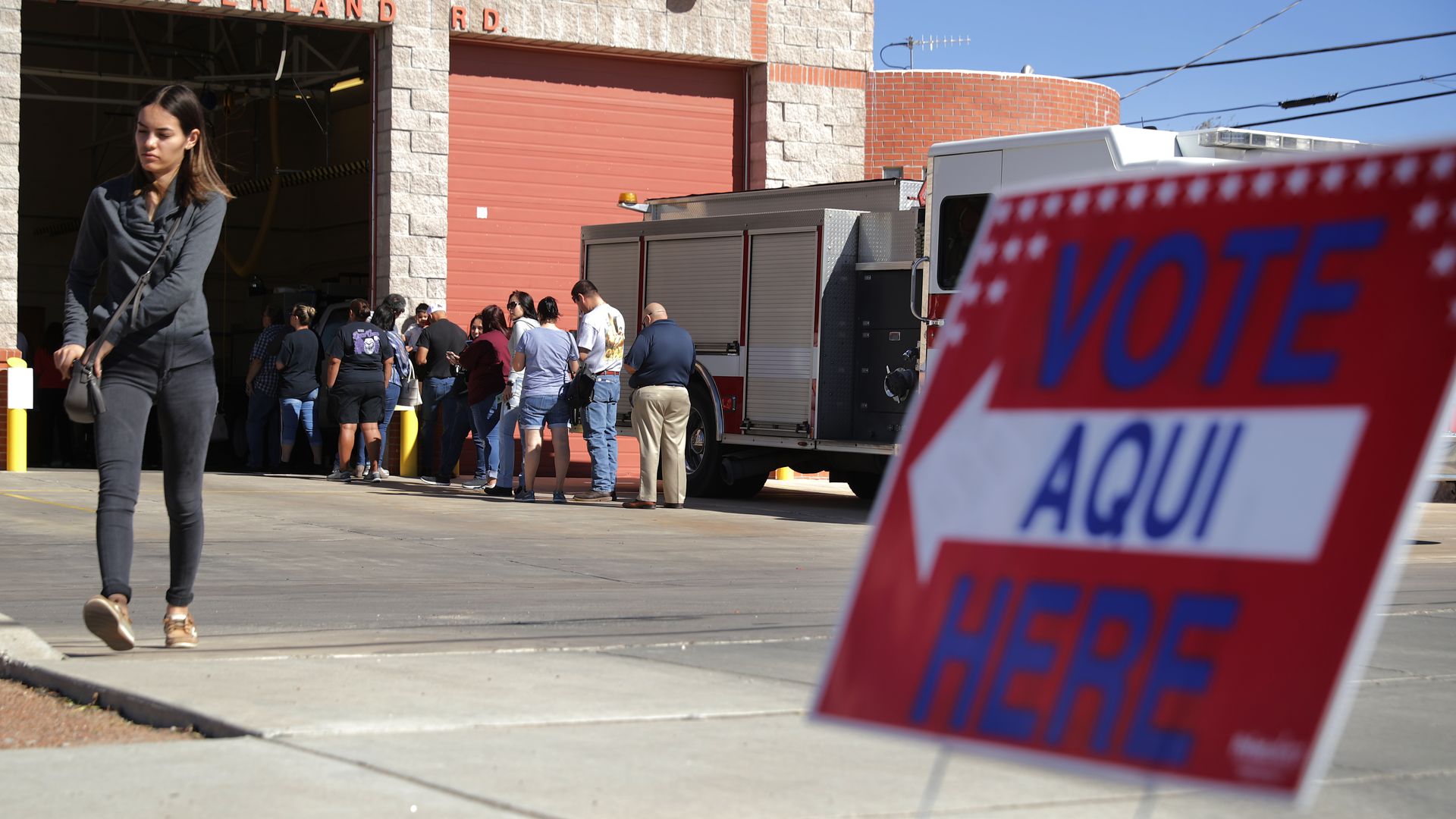 President Trump cited misleading statistics from Texas in a Sunday morning tweet to claim that voter fraud around the country is out of control.
"58,000 non-citizens voted in Texas, with 95,000 non-citizens registered to vote. These numbers are just the tip of the iceberg. All over the country, especially in California, voter fraud is rampant. Must be stopped. Strong voter ID! @foxandfriends."
Reality check: The Texas secretary of state compiled a list last week of 95,000 registered voters — 58,000 of whom voted in an election between 1996 and 2018 — that provided some documentation indicating they were not a citizen when obtaining an ID and advised counties around the state to check the citizenship status of these individuals, per the Texas Tribune. The Tribune notes that the state specifically flagged the names as "WEAK" matches and noted that they "could have become naturalized citizens" over the 22-year period.
Go deeper