The world order is being redefined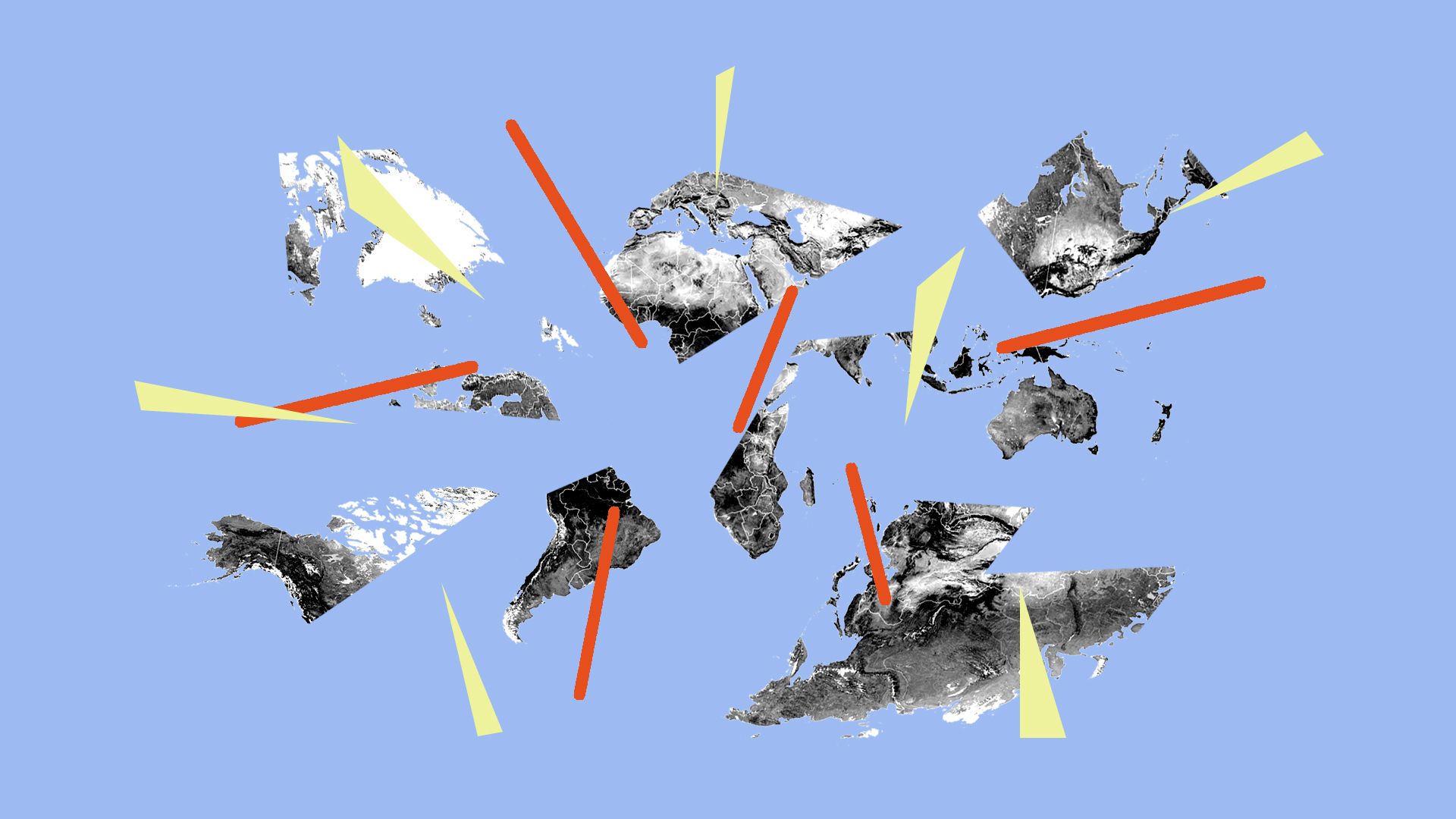 DAVOS, Switzerland — By the end of the week-long annual gathering of the world's elite here, the procession of leaders had given an inkling of the world order to come.
The big picture: "We may have to get used to a more modest definition of 'liberal world order,'" Columbia University economic historian Adam Tooze told Axios. That likely means removing liberal politics as a requirement to join the club.
What they're saying:
German Chancellor Angela Merkel said the "global architecture will only work if we are willing to compromise," accept a changing balance of power, and assuage "those who harbor doubts about the international system."
Secretary of State Mike Pompeo, representing the U.S. via video link, argued that the "disruption is a positive development." International institutions can never "stand up for a people as well as their own leaders can," he said, and will only endure if pulled into this century.
It fell to Vice President Wang Qishan of China, the main threat to the liberal order and core to shaping whatever replaces it, to argue for an ambitious global system — on Beijing's terms.
What's next: There will still be rules the major players can agree to. "You could have a liberal trading system with a majority of authoritarian regimes," Tooze said.
But at this stage, the divided West is "not really in a position to go around postulating orders," he said, and even if it were, "China is simply not going to go along with it."
Counterpoint: We spoke to other experts who said that ceding space to China is exactly the wrong approach, and that the West has to go further to assert itself.
The bottom line: No one we met told us the world order will survive in its current form.
Go deeper: Read the full Davos Special Report
Go deeper