Time is running out for the U.S. and China to resolve the trade war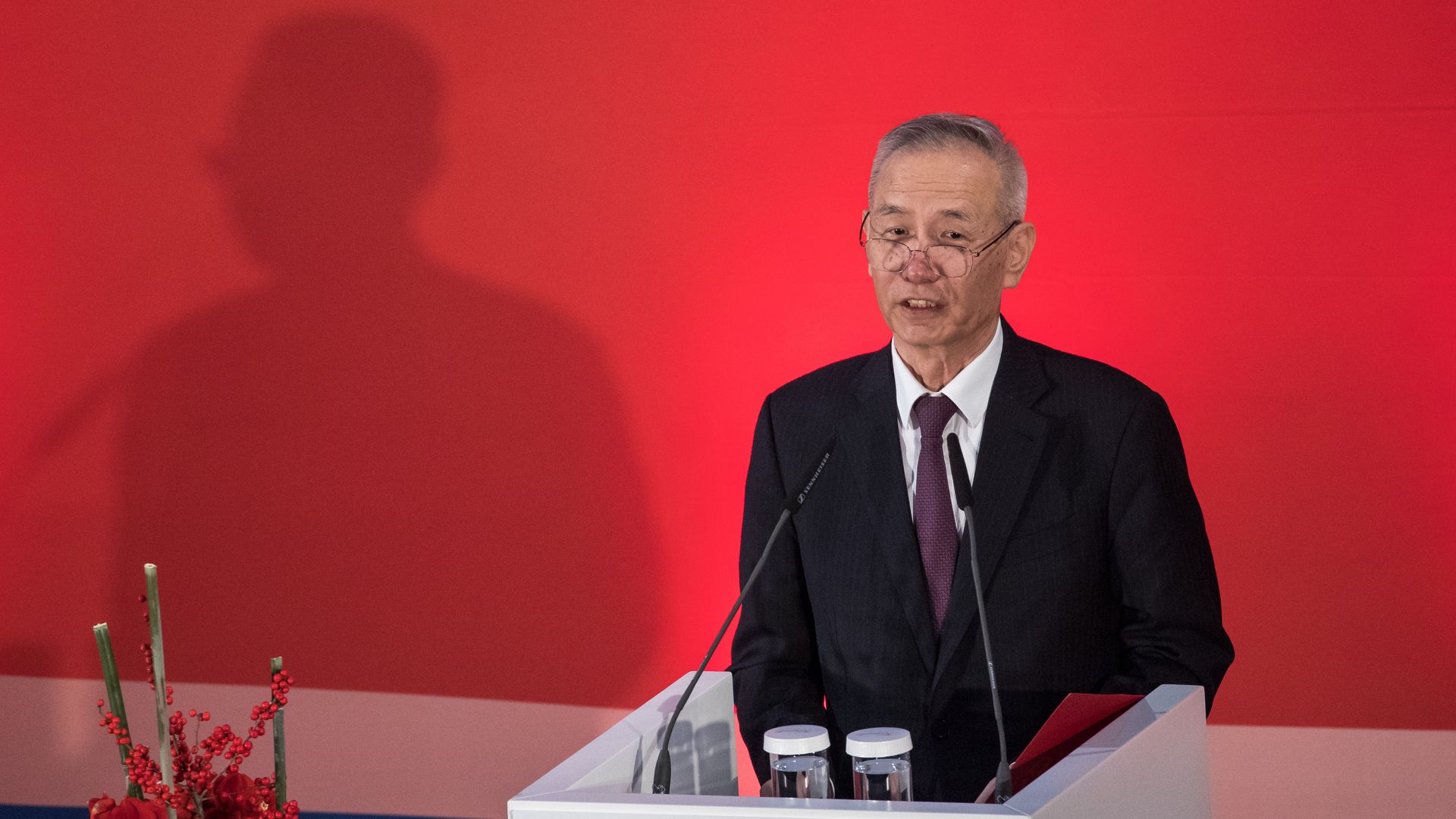 In the wake of failed talks between U.S. and Chinese trade officials in Beijing 2 weeks ago, the U.S.–China trade relationship continues to founder on uncertainty. The present impasse, which led to the cancellation of this week's preparatory talks in Washington, seems to be over forced technology transfer and structural reform in the Chinese economy.
Why it matters: Absent a way forward in these two areas, a successful outcome is unlikely to result from the meetings still planned for later this month. With time running out before the March 1 expiration date for the tariff ceasefire, the Chinese economy hovers on the verge of full contraction, and U.S. businesses endure increased costs of stalled negotiations, stoking fears of a U.S. recession.
The importance of establishing a long-term bilateral agreement between China and the U.S. is difficult to overstate under such circumstances.
The risks for energy trade are particularly great. As trade conflict with China increased, Chinese energy imports from the U.S. fell to nearly zero at the end of 2018, which affected the U.S. tanker shipping industry and oil producers. Even if the trade war threat diminishes, it will be difficult to recoup lost market share in the face of competition from Russia and elsewhere.
By escalating the tit-for-tat trade war, President Trump has worked against America's energy interests, leaving domestic energy firms to struggle with a glut of oil and gas at home.
What to watch: A high-level meeting between Chinese Vice Premier Liu He, U.S. Trade Representative Robert Lighthizer, and Treasury Secretary Steven Mnuchin has been scheduled for Jan. 30–31. These talks are critical to avoiding the imposition of additional U.S. tariffs on March 1.
The bottom line: As the Trump administration looks ahead to the high-level negotiations, its team will need to focus on advancing a new bilateral agreement. Settling this bilateral trade dispute would also enhance the Trump administration's policy of energy dominance and benefit U.S. oil and gas producers that need the Chinese market to absorb excess domestic energy production.
Richard D. Kauzlarich is a former U.S. ambassador and the co-director of the Center for Energy Science and Policy at George Mason University.
Go deeper