Roger Stone arrested after indictment in Mueller probe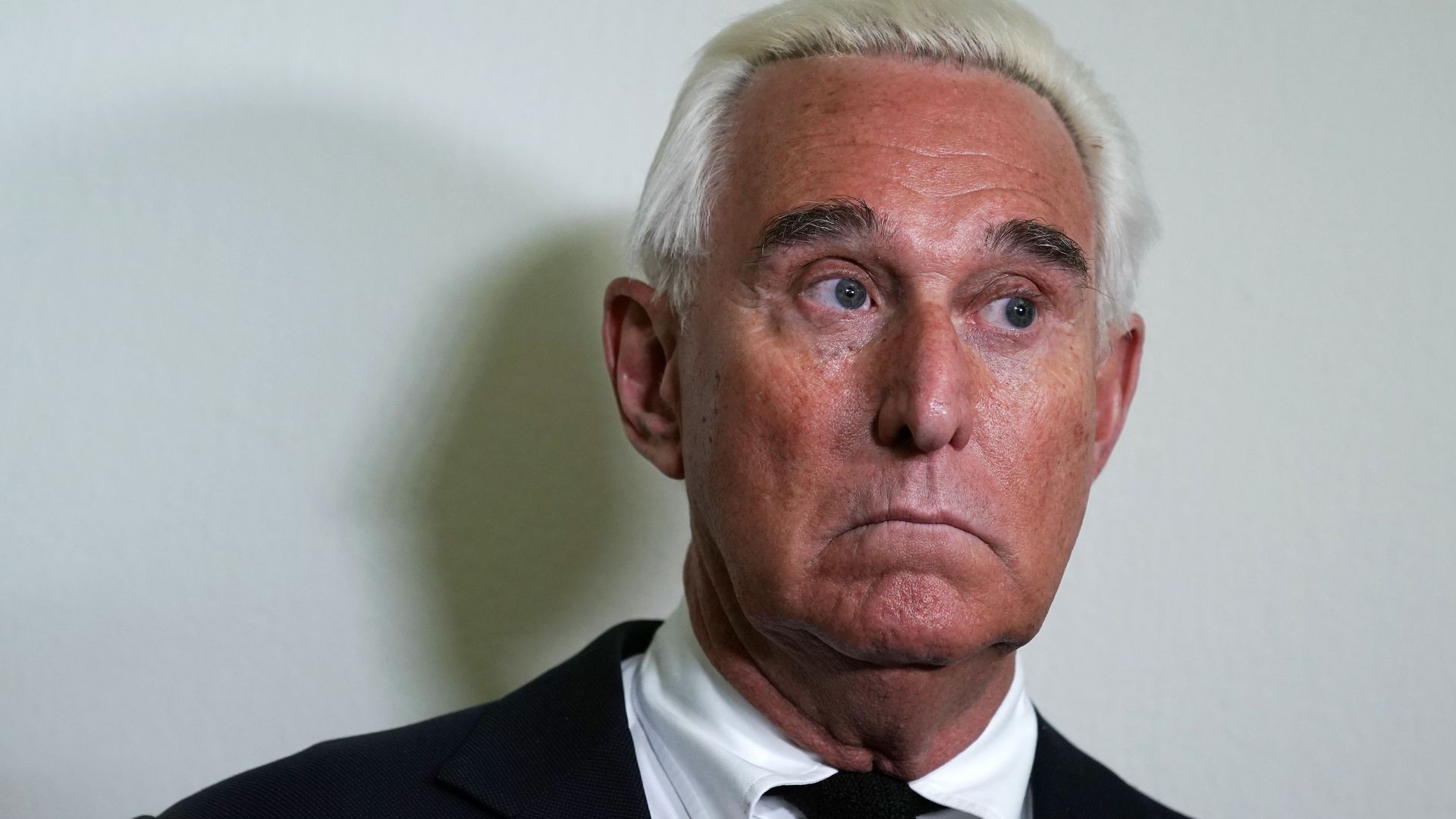 Former Trump campaign adviser Roger Stone was arrested in Fort Lauderdale, Fla. early Friday morning, following an indictment in D.C. charging he lied about communications with the Trump campaign about hacked emails possessed by WikiLeaks, according to special counsel Robert Mueller's office.
The details: Stone has said himself he expected to be indicted by Mueller. He is facing seven counts, including obstruction of an official proceeding, making false statements and witness tampering. He will make an appearance at 11 am Friday before U.S. Magistrate Judge Lurana Snow at the federal courthouse in Fort Lauderdale.
Why it matters: Former CIA director John Brennan said on MSNBC's "Morning Joe" that the indictment shows "an extensive effort to influence the election" that "may have gone to the very top of the Trump campaign."
The question now, Brennan said, is whether that crossed "the threshold from collusion to criminal conspiracy."
Read the indictment, below:
Go deeper