The rise of the 99% voter: Eat the rich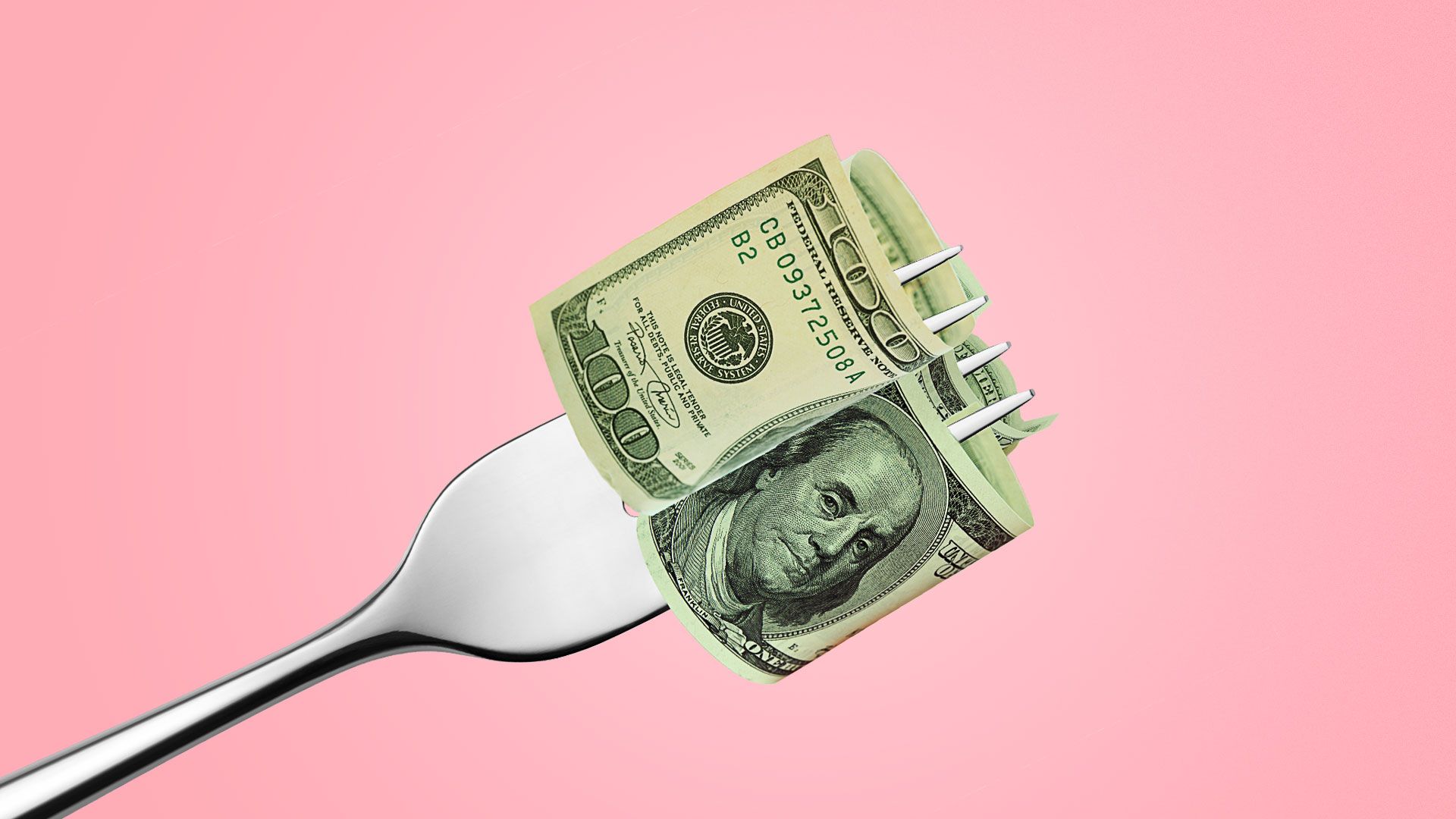 The "wealth tax" reportedly being considered by Sen. Elizabeth Warren (D-Mass.) reflects the fact that income inequality has become an early battleground of the 2020 campaign.
Why it matters: This is new in American politics, pushed by rising awareness of — and efforts to weaponize — the top 1%. At the same time, the left has more of a platform than ever, with liberal ideas dominating the primary so far, and Democrats in control of the House.
Driving the news: The Washington Post, citing an economist advising Warren, reports that she will propose a new annual "wealth tax" on Americans with more than $50 million in assets:
"Emmanuel Saez and Gabriel Zucman, two left-leaning economists at the University of California, Berkeley, have been advising Warren on a proposal to levy a 2 percent wealth tax on Americans with assets above $50 million, as well as a 3 percent wealth tax on those who have more than $1 billion."
The backdrop: The economy is technically as strong today as it has been in years, particularly the labor market.
But that's perhaps the problem: Many people see all these good numbers and wonder why they're still struggling so much economically, and what will happen when things turn south: "If this is the best case scenario ... uh-oh!"
So this is a way for Democrats to harness economic anxiety, as Trump did on the other side in 2016.
Be smart: 2020 could be the first presidential campaign in our lifetimes in which "the rich" genuinely have something to fear from one of the final candidates. 
Go deeper