The view from Davos: A post-liberal world order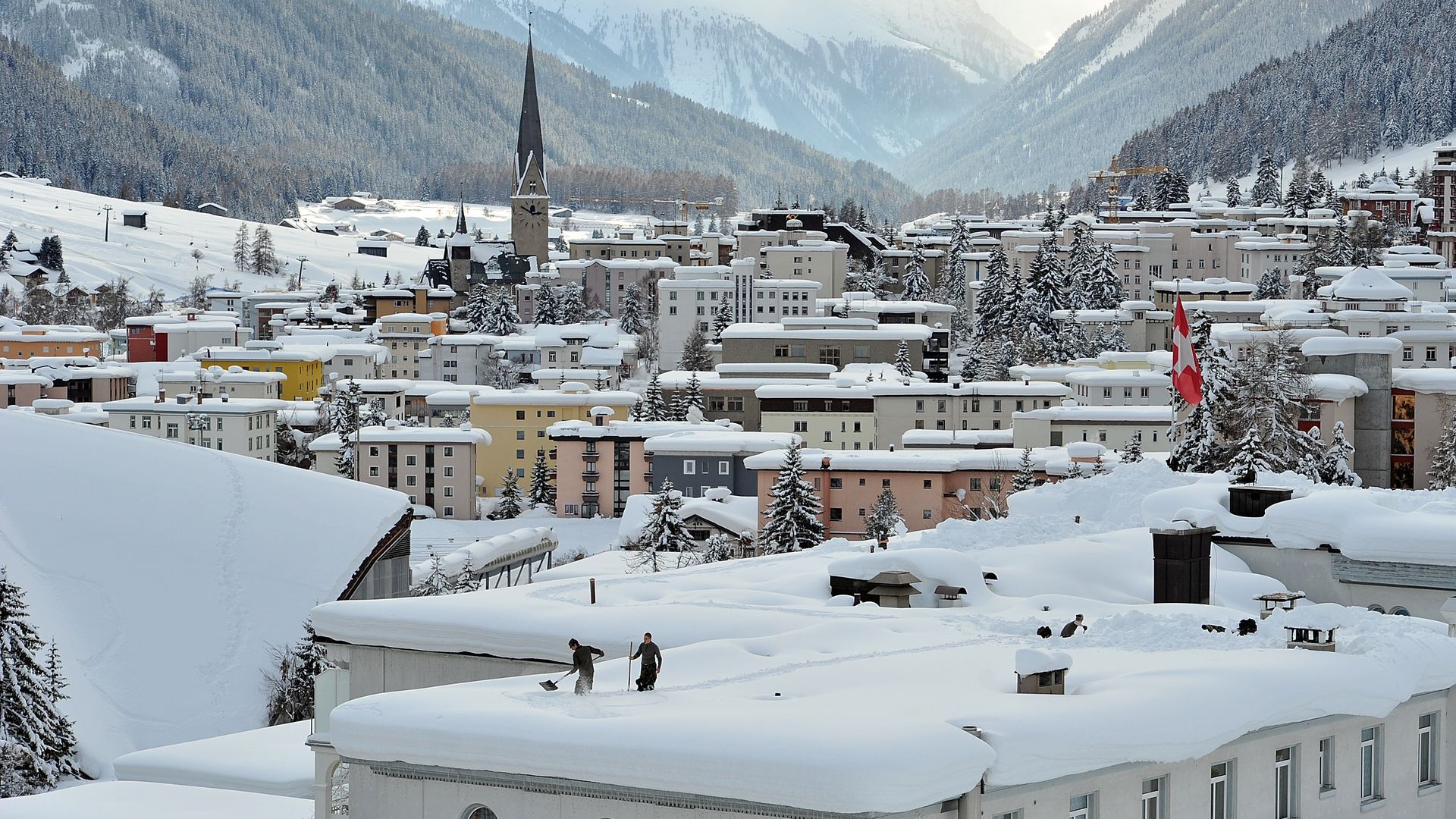 DAVOS, Switzerland — At this bastion of multilateralism, a procession of world leaders has acknowledged existential threats to the global order.
Between the lines: Adam Tooze, a professor of history at Columbia University, told Axios: "We may have to get used to a more modest definition of liberal world order." That likely means removing liberal politics from the equation and being less exclusive about who's invited to the club.
German Chancellor Angela Merkel took a step in that direction, saying the "global architecture will only work if we are willing to compromise."
Vice President Wang Qishan of China, which clearly poses an existential threat to the liberal order, said Beijing was determined to uphold the global system — on its own terms.
What's next: Tooze contends that a weakened, divided West is "not really in a position to go around postulating orders," and even if it were (perhaps with a defender of multilateralism in the White House), "China is simply not going to go along with it."
Counterpoint: We spoke to other experts here who said simply ceding space to China is exactly the wrong approach. We didn't hear from anyone, though, who said the world order would survive in its current form.
Watch out for our special report from Davos, coming this Saturday. Sign up for Axios AM to get it in your inbox.
Go deeper