China at Davos, and in Africa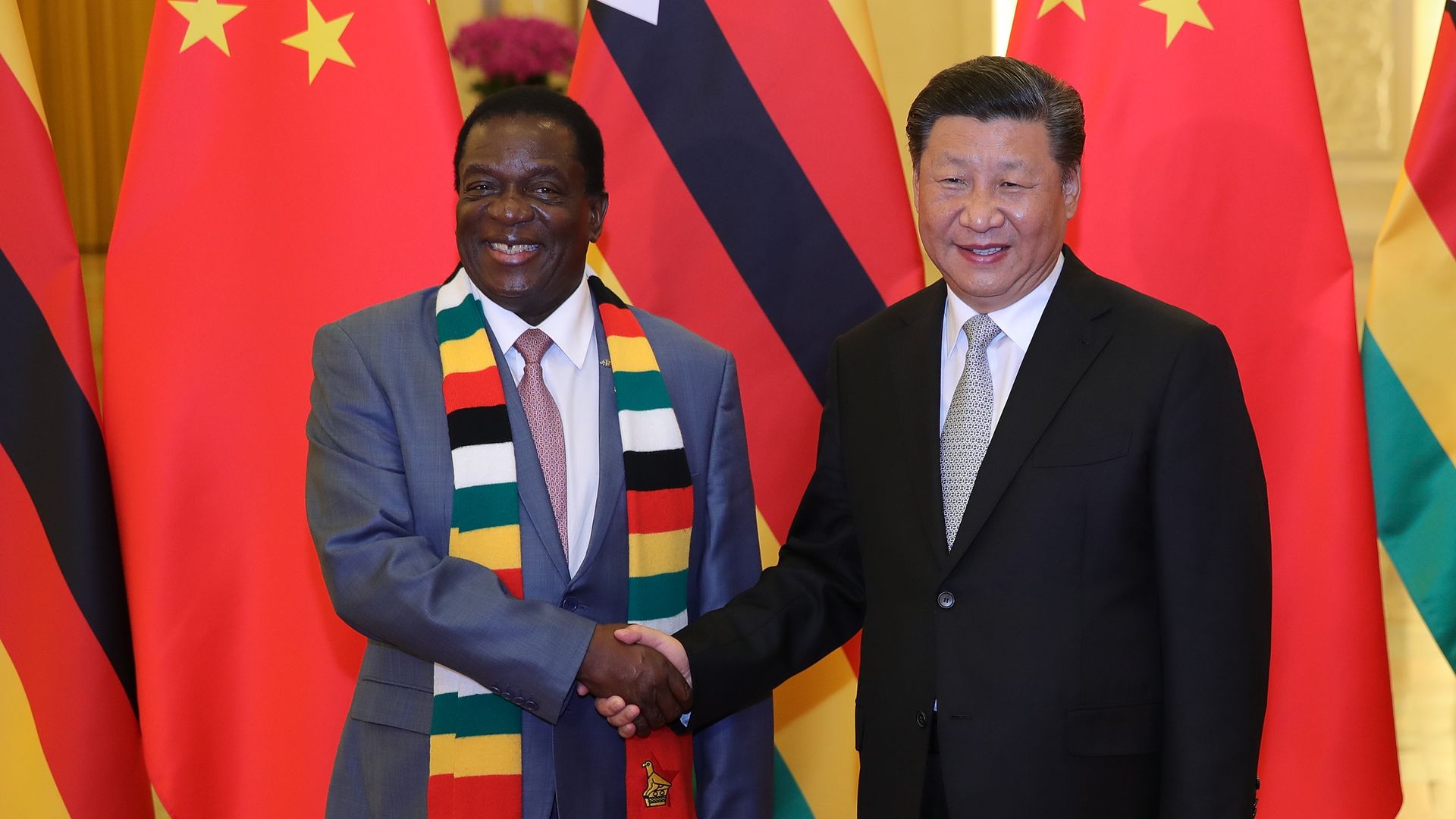 DAVOS, Switzerland — The question of whether China is a partner or a predator hung over the World Economic Forum this year.
One Davos veteran told Axios the Chinese participants were the "rockstars" of this year's forum. "Every panel has one or two Chinese people, speaking perfect English. They used to linger in the back. Now they are setting the agenda," she said.
Another said attendees tend to be sympathetic to China, both for economic reasons and "because they don't understand the Chinese model" and desire for influence around the world.
Both asked not to be named because they weren't representing the views of their companies.
The big picture: With all that in mind, three fresh perspectives on what we should make of China's investments around the world, particularly in Africa:
1. Chin Okeke, a Nigerian-born, Mandarin-speaking entrepreneur, said at a panel on the Davos sidelines: "If China is a welcome alternative to what we've had before, and if what China is offering is more attractive, then other players have to step up."
On Chinese "debt traps," he said: "As much as we point at China ... as a Nigerian I'd rather look inward, and look at the corruption of African leaders" who are making these deals.
2. Lina Benabdallah, a professor at Wake Forest University, writes in Foreign Policy that if President Trump really wants to counter China's influence in Africa, the U.S. "needs to recognize how China's influence actually works."
"Chinese presidents and premiers make a point of making official trips to Africa as soon as possible after taking office. ... Every year, the Chinese government sponsors thousands of exchange visits, short-term trainings, and scholarships for civil servants, young entrepreneurs, and high-ranking military officers."
3. Jonathan Hillman of the Center for Strategic and International Studies, writes for Axios Expert Voices about a growing worry that "China is using Belt and Road for political gain."
"History is filled with examples of states using foreign infrastructure to access territory, harvest resources, shape government policy, dominate technology, and undercut their competitors. In many ways, China is merely updating the playbook used by Western powers during the 19th and 20th centuries to expand its influence."
Go deeper: Trump's new Africa strategy aims to counter China, Russia
Go deeper