China's Xi Jinping prepares for year of economic and political risk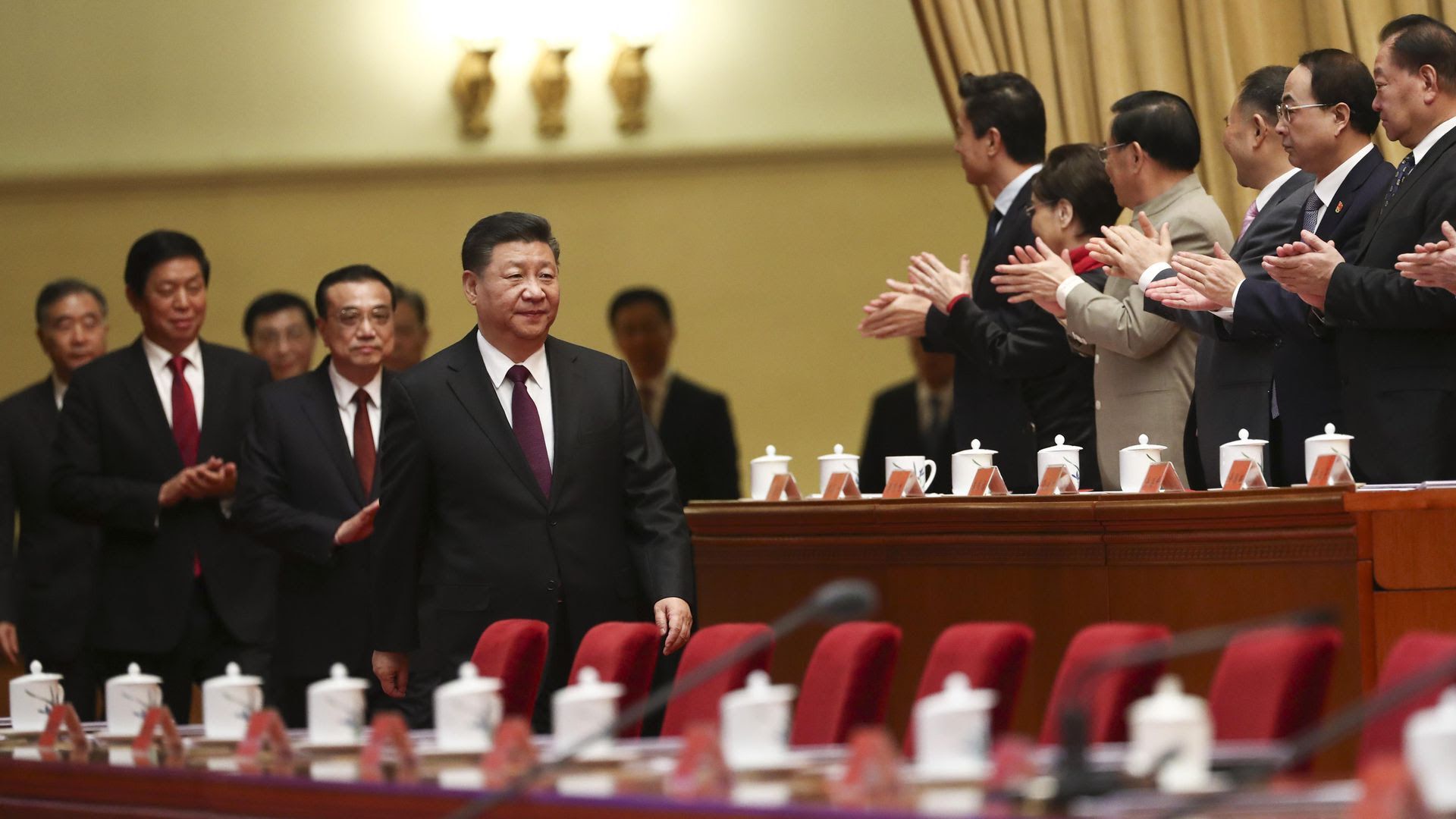 There has been a lot of speculation that a big political meeting would happen this week in China, but rather than the Fourth Plenum it could be a meeting of provincial and ministerial-level officials similar to the one held the summer of 2017 before the 18th Party Congress.
What's happening: Sure enough, Chinese President Xi Jinping convened a seminar of provincial and ministerial-level officials on "preventing and defusing major risks to ensure sustained and healthy economic development and social stability."
Per Xinhua...
In his speech, Xi analyzed and raised specific requirements on the prevention and defusion of major risks in areas including politics, ideology, economy, science and technology, society, the external environment and Party building.
Quick take: Xi is telling the party that it should prepare for heightened risks across every dimension. The seminar lasted 4 days, a duration that is a clear sign of the intensity of concerns.
Why it matters: Xi's ability to convene and chair this meeting should be seen a sign of his strength in the party, not weakness. He is laying the groundwork for even more ideological tightening and enhanced social control in the face of the economic issues and the many sensitive anniversaries in 2019.
These include the 100th of the May Fourth Movement, the 30th of the Tiananmen Square crackdown, and the 70th of the founding of the PRC.
The bottom line: The Year of the Pig looks like it may be an especially nasty, brutish year in China.
Go deeper: Samantha Hoffman writes in Foreign Policy:
"The party leadership uses anxiety to shore up loyalty within the party and to convince Chinese society of its need for the party's protection. Anxiety is a tool. Whether it is real or manufactured, or for the party's internal consumption or the public's, is almost irrelevant. There must always be an enemy to create anxiety."
Go deeper