On the road to self-driving cars, experience matters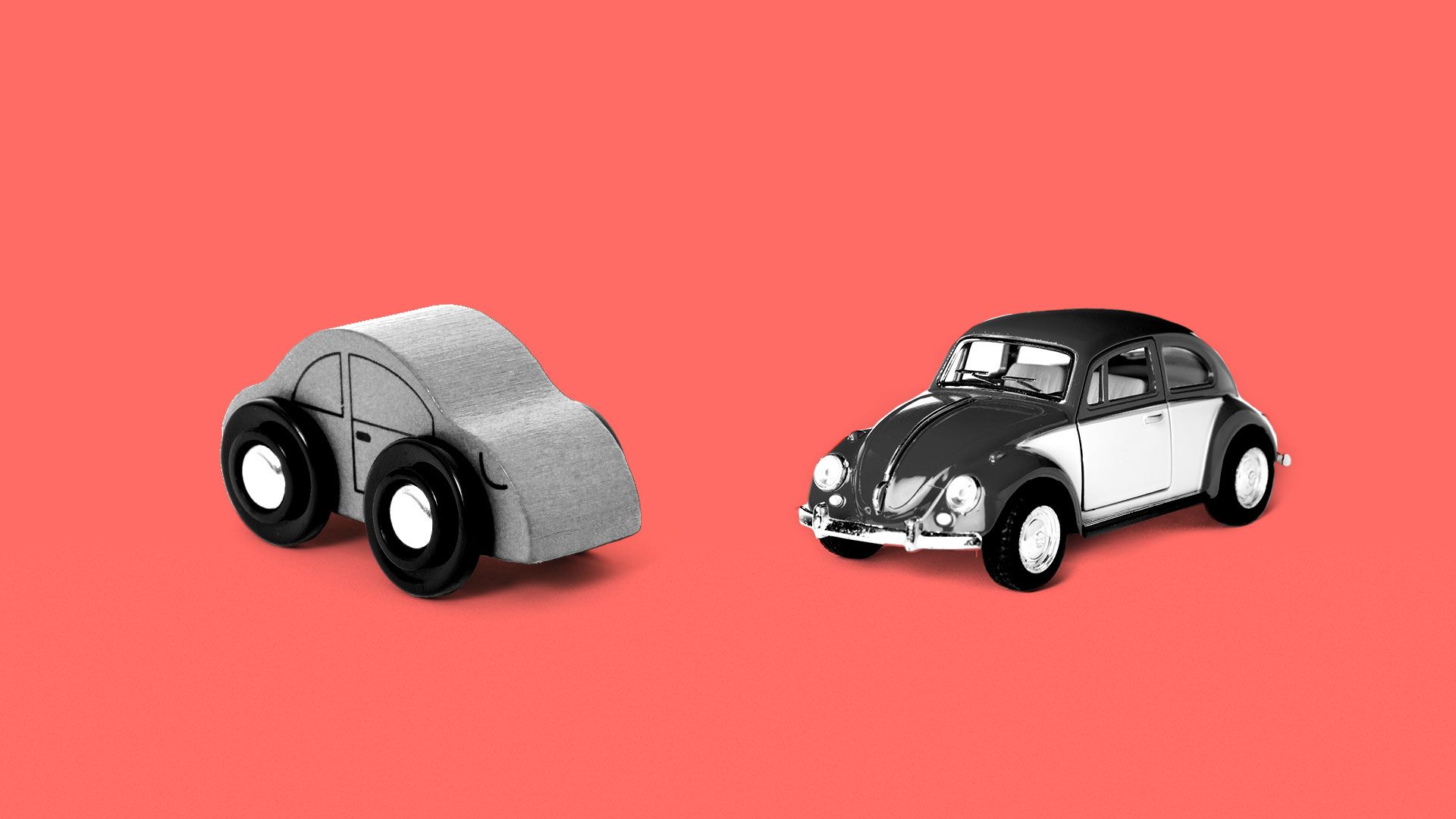 The field is wide open for autonomous vehicle developers, making it hard to predict winners and losers. But look closely: the ones inching toward commercialization are quietly putting important building blocks in place.
Why it matters: There are many brilliant teams working on driverless car technology. But enabling a robot vehicle to drive from Point A to Point B is just the start—commercializing AVs will take a lot more work. To scale up, companies need the right leaders and experienced partners.
What's happening: Smart players are forging new relationships with companies that can help them progress toward commercialization.
Waymo this week tapped Magna, a big Canadian auto supplier, to integrate its self-driving system into thousands of Chrysler and Jaguar vehicles at a planned factory in Michigan.
Velodyne, a leader in lidar sensors, just licensed its technology to Veoneer, another experienced auto supplier, to deliver a new automotive grade lidar system for an unnamed carmaker.
Be smart: These partnerships are the real deal, proof that they are getting closer to bringing automated vehicles to market. And while a lot of aspiring tech companies announce impressive partnerships, most are just deals to test their wares in the field. Let's see if they can turn a handful of development units into large-scale production contracts.
The lab is different from the road, and there is real work involved to make sure new technologies are "automotive grade."
Fragile sensors can work great in the lab. But like every component in a car, they need to be rigorously tested for durability, safety and quality under a variety of conditions, including extreme vibration, temperature and humidity levels.
They also need to be carefully integrated into the vehicle to ensure safety and security, so expertise is important.
Some AV companies are also hiring new leaders with operational experience to take their business to the next level.
The bottom line: As hard as it is to design the perfect self-driving car, it's clear that other factors will determine which companies ultimately succeed in bringing them to market.
Go deeper