Koch network reportedly plans to stay out of 2020 presidential race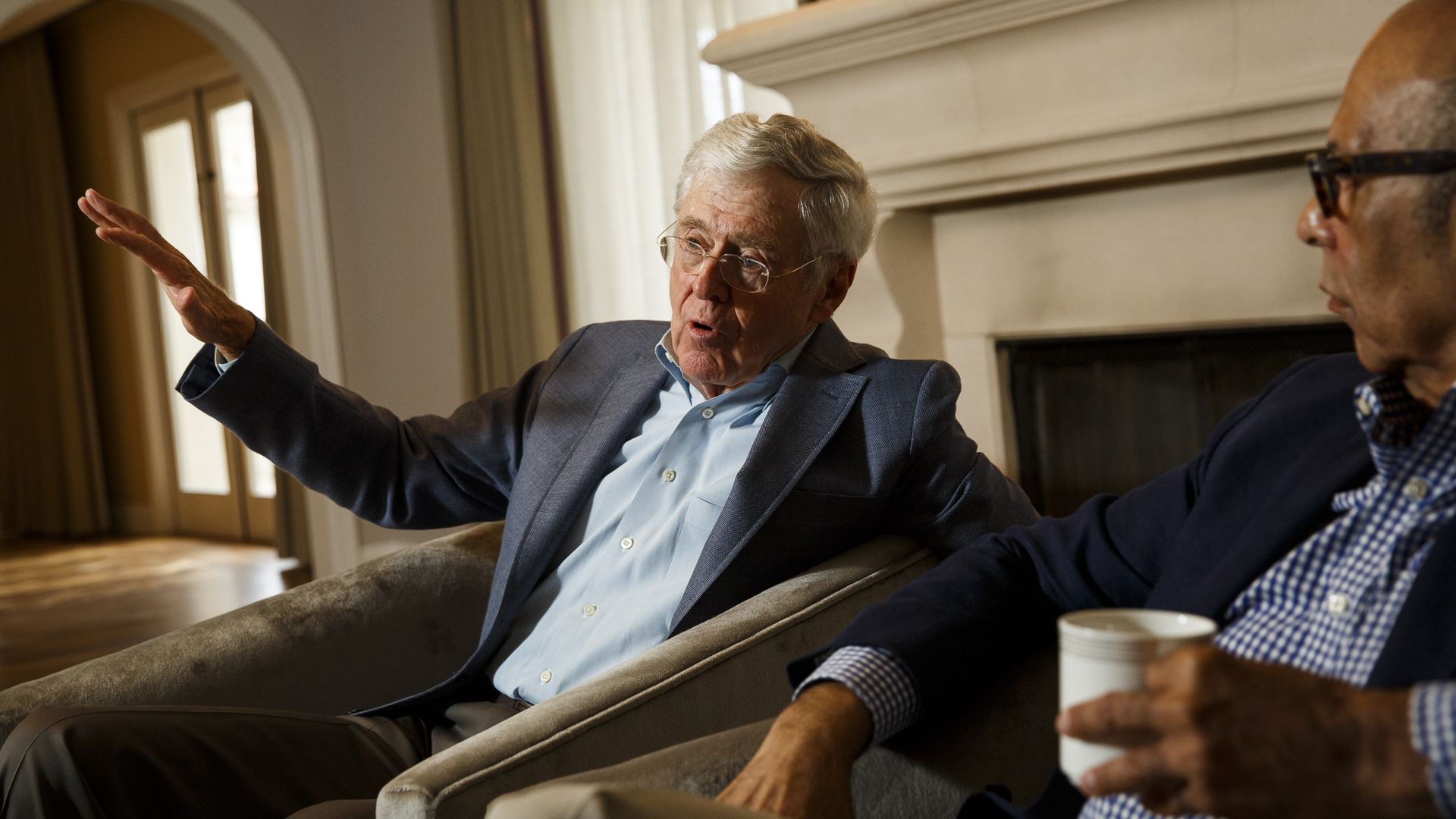 The Koch brothers' political network, a powerhouse that for years has held major influence in conservative circles, has informed donors in recent months that it will stay out of the 2020 presidential race and will not support efforts to reelect President Trump, the Washington Post reports.
Why it matters: This is yet again another rebuke to Trump by the network, which has repeatedly voiced its frustrations with some of the president's combative rhetoric and policies involving immigration and trade. Last summer, Charles Koch warned that Trump's trade war could be "disastrous" and said he would be open to supporting free market Democrats — prompting Trump to respond on Twitter by slamming the "globalist" brothers as irrelevant and "a total joke in real Republican circles."
Yes, but: The network is still expected to support candidates for the Senate and governorships like they did in 2016, when they first declined to endorse Trump.
Koch spokesman James Davis told the Post it will make a "significant investment to support policy champions in Senate, House and state races, build broad-based policy coalitions, and to launch a major new initiative to fight poverty in America."
In August, RNC Chairwoman Ronna Romney McDaniel sent a letter urging party contributors to avoid affiliating with the Koch network.
Go deeper