Jair Bolsonaro dodges questions on his sexist, homophobic history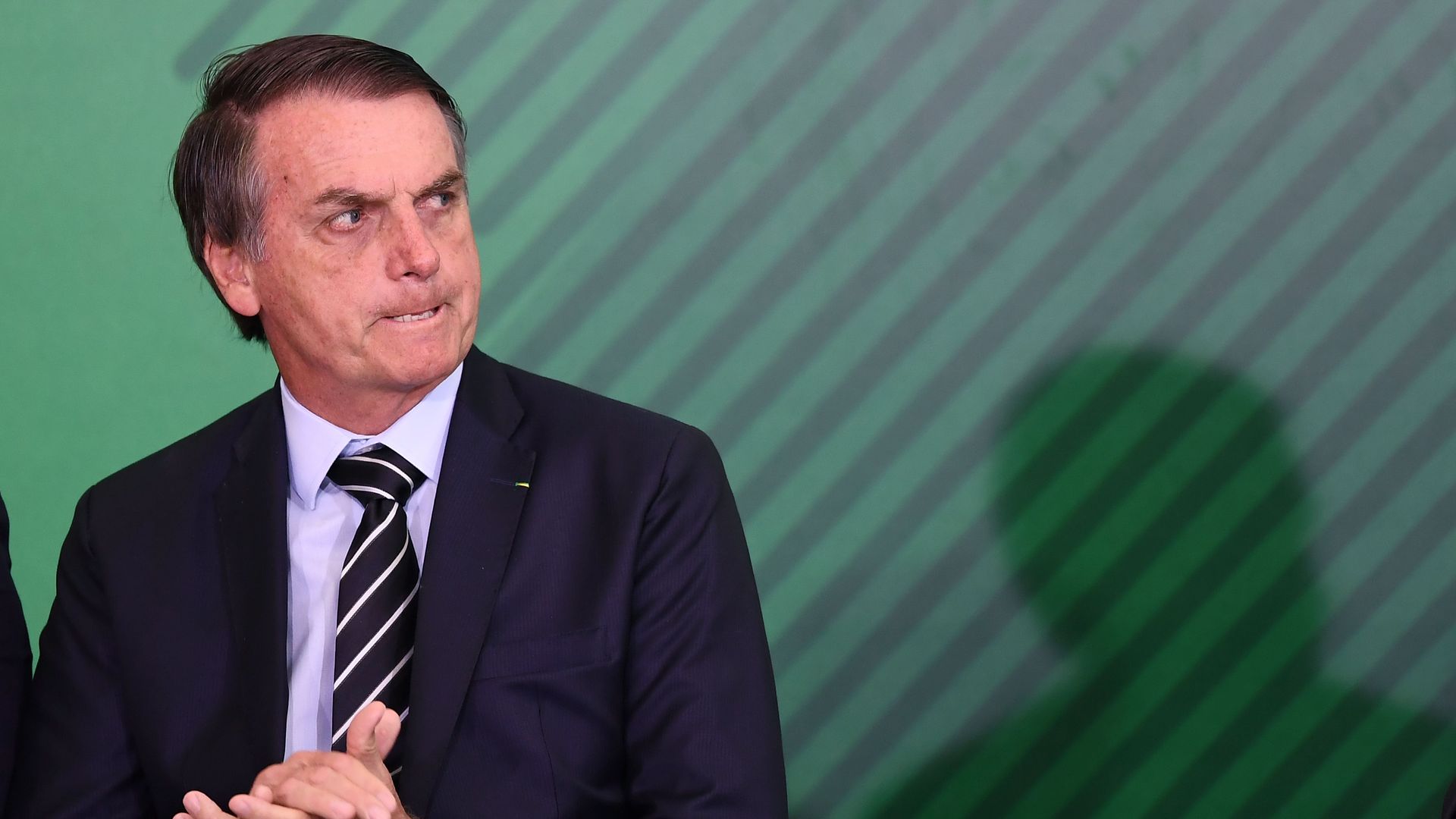 Brazilian President Jair Bolsonaro brushed off a series of questions about his history of sexist, homophobic comments in an interview with the Washington Post in Davos, Switzerland, calling them "just playful remarks" and asking how he could have won his election otherwise.
"Do you really believe in printed media? Do you really believe in it blindly? ... I'm not casting any doubt on your media. In Brazil, they're all one and the same — the newspapers."
The big picture: Bolsonaro has been called the "Trump of the Tropics" for his populist and nationalist views as well as his predilection to attack news outlets for critical coverage and occasionally spread fake news on social media to propagate controversial stances.
Go deeper: WhatsApp bans Brazilian frontrunner Bolsonaro's son amid fake news fears
Go deeper