Soros blasts China's AI ambitions as "mortal threat" to open societies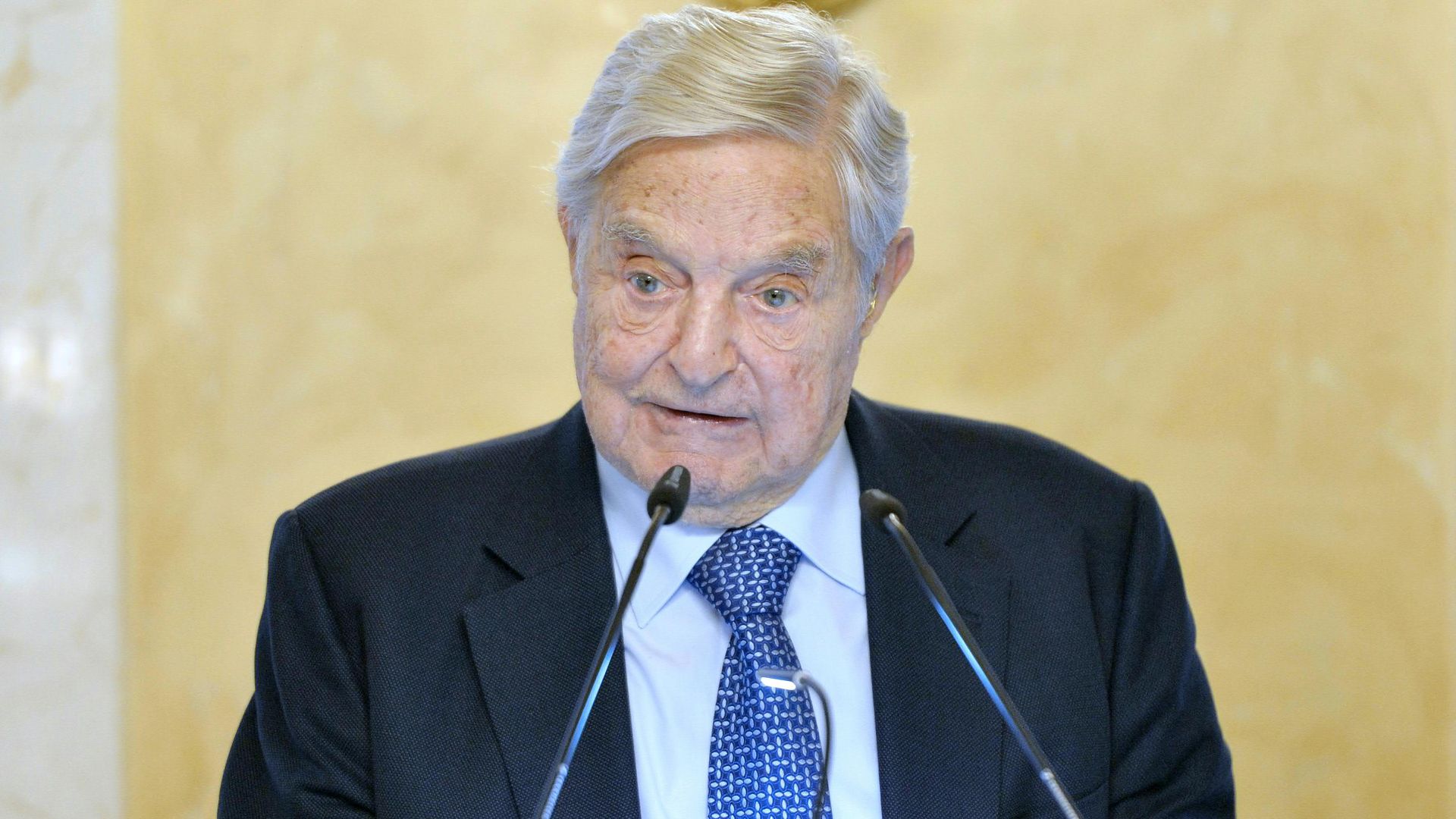 Speaking at at a private dinner at the World Economic Forum in Davos Thursday, billionaire investor George Soros labeled Chinese President Xi Jinping the world's "most dangerous opponent of open societies," calling specific attention to China's quest to become an AI superpower, BuzzFeed News reports.
"What I find particularly disturbing is the instruments of control that give an inherent advantage to authoritarian regimes over open societies."
Why it matters: As the Financial Times notes, Soros often uses his Davos appearances to warn of "dangers to the rules-based democratic world order," having called for tech platforms like Facebook and Google to be more strictly regulated at last year's speech. This year, the liberal activist singled out China as the most technologically advanced authoritarian regime in the world, criticizing its controversial state-sanctioned social credit score system as one of the ways Xi is seeking to exercise "total control" over the Chinese people.
Soros, a Democratic mega-donor and staunch critic of President Trump, also said the U.S. and China are locked in a "cold war that could soon turn into a hot one," CNBC reports. He added that their ongoing trade war is undermining "the U.S. policy objective of curbing China's abuses and excesses."
Go deeper:
Go deeper