Cory Gardner will vote to reopen government without wall funding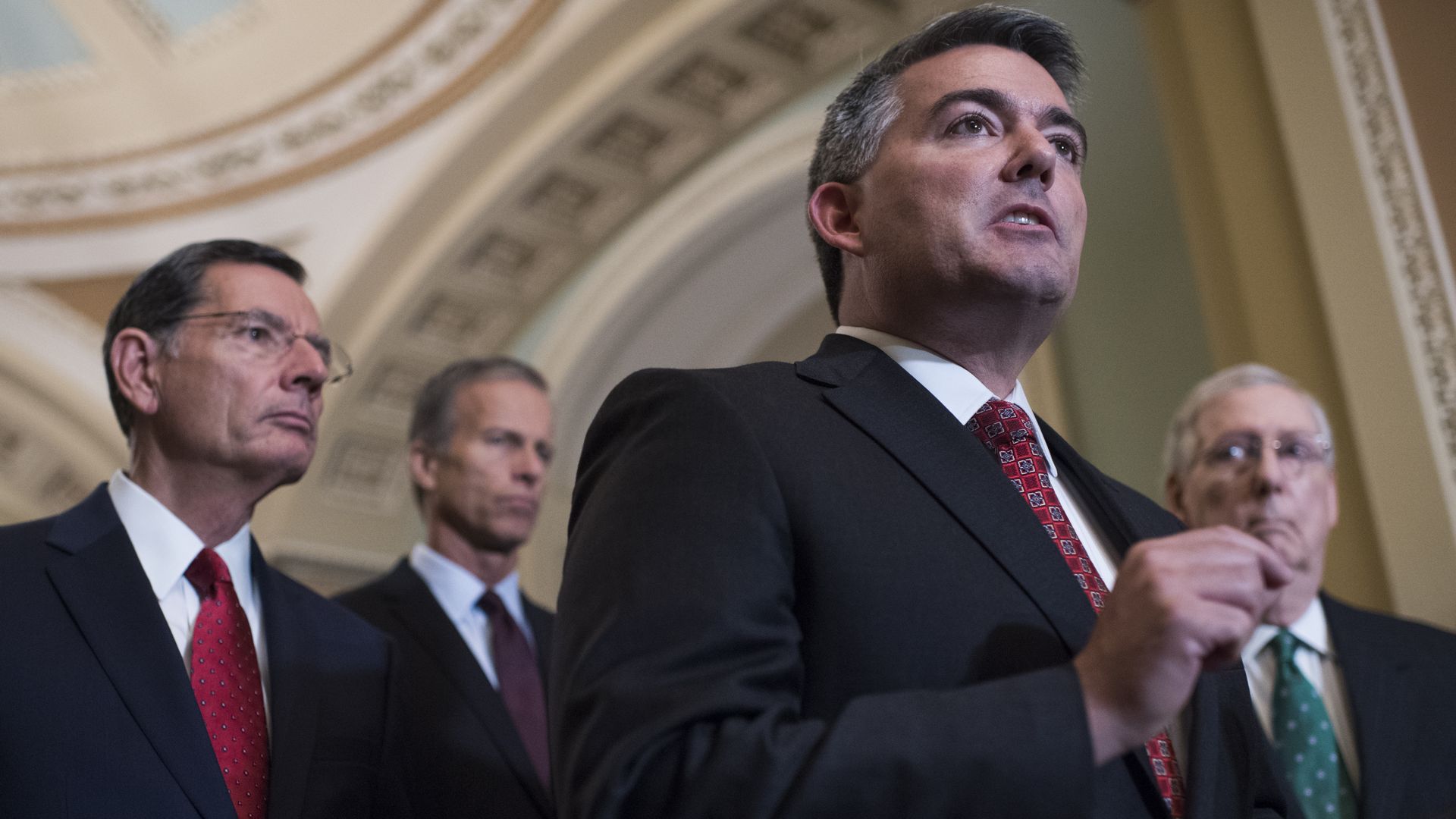 Colorado Republican Sen. Cory Gardner's spokesman told the Denver Post that he intends to vote on Thursday — the 34th day of the ongoing government shutdown — for a clean funding bill that would reopen the government without funding for President Trump's border wall.
Why it matters: Gardner, the chairman of the National Republican Senatorial Committee, is a member of Senate Republican leadership. He's expected to join Sens. Lisa Murkowski (R-Alaska) and Susan Collins (R-Maine) in backing the clean funding bill, a move they first signaled earlier this month. Gardner, like Murkowski and Collins, will also vote for a Republican-backed bill on Thursday that includes Trump's desired funding.
Go deeper: 3 Republican senators want to reopen government without a border deal
Go deeper