Chasing the elusive causes of Alzheimer's disease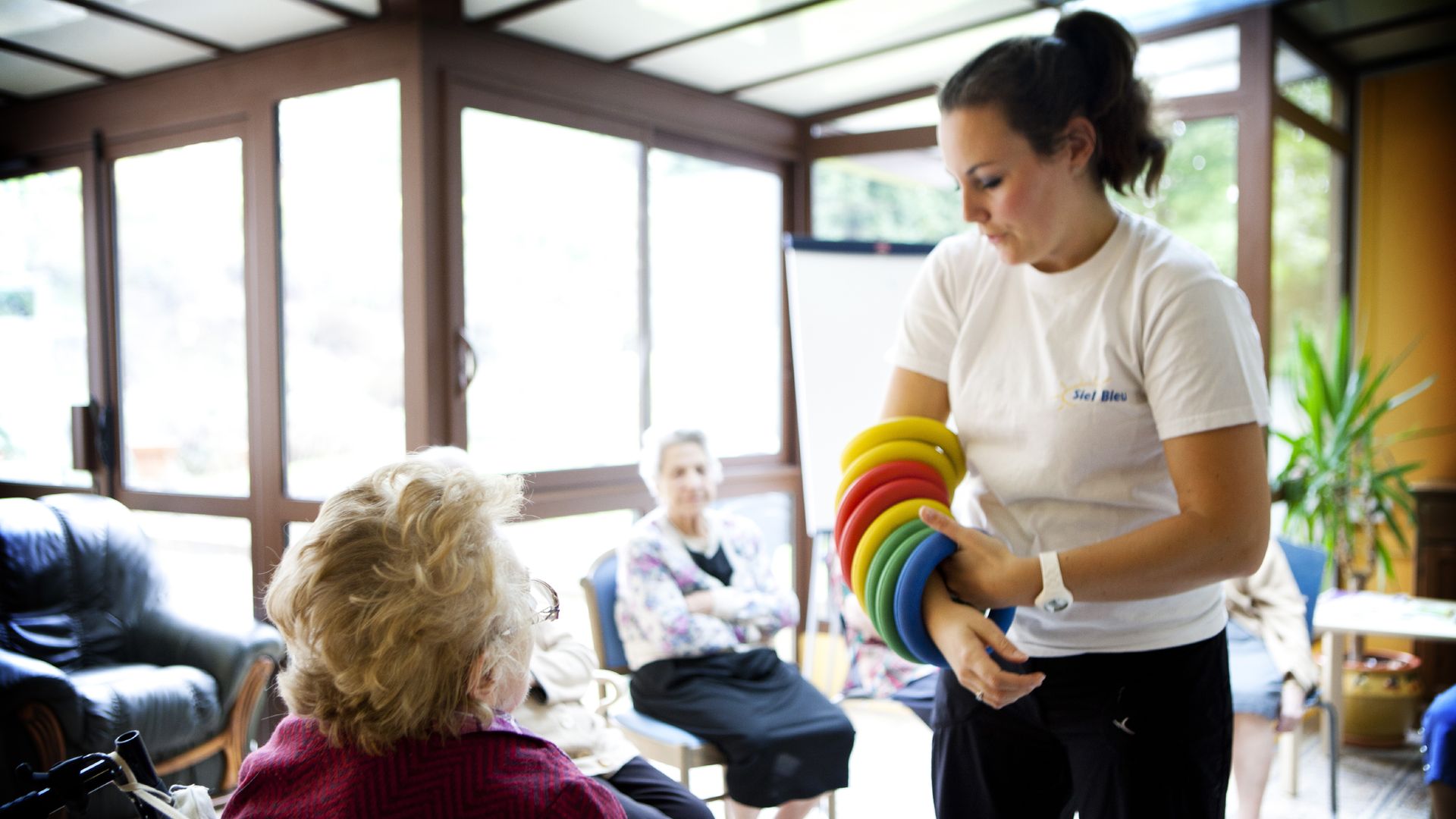 The dramatic increase in funding for Alzheimer's research in recent years is spurring hope that scientists will be able to discover the elusive biological causes of the disease.
Why it matters: A total of 5.7 million Americans currently live with Alzheimer's and, as baby boomers age, 14 million are expected to develop the illness by 2050. In response, the U.S. has dramatically stepped up funding for Alzheimer's research, from $400 million a year to over $2 billion annually, a fact that Bill Gates touted in his end-of-year blog.
"The brain really is the most complex organ of the body. We have not yet figured out the biological mechanical underpinnings of the disease... [But] we're incredibly excited about the new funding... It'll really allow us to expand the hypotheses to investigate for this disease."
— Rebecca Edelmayer, director of scientific engagement, Alzheimer's Association
.
What's new: Recent research looks at possible causal links, including...
1. Bacteria and viruses. A study out Wednesday says there could be a connection to bacteria that causes gingivitis, Porphyromonas gingivalis.
The bacteria causes toxic enzymes, called gingipains, that were found to cause dementia-like symptoms in mice and have been discovered in the brain samples of Alzheimer's patients.
But not everyone's convinced it causes Alzheimer's. Edelmayer says several studies are examining the role of bacteria and/or viruses found in the brain of patients — the problem is that larger studies are needed to see if those pathogens caused Alzheimer's, or if they entered the brain because of damage caused by the disease already.
2. Lifestyle. Researchers at Washington University School of Medicine in St. Louis announced Thursday they found sleep deprivation increases two proteins — tau and amyloid-beta, which have been linked to brain damage and dementia.
While she couldn't comment on this study, Edelmayer says there's been connections found between Alzheimer's and a failure to maintain a healthy lifestyle. This includes sleep and controlling blood pressure and blood sugar levels.
AA recently started a two-year clinical trial called U.S. Pointer, which involves over 2,000 people between the ages of 60 and 70 to examine lifestyle interventions.
"The point is that there are things we could be doing today that could lower the risk of cognitive decline," Edelmayer says.
3. Genetic mutations. There have been many genes linked to the disorder, and now there are take-home blood tests that could look for genes linked to Alzheimer's, like APOE-4.
But, Edelmayer points out there are the rare inherited genes that cause familial Alzheimer's and there are multiple genes that may indicate a greater risk for Alzheimer's, but don't necessarily mean the person will get the disease.
AA's stance is that people taking home tests for genetic markers should do so with a genetic counselor who can explain what the results really mean.
4. Inflammation. There may be a role played by inflammation of blood vessels including those in the blood-brain barrier that protects the brain.
A new study, called BEACON, expects to start clinical trials in April to look at how one type of inflammation in the brain's blood vessels may affect brain development.
They will test if the drug Dabigatran, typically used to prevent strokes, will break the cycle of inflammation.
The bottom line: Researchers are working to narrow down the still wide range of possible biological causes of this disease, with a big boost in available resources.
Go deeper:
Go deeper