Pete Buttigieg launches 2020 presidential campaign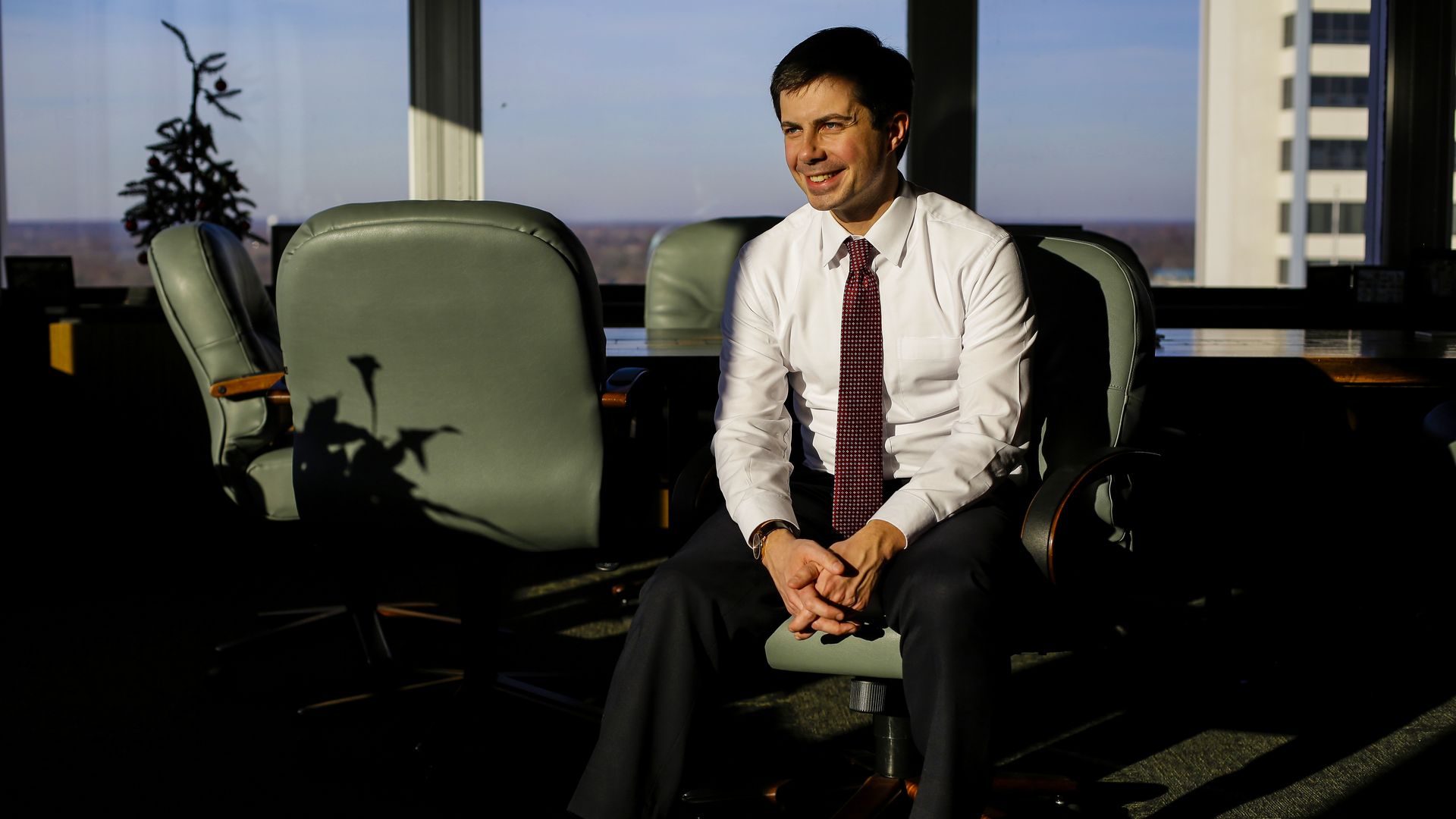 Indiana Mayor Pete Buttigieg announced his decision Wednesday to launch an exploratory committee to run for president in 2020.
The big picture: Buttigieg, a Democrat, is an Afghanistan war veteran who just turned 37. He is using his youth as a selling point for millennial voters who care about climate change, gun control and the struggles of student loan debt.
"If you're my age or younger, you were in high school when the school shootings became widespread; you're going to be dealing with climate change for most of your adult life in specific, noticeable ways. ... You're on track to be the first generation ever to make less than your parents, unless something changes; and your generation furnished most of the troops for the post-9/11 wars. It just gives you a very different relationship to political decision makers and decision making."
— Buttigieg told
The Atlantic
Go deeper