Labor Dept. says Oracle underpaid women and minorities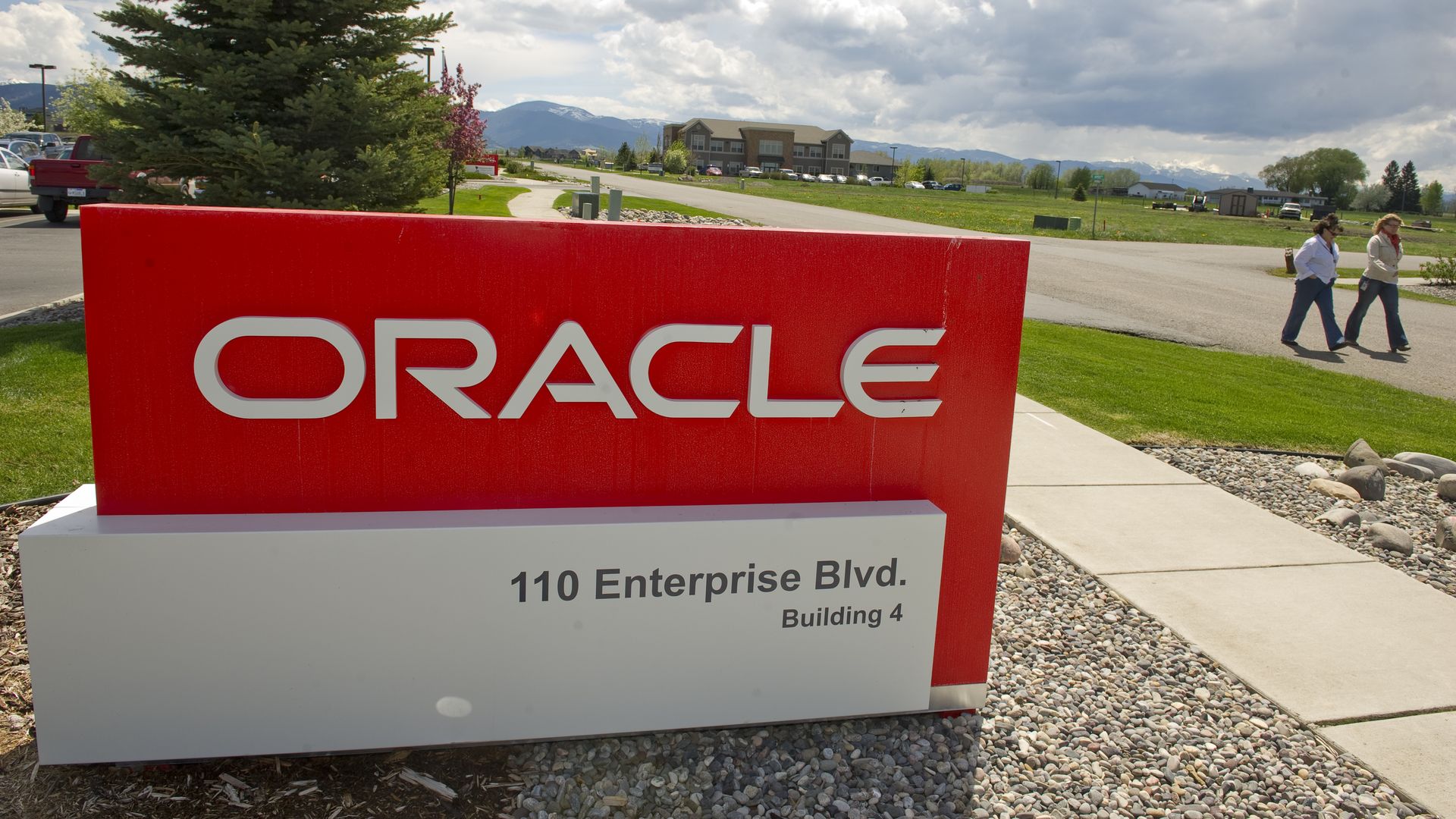 Oracle allegedly saved $401 million over four years by systematically underpaying women and minority employees, the U.S. Department of Labor said in a new document filed on Tuesday as part of a labor lawsuit against the tech giant.
The bottom line: Silicon Valley may have a reputation for meritocracy, but recent scrutiny of the big companies' significant pay gaps is a reminder that tech is not immune from management biases common in other industries.
The Labor Department charge, reported in Wired, echoes an independent analysis of Oracle pay data filed in a private lawsuit on Friday, which alleges the company underpaid women compared with male counterparts by more than $13,000.
How it works: Lawsuits such as these, as well as a similar ones filed against other big tech companies, highlight the subtle, nearly invisible tactics that can make it difficult for employees to bridge the pay gap.
As the Labor Department alleges, Oracle not only relied on prior compensation to set starting salaries, but it also tended to steer women and employees of color toward lower paid positions at the company, setting these employees on a path of underpayment for the remainder of their time at the company.
Oracle also allegedly favored job applicants from Asia with student visas who rely on the company for sponsorship, making it easier for management to keep wages down.
The agency also highlights that the pay disparity widened the longer these employees remained at the company.
"This meritless lawsuit is based on false allegations and a seriously flawed process within the OFCCP that relies on cherry picked statistics rather than reality," said Oracle executive vice president and general counsel Dorian Daley in a statement. "We fiercely disagree with the spurious claims and will continue in the process to prove them false. We are in compliance with our regulatory obligations, committed to equality, and proud of our employees."
Other big tech companies, including Google and Uber, have been accused of using similar tactics to create systemic pay gaps for women and employees of color.
Elsewhere: Last week, Citigroup released new data about its employees that showed women make 29% less than men, and people of color make 7% less than white employees in the U.S.
The data, which did not "adjust" for criteria like title and experience as companies often do to show "equal pay for equal work," highlighted that the bank's top and best paid jobs were overwhelmingly male and white.
The bigger picture: The tech industry's pay gap isn't limited to wages. As a recent study found, women also hold much less equity in startups, which is how success in tech most commonly makes fortunes.
Editor's note: This story has been updated with a statement from Oracle after it initially declined to comment.
Go deeper