Iran nuclear deal could crumble in 2019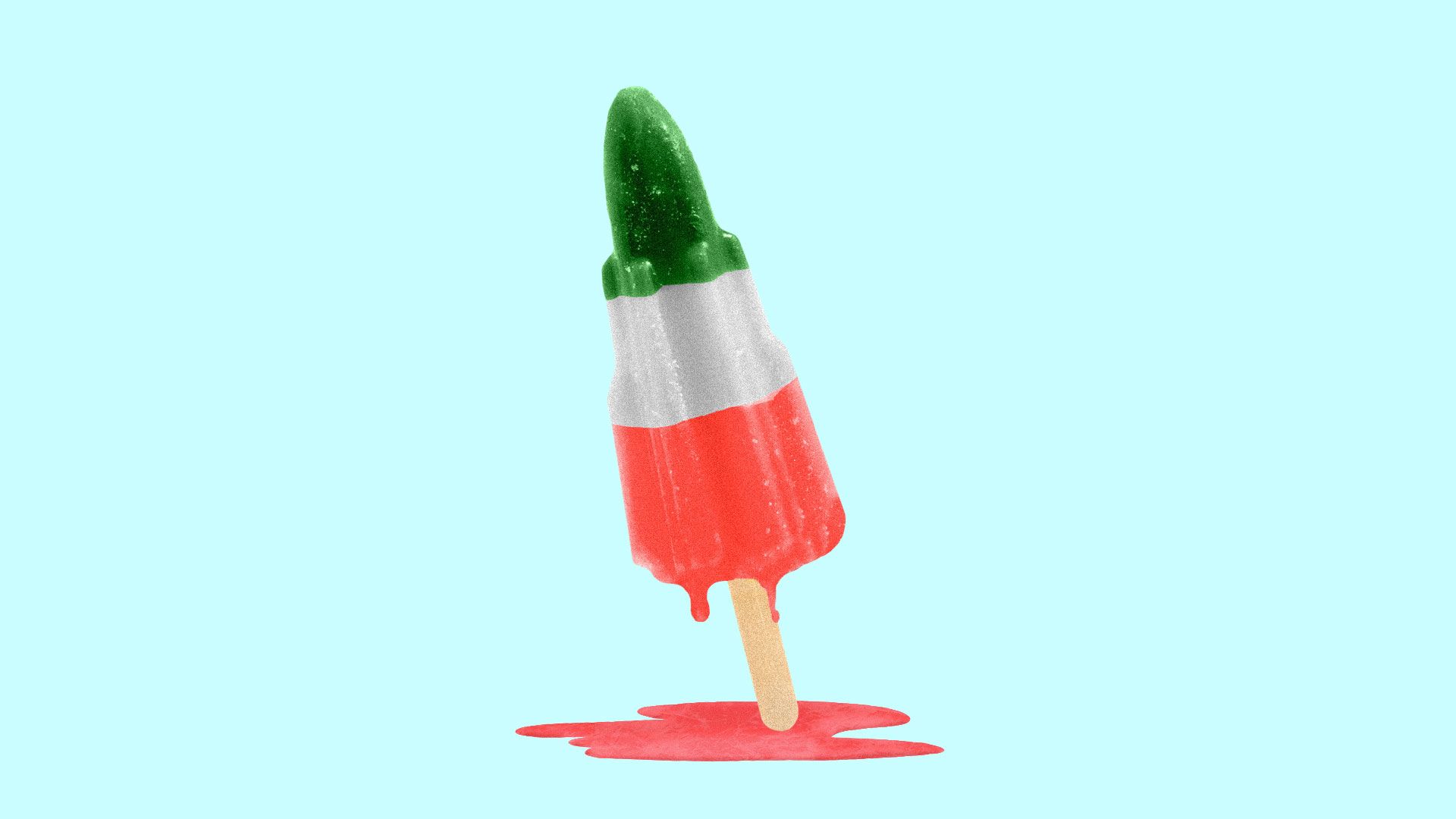 This will be a perilous year for the Iran nuclear deal and for smoldering U.S.-Iran tensions, according to a report tied to the third anniversary of the deal's implementation.
The big picture: The authors of the International Crisis Group (ICG) report argue that Iran — which is still complying with the deal even though President Trump abandoned it — is unlikely to simply walk away from the pact. But it will seek to inflict pain on the U.S. as sanctions continue to bite, likely through military means. The potential sources of escalation are many, and the risks are far more acute this year than last. 
Here's where things stand:
Trump's withdrawal from the Joint Comprehensive Plan of Action (JCPOA) in May seemed to be a fatal blow, but since then, Iran's compliance has actually improved, inspectors say, likely because Tehran doesn't want to give Washington any pretext for action.
The European signatories, meanwhile, are desperate to keep the deal afloat.
"Iran wants to put the burden of blame squarely on the U.S.," Ali Vaez, director of ICG's Iran Project, tells Axios. "The Iranians are pretty confident they can stay afloat to 2021," both economically and in terms of internal security, he says, despite scattered protests and a looming sanctions-driven economic recession.
Trump insists the goal is a wide-ranging deal with Iran, though the sense in Tehran is that those around him (most notably national security adviser John Bolton) are really aiming for regime change. In any event, they want to "bring Iran to its knees" economically as quickly as possible, the authors say.
The Iranians believe there's little point in negotiations with the U.S., given the administration's maximalist demands, or even of stringing the administration along in talks and playing for time, because the domestic political costs of engaging are much higher than the benefits.
What to watch: Iran's strategy of waiting out Trump is both logical and short-sighted, Vaez says, given "they don't seem to have a clear plan" should Trump be re-elected. They can live under sanctions for 2 more years, he says, but 6?
Even if a Democrat defeats Trump in 2020, "return to the JCPOA is easier said than done."
Two reasons: The Trump administration has added non-nuclear sanctions that will be hard to roll back without justification, and by 2021, the sunsets in the nuclear deal will be fast approaching.
If Trump wins in 2020, Iran will have little choice but to negotiate, but it will have to "build up leverage again." That means leaving the existing deal, then "significant escalation" on the nuclear front, the authors say.
Iran is unlikely to simply walk away from the nuclear deal, the authors believe. Rigorous inspections and U.S. and Israeli intelligence, meanwhile, make "sneaking out" a tall order. Therefore, Iran is likely to seek alternative means to impose costs on the U.S.
Yemen and Afghanistan are two theaters in which Iran could seek to hit U.S. interests, but the authors consider Iraq the most likely. That's particularly risky, given Bolton recently requested options for striking inside Iran after Iran-aligned militants fired mortars into Baghdad's diplomatic quarter.
There are a number of worrying scenarios. One example: "If the [Iran-backed] Houthis decide to hit a Saudi population center," says co-author Naysan Rafati, "the response could be frightening."
The U.S. and Israel are likely to "shoot first and ask questions later" in the event of a provocation from Iran or its proxies, he says, and there are few lines of communication through which to prevent escalation.
The bottom line: "It is easy to lose sight of the fact that the JCPOA, entering its fourth year of implementation, is serving its primary objective," the authors write. It's far from certain, though, that it will be in place a year from now.
Go deeper