A "go big" idea to end the shutdown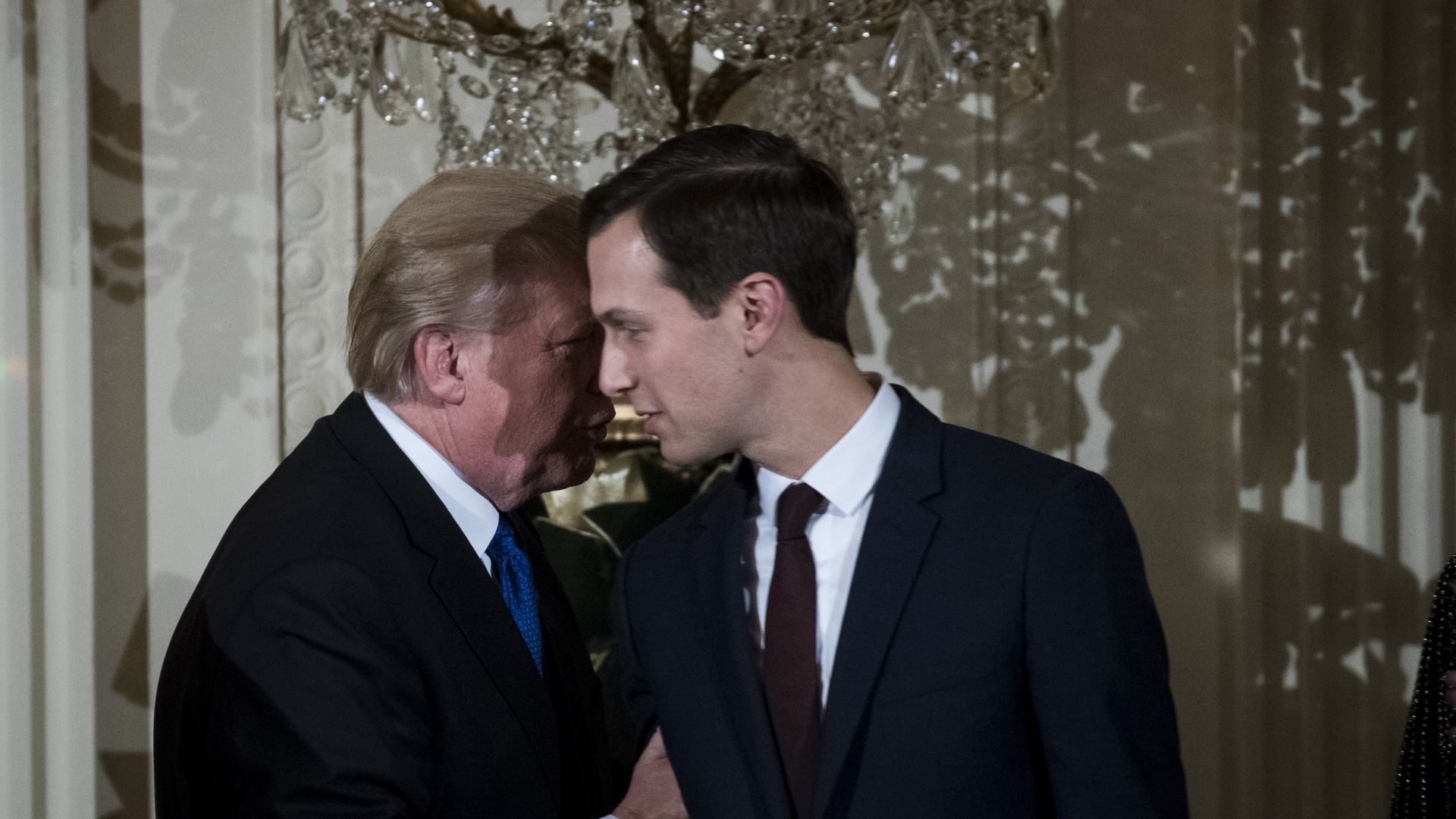 A new immigration idea has been circulating over the past 24 hours at senior levels inside the White House and on Capitol Hill: Give a path to green cards to the 700,000 current DACA recipients, three sources familiar with the conversations tell Axios.
The state of play: Republican senators, including James Lankford of Oklahoma, have advocated for this idea. And Jared Kushner has relayed the idea to his colleagues in the White House as a possible way to break the congressional deadlock.
Why it matters: Nobody involved thinks that Trump's current offer has a prayer of getting the 60 votes needed to pass the Senate.
Seven Democratic senators would be needed to pass a package. A senior Democratic Senate aide tells me that three or four Democrats, at most, would support Trump's proposal. And maybe not even that.
A Republican senator involved in the immigration debate said that Kushner "wants to go big." But the senator added: "Now's not the time to go big."
"If you throw green cards onto the table, this whole coalition will fall over on the right," the senator told Axios on Tuesday night. "If you start putting citizenship on the table in any meaningful way, Democrats will have to give more, and they're not ready to give more."
"Trump can withstand Ann Coulter. He can't lose Hannity and the rest," the senator said.
A source familiar with Kushner's congressional conversations said Kushner had not been pushing the green card idea, and said he was merely listening to members' ideas after the Trump proposal over the weekend spurred new debate inside both parties. 
The source said Kushner has been trying to "figure out what bigger immigration reform looks like."
"You need to have some idea of where you're going ... That doesn't mean in this current context you can go bigger ... because it's not well defined what people want."
Kushner, who has been leading the White House's congressional negotiations with Vice President Pence, has been trying to "find where the market is for the president so he can get his priority while paying something that he can afford to pay for it," the source said.
A second conservative member briefed on the latest green card discussions described the idea as "insanity."
Go deeper:
Go deeper