Poll finds Trump's disapproval at all-time high amid shutdown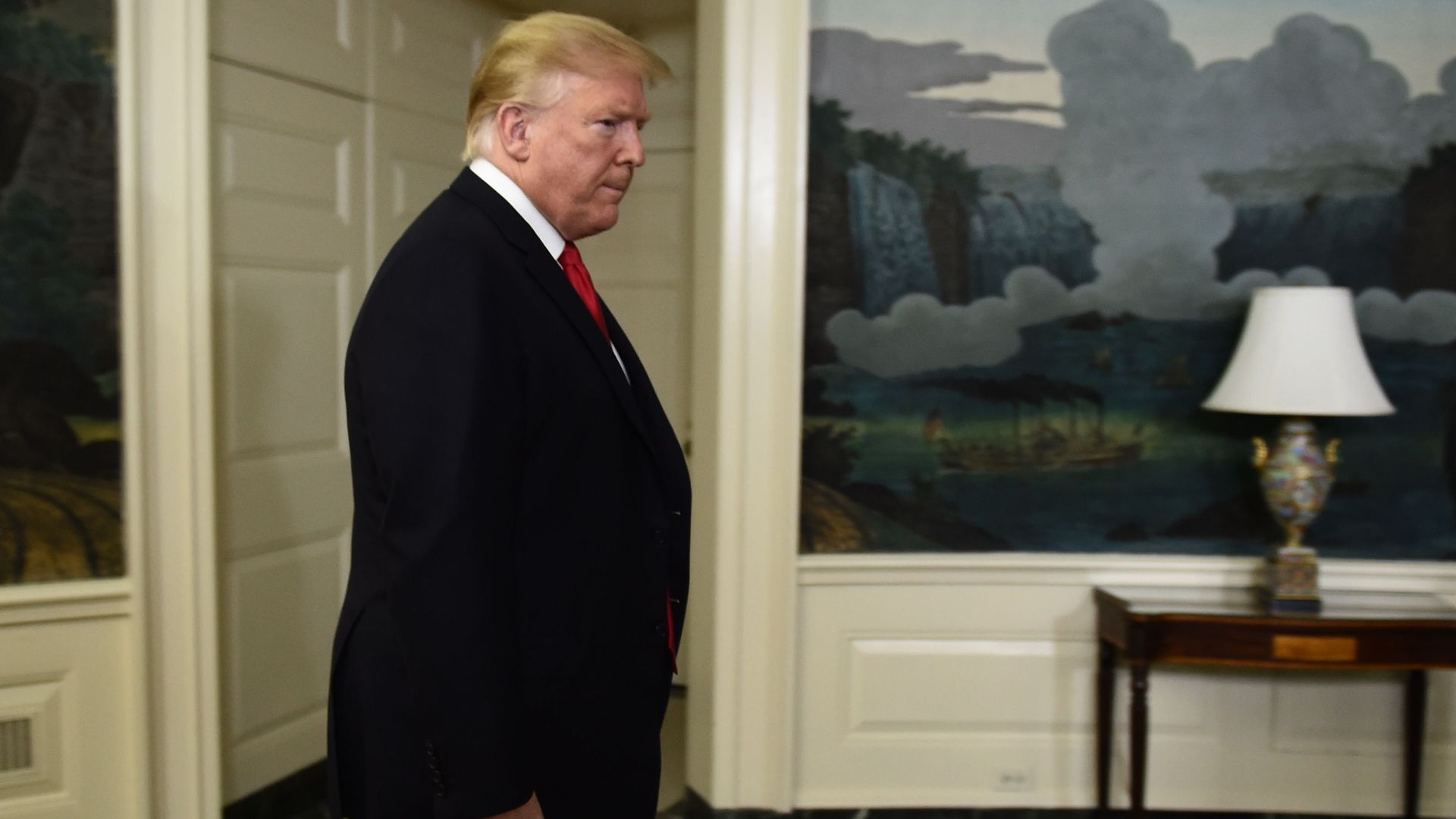 With the ongoing government shutdown now in its 33rd day, a Politico/Morning Consult poll released Wednesday found that President Trump's disapproval rating reached an all-time high of 57% — against a 40% approval rating.
By the numbers: The poll finds that Trump's key policy driving the shutdown — the construction of a border wall — remains divisive among Americans, as 43% support its construction while 49% oppose it. Perhaps most concerning for Trump's strategy, just 7% of those who oppose a wall would choose to fund it if it were the only way to end the shutdown, compared to 72% who oppose that strategy to ending the stalemate.
Go deeper: A "go big" idea to end the shutdown
Editor's note: This post has been corrected to reflect that the poll question regarding funding a border wall as the only way out of a shutdown was limited to those who oppose the policy.
Go deeper