China won't retaliate against U.S. by cutting Treasury bonds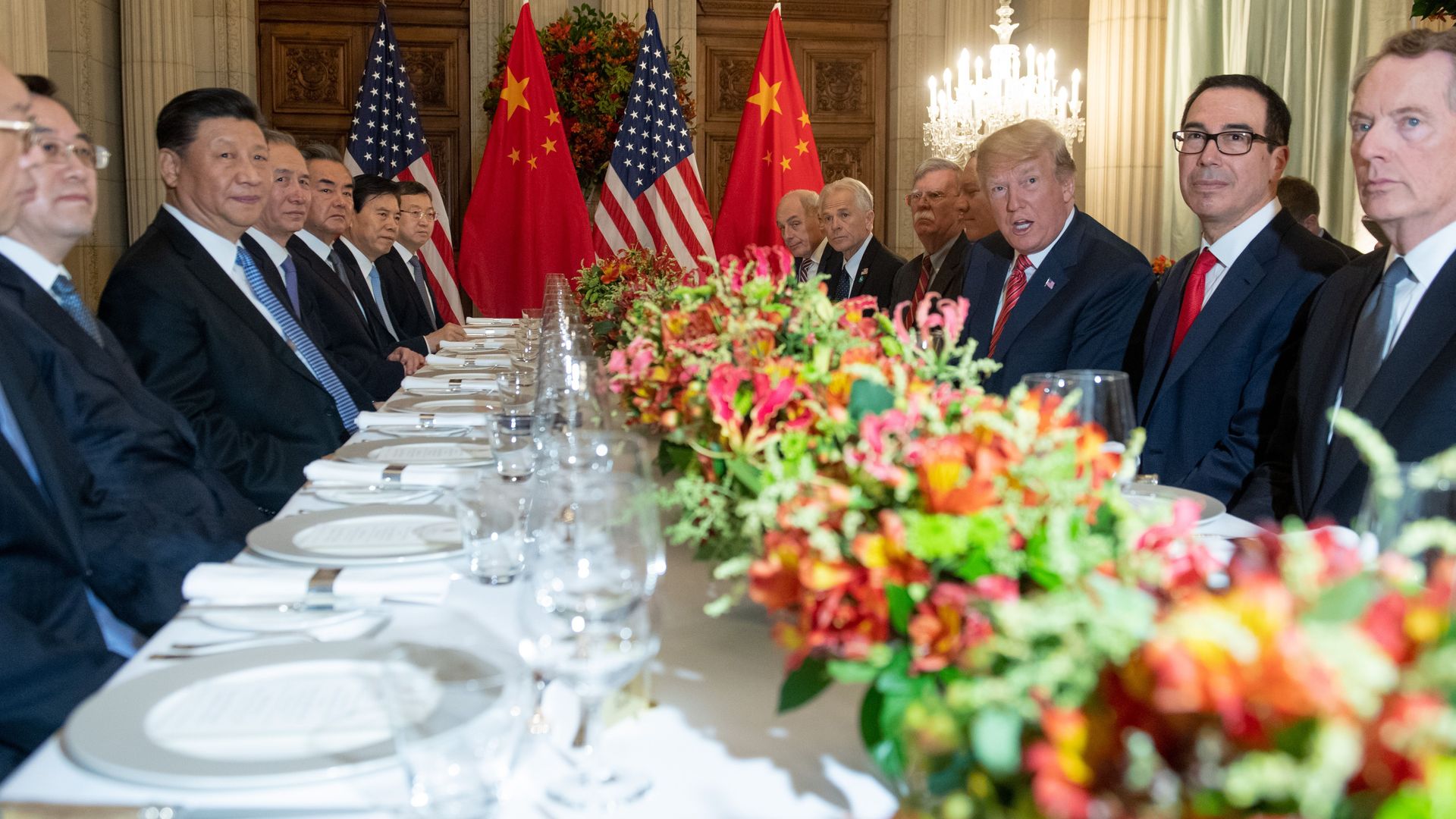 While some had suggested China could cut its purchases of U.S. Treasury bonds as a way to retaliate or escalate its trade war with the U.S., Fang Xinghai, the vice chairman of the China Securities Regulatory Commission, said such a move is unlikely.
Reality check: It was always a low probability event, as it would endanger China's economy as much or more than the U.S.
What they're saying: Fang told a World Economic Forum panel in Davos, Switzerland, that he doesn't think his country "will in any way significantly reduce its investment into the U.S. government bond market."
China is America's largest foreign creditor, holding more than $1.1 trillion of Treasuries.
Market participants have told Axios in recent weeks that strong U.S. Treasury note auctions could be due to China making a sizable return to the market, as direct bidders — a group made up of foreign buyers and U.S. institutions that don't do business directly with the Federal Reserve — have taken home particularly large slices of recent bond deals.
Worth noting: We don't know for certain whether the Chinese have been buying more Treasuries. The CFTC, which tracks international Treasury buying, has been closed due to the government shutdown, with the last report in December showing October's data.
Go deeper: The market rally that could signal a coming recession
Go deeper