Kirsten Gillibrand backs "concept" of Green New Deal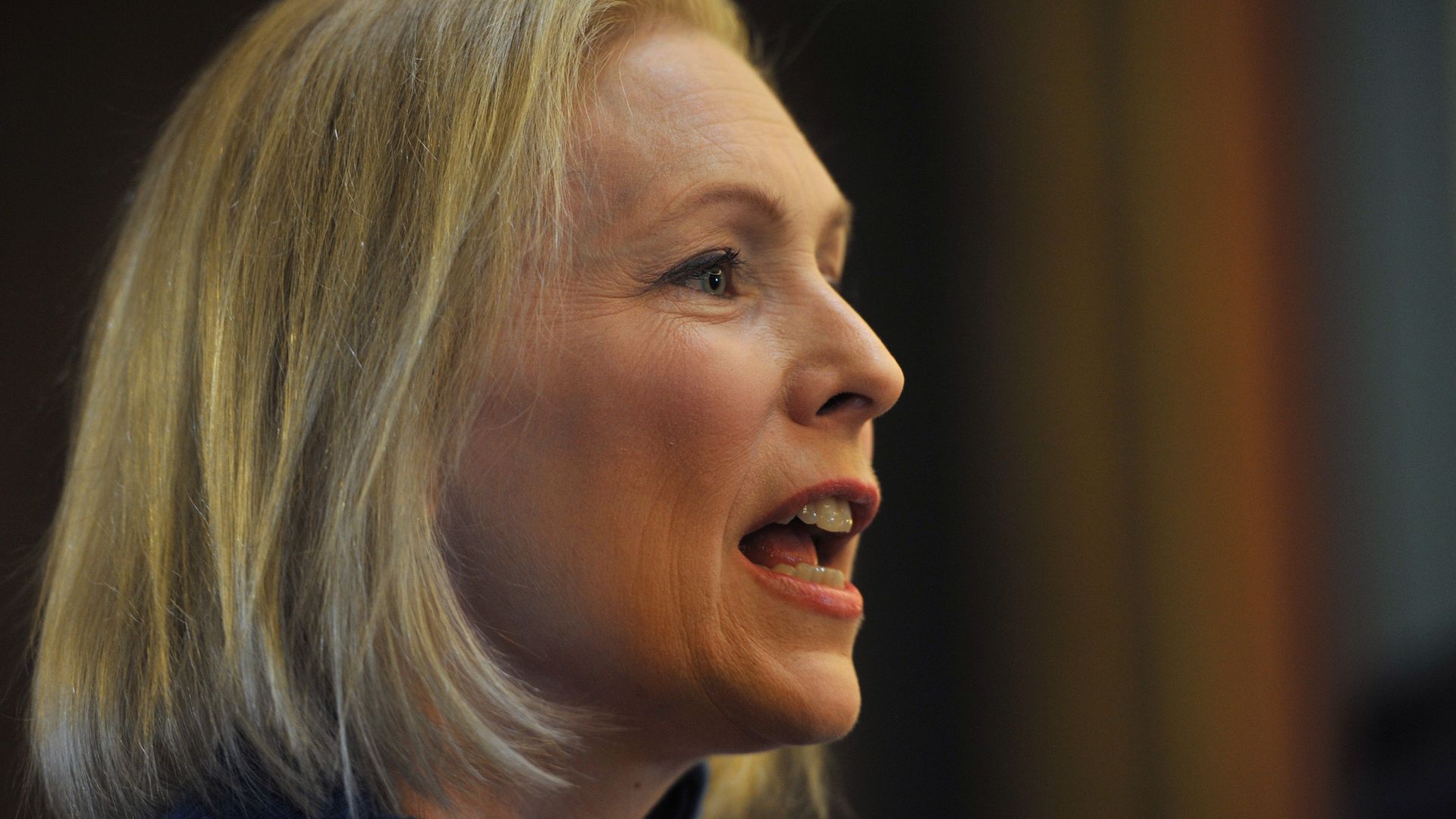 Democratic Sen. Kirsten Gillibrand, who joined the growing field of White House hopefuls last week, backs the "concept" of the Green New Deal, a Senate aide tells Axios.
Why it matters: It shows momentum among mainstream Democrats for the sweeping climate, energy and economic proposal championed by progressive activists and Rep. Alexandria Ocasio-Cortez.
What they're saying:
"Senator Gillibrand supports the Green New Deal concept and has been working for years on policies to aggressively combat climate change, protect our environment and create a green economy in communities that have often been left behind," spokesperson Whitney Brennan tells Axios.
Between the lines: While a growing list of prominent White House hopefuls are offering supportive GND comments, some of their remarks leave wiggle room.
That makes sense because right now the GND is an aggressive but broadly worded set of concepts.
A template Ocasio-Cortez has circulated includes a rapid transition to 100% renewable electricity and job guarantees for people working in the low-carbon transition.
ICYMI: Beto O'Rourke recently said he's "supportive of the concept," while Sen. Elizabeth Warren backs the "idea" of the GND.
The latest: A spokesperson for Sen. Kamala Harris, who joined the race over the weekend, told HuffPost's Alexander Kaufman that Harris "supports the goals" of the GND and is eager to see what legislation emerges.
Harris' Senate office and fledgling campaign have not yet provided comment to Axios.
Where it stands: Here's the rest of Brennan's statement to Axios...
"Throughout her time on the Senate Environment and Public Works Committee, [Gillibrand] has supported legislation to keep fossil fuels in the ground and end corporate subsidies for the oil and gas industry, promote the development of renewable energy and green jobs, make our communities more resilient, and protect clean air and clean water as a right for all Americans."
My thought bubble: That line about keeping fossil fuels "in the ground" caught my eye.
It echoes an aggressive wing of the environmental movement that directly opposes upstream production — not just policies to lower demand and speed the transition to alternatives.
Go deeper