Catholic boys' encounter gets second look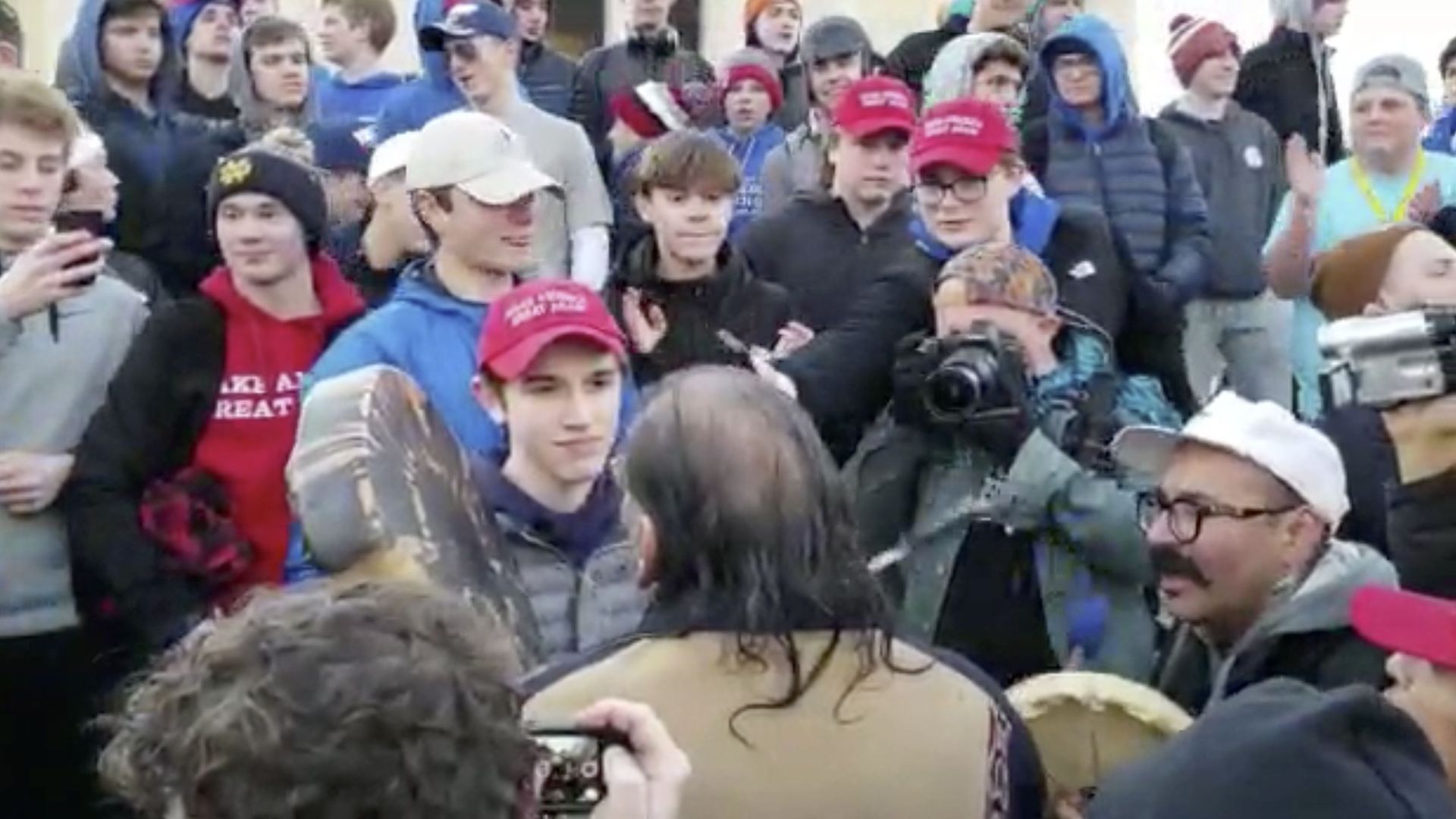 "A fuller and more complicated picture emerged ... of the videotaped encounter between a Native American man and a throng of high school boys wearing 'Make America Great Again' gear outside the Lincoln Memorial," the New York Times' Sarah Mervosh and Emily Rueb write.
Backdrop: The Catholic students were accused of taunting the Native Americans, and their school and diocese issued a statement threatening the boys with expulsion. However, interviews and more video suggest the explosive encounter between race, religion and ideological beliefs was too good to be true.
This was the scene, per The Times:
"[A] rally for Native Americans and other Indigenous people was wrapping up. Dozens of students from Covington Catholic High School in Kentucky, who had been in Washington for the anti-abortion March for Life rally, were standing on the steps of the Lincoln Memorial."
"There were also black men who identified themselves as Hebrew Israelites, preaching their beliefs and shouting racially combative comments at the Native Americans and the students."
Covington junior Nick Sandmann said in a statement yesterday that students were waiting for buses when protesters began insulting them, per AP:
"Sandmann says the students began yelling 'school spirit chants' to drown out the protesters and he did not hear students chant anything 'hateful or racist at any time.'"
Sandmann said he and his parents have received death threats: "I am being called every name in the book, including a racist, and I will not stand for this mob-like character assassination of my family's name."
Yes, but: As more evidence emerged yesterday, N.Y. Times columnist David Brooks tweeted:
"[A]fter seeing more videos I have a different more complicated impression. Makes all the hot takes seem silly."'
"All of you who judged too quickly apologize!"
Go deeper